Cropside: Early planting and SDS
AGRONOMIC INFORMATION FROM ONTARIO'S CROP SPECIALISTS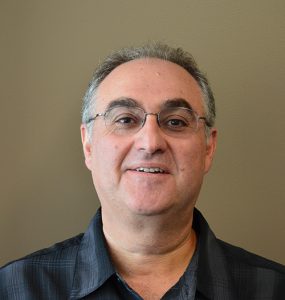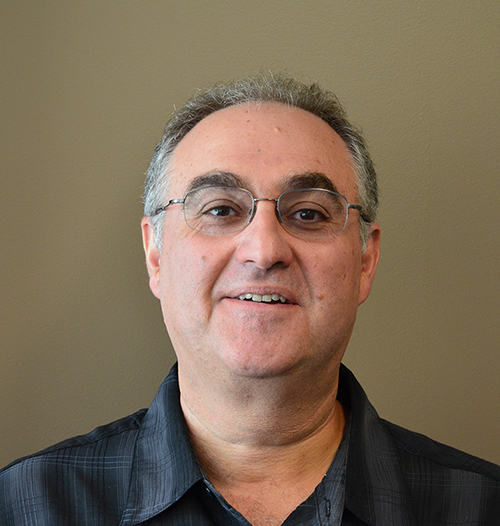 THE ONTARIO MINISTRY of Agriculture and Food, along with Grain Farmers of Ontario, obtained funding from the Ontario Farm Innovation Program (OFIP) for a joint project with the North Central Soybean Research Program to reduce producer risk to Sudden Death Syndrome (SDS).
PHOTO: CLOSEUP OF SDS LEAF.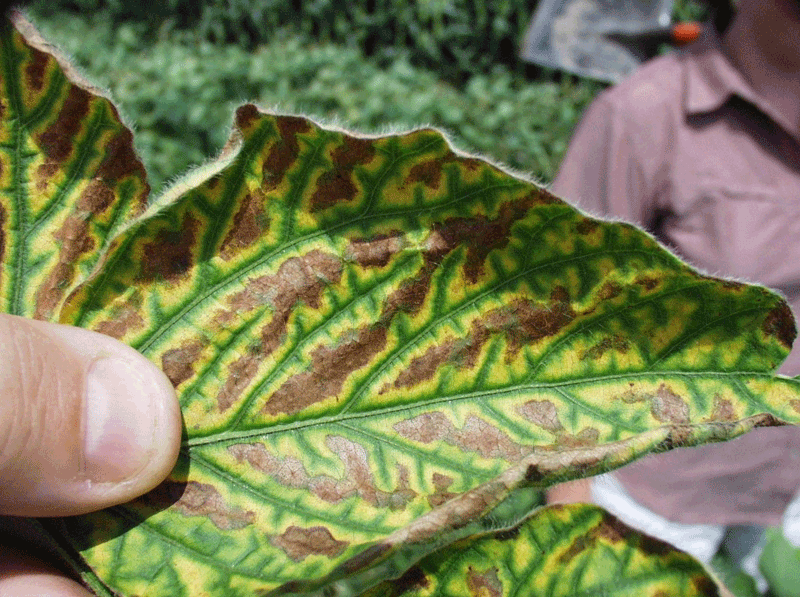 PHOTO: LEAF DEFOLIATION IN SDS FIELD.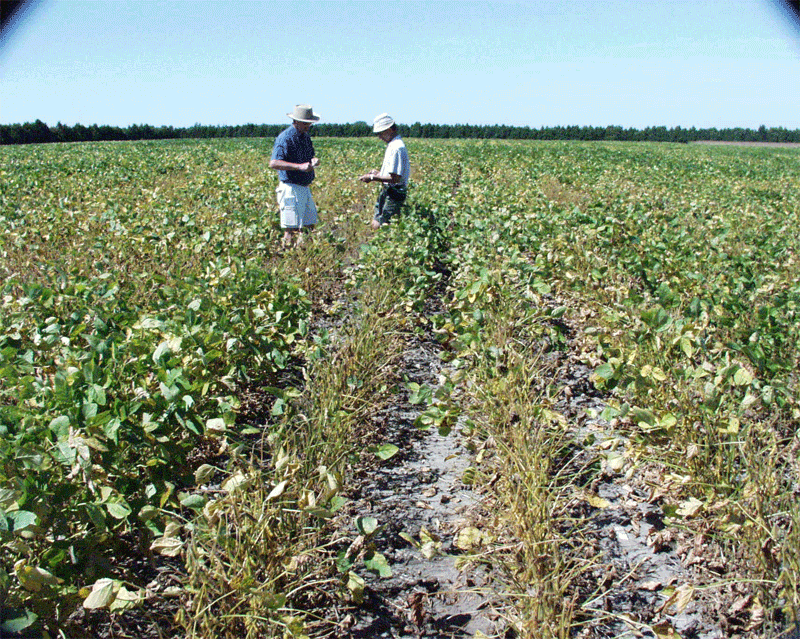 TABLE: AVERAGE YIELD RESPONSE FROM NEW SEED TREATMENT. FIRST 3 PLANTING DATES = 2.3 BU/AC AND 0.9 BU/AC LAST 2 PLANTINGS.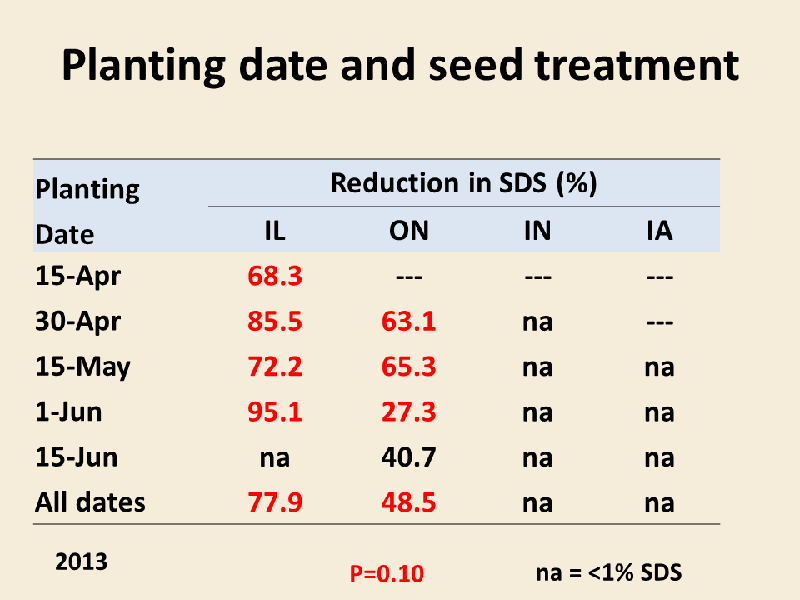 TABLE: AS EXPECTED, YIELDS WERE LOWER WHEN PLANTING IN JUNE AND SEED TREATMENTS WERE LESS EFFECTIVE (NOT AS NEEDED) AT THESE LATER PLANTING DATES.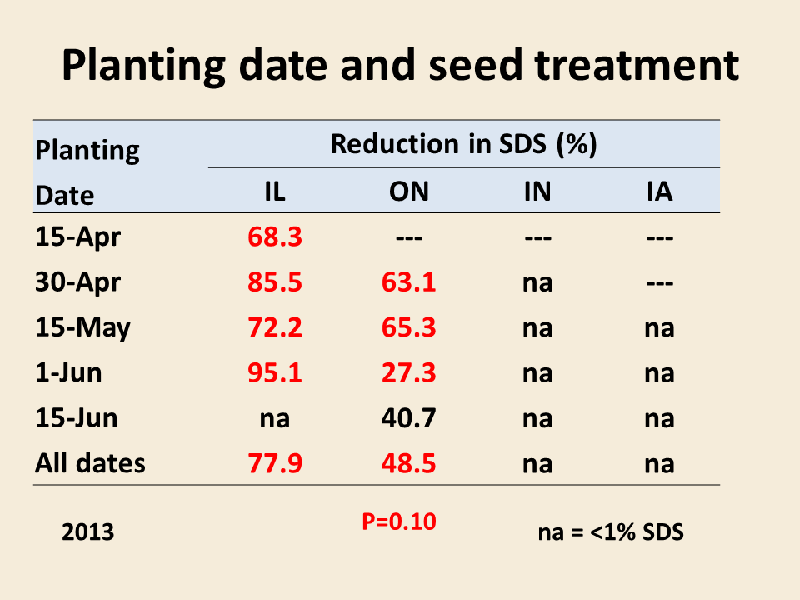 SDS can be difficult to identify and may be misdiagnosed as other diseases or problems.
•    SDS likes cool, moist soils early in season
•    Commonly occurs in fields with high yield potential, vigorous crop, well fertilized
•    Tissue between veins becomes yellow then brown and disintegrates
•    Premature defoliation often follows
•    Yield losses in Ontario range from minimal (5%) to significant (80%).
•    SDS continues to move into new areas
•    Associated with soybean cyst nematode
Management should be based on crop rotation, delayed planting, and SDS tolerant/resistant varieties, but this is not easy because:
•    Limited variety choice available
•    Resistance alone not sufficient to provide adequate control
•    No seed treatment or fungicide options available to date
So, are changing production practices like early planting increasing SDS? Can we lower SDS infection with new SDS specific seed treatment (in development)?  Field trials were established in Ontario and the US during the 2013 growing season to answer these questions.
YES – SDS increased with earlier planting
YES – seed treatment reduced SDS levels significantly
This project was funded in part through Growing Forward 2, a federal-provincial-territorial initiative. The Agricultural Adaptation Council assists in the delivery of Growing Forward 2 in Ontario. •