EDUCATION AND AWARENESS
Canadian Agricultural Safety Week
Be a safety champion
The Canadian Agricultural Safety Association (CASA) and the Canadian Federation of Agriculture (CFA) are encouraging all Canadians to become farm safety champions as a part of Canadian Agricultural Safety Week 2015 presented by Farm Credit Canada (FCC). Canadian Agricultural Safety Week runs from March 15-21, 2015 and this year's theme is 'Be the Difference' which encourages individuals and organizations to make a difference for farm safety.
On a farm, there are numerous physical, chemical, biological, and ergonomic hazards. Some of these might include: working around animals, working around loud machinery, dealing with certain chemicals for crops or in the farm shop, working long hours in an awkward position, and working in extremely hot or cold temperatures. Farmers are exposed to hazards each and every day of their farming careers and they should recognize what they are and learn how to reduce them as much as possible.
Canadian Agricultural Injury Reporting (CAIR) is an integrated national surveillance project of CASA. They created a report summarizing agricultural deaths in Canada from 1990 to 2008. During this period, 1,975 accidental agricultural deaths were reported. Of these deaths, 47% of those killed were farmer owner/operators, 39% were employees, and 14% were the farmer's children.
According to the Ontario Ministry of Agriculture, Food and Rural Affairs, annual costs of farm injuries in Ontario are estimated at $116 million, including health care costs and lost productivity.
Learn more at www.agsafetyweek.ca and join the conversation on Twitter #GrowSafety and #CASW.
National Farm Safety Week
Focus on ATVs
The Canada Safety Council is highlighting a few stats on ATV injuries and fatalities during their National Farm Safety Week (March 14 – 20, 2015) to educate farmers about the risks associated with these machines:
In the 2004/05 reporting year, 4,104 people were admitted to Canadian hospitals for injuries related to an ATV crash.
Ontario reported 5,584 emergency department visits for ATV injuries in the 2005/06 ?scal year, while Alberta reported 5,283 emergency department visits for ATV injuries in 2010.
In the five years between 2007 and 2011, 912 riders lost their lives in Canada due to mishaps involving ATVs and other off-road vehicles (an average of 182 per year).
(Sources: the Canadian Institute for Health Information, Ontario Injury Prevention Resource Centre, Injury Prevention Centre (Alberta), & Statistics Canada)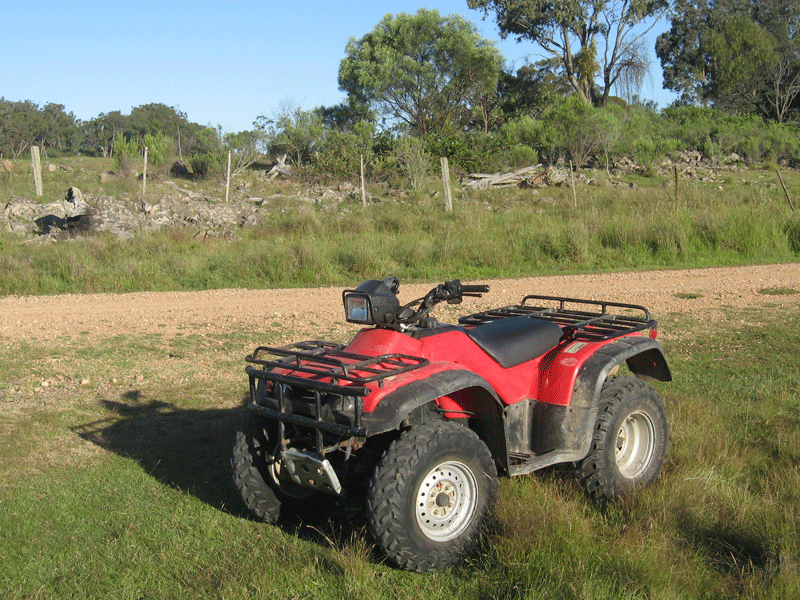 ATV related injuries and deaths are preventable if the rider understands the risks involved and follows proper safety guidelines. Wearing a helmet is important but so is understanding the power of the machine you are riding. Children in particular shouldn't operate an ATV larger than recommended for their age or size; however, even adults can struggle with having the physical strength and coordination needed to safely operate an ATV. ATV users need to know what terrain their vehicle can handle and exercise good judgement when encountering unexpected obstacles. See the Canada Safety Council tip sheet on ATVs for more information and read a personal story about an ATV farm accident. •