Cropside: Introducing
AGRONOMIC INFORMATION FROM ONTARIO'S CROP SPECIALISTS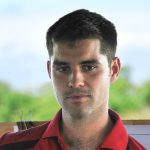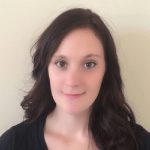 THE ONTARIO MINISTRY of Agriculture, Food and Rural Affairs (OMAFRA) announced two new field crop specialists at the end of October. They will join the rotation of specialists offering agronomic advice on this page in 2016.
JOANNA FOLLINGS
Joanna Follings, cereals specialist, is based out of Stratford. She has already met with people within the industry to get a sense of their needs in order to better focus her efforts.
"My vision going into the next growing season is to collaborate on research projects so I can find the gaps in certain issues, where we can jump in and do some work on them," Follings says.
So far, she has determined several priority areas that are important to both farmers and the industry. She has noticed that there are opportunities in the barley and oat sectors and winter wheat, as well as the challenge of phosphorus levels in Lake Erie.
However, some of the projects she is most looking forward to relate to the establishment of a cover crop after the field crop comes off and precision agriculture. She also says it's important to reiterate to farmers that soil health is extremely important and that cereals can play a role in that.
However, it's not just the research she is looking forward to, "I think it's a really exciting time to be in agriculture and I really enjoy the direct interaction with both the farmers and the agricultural sector in general. I really want to help farmers be successful in what they do and this job allows me to do that," she says.
Follings grew up on a dairy and cash crop farm and was active in 4-H. This background in agriculture brought her to the University of Guelph where she received her bachelor of science in agriculture. She then worked for BASF and DuPont, developing a strong foundation of agronomic practices and gaining experience with the management of research trials. The next step in her career took her to the Agricultural Adaptation Council (AAC), assessing research proposals and managing them from the approval to completion stage.
"Working for the AAC is where I was able to build connections across the agriculture sector with different commodity organizations and get an understanding of the challenges they face, and then how research plays a role in that," Follings says.
While working at AAC, she went back to school to get her master of science in weed science. Follings then moved to OMAFRA to work as a research analyst, where part of her role was to help develop an integrated field crop research program.
"I have a broad background in different areas, but it's all been within the agriculture sector," Follings says.
BEN ROSSER
Although Ben Rosser, corn industry program lead, didn't grow up on a farm, he was always interested in agriculture. "I enjoyed learning about it and being around it; I enjoyed going to fairs of visiting friends who had farms or working on farms," he says.
That passion grew into a desire to understand how agriculture works. "I was interested in the idea of how we make decisions and where do we come up with recommendations and how do we know the right things to do."
This led him to the University of Guelph where he eventually received a master of science in plant agriculture. He then had the opportunity to work for Greg Stewart, his predecessor.
There are a variety of projects he has been working on since stepping into this new role, and even before that, including precision agriculture, research on phosphorus and potassium, tillage practices, and late-applied nitrogen.
"Applying nitrogen to corn at the shoulder to tassel stage previously wasn't possible due to equipment limitations, but now the high clear sprayers are a lot taller than they were and there's more availability," says Rosser. He sees a growing interest in this aspect of research and says while there isn't a lot of data out there right now, it's something they will be pursuing in the future.
One of the biggest issues he will be dealing with is the phosphorus levels in Lake Erie. Ben hopes to find solutions that will help reduce soil erosion or other practices related to phosphorus release without impacting productivity on the farm.
Right now, in the early stages of his position, his biggest challenge is getting to know the people and the products.
"My previous role had always been very specific where this role is a lot larger in scope," Rosser says.
However, the opportunities outweigh the challenges. "I enjoy applied research in crop science, I always have and it certainly seemed like a good challenge. It's interesting to be able to look at something and pump the data to help improve things," Rosser says.
Rosser is based out of the University of Guelph. •