Stabililty now
FROM THE CEO'S DESK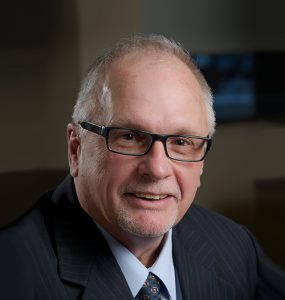 WITH SO MANY pressing issues in grain farming, the emphasis for the industry has been on topics outside of safety nets, like trade and technology. While these are significant areas that continue to demand attention, now is the time to stress the importance of safety net programs for grain farmers.
Farmers are risk takers. The issue is that, in order to take the necessary risks —  especially for innovation —  you need a stable base. Right now, that element of stability simply isn't there.
Projections suggest that we are set to experience lower commodity prices than we have become accustom to over the past number of years. Given the strong prices we've enjoyed this handful of years, this doesn't come as a surprise, but that doesn't make it easier to adapt to either.
We've begun a new year with a new federal government and no time is better than now to map out a new risk management strategy for the Canadian grain industry. We've seen the federal government offer extensive support and ongoing commitments to other industries in difficult times — Bombardier, as a recent example.
Our neighbours to the south have the U.S. Farm Bill, which may have been reduced from past levels of support but is still very meaningful for American farmers. And yet today, Canadian farmers sit with multiple complicated programs across the country, none of which are serving the needs of grain farmers.
We've been in discussions with our counterparts across Canada and we know that AgriStability is not the answer for them, nor is it the answer for our farmer-members. We will continue these discussions with our partners across the country and with them we hope to get a process underway to revisit income stabilization for Canadian grain farmers.
What we need is a cohesive, effective income stabilization strategy for Canadian farmers and for the grain industry. This isn't going to happen overnight, but it's our goal to have it happen in 2016. •