Business side: Farmland rental agreements
CONVERSATIONS WITH BUSINESS EXPERTS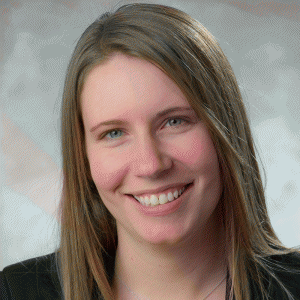 (J.M) WHY IS EVERYONE TALKING ABOUT LAND RENTAL AGREEMENTS?
(M.L.) Whether it's a handshake agreement or a written document, farmland rental agreements are an important part of conducting business on the farm. Currently, 35 per cent of Ontario's farmland, or four million acres, is on the rental market and that is on the rise. And with land prices and farmland rental rates also going up, it has never been more important to have a solid rental agreement.
I've been looking into farmland rental agreements across the province, speaking with landowners and renters to collect information about the types of agreements, land use practices, and challenges associated with renting farmland. It is difficult to make generalizations, because every agreement is unique to each landlord and renter. However, I learned that the vast majority of land rental in Ontario is based on nothing more than a handshake; and I've heard my fair share of rental stories that ended badly for farmers. Having a written rental agreement just makes good business sense.
WHAT SHOULD BE CONSIDERED WHEN RENTING LAND?
I think that sustainability should be the first consideration. You've got to think about your bottom line but also about soil and the environment. Do your research on the property and also pencil out your costs to see how much you can reasonably afford for the long run. The length and the security of the lease term is important for planning and investment, so this is a discussion that should be had up front with the landowner. Pitch a five to 10 year plan in which you are investing in the property with good crop rotations, tillage reduction, manure application, and cover crops. Discuss a flexible cash rent that is based on commodity prices, so that both parties are sharing in the risk and rewards of farming. Demonstrate how a long-term agreement is a win-win and not only for the two of you, but for soil health and the environment as well. It is important that you build a relationship and get on the same page with your landlord, before you enter into a longer-term agreement.
WHAT SHOULD BE INCLUDED IN A RENTAL AGREEMENT?
Every agreement should include basic terms like the rental rate or formulas, location of the property, and length of lease. For long term rentals, having a flexible cash rate that is tied to yields and commodity prices is key. It is important for both the renter and landlord to address all concerns up front and come to an agreement. Often, farmer-renters are worried about early termination or sale and not recouping their investments in a rented property, so discuss how this can be addressed. For example, I've seen leases include a compensation clause that would reimburse the cost of tiling or even manure, cover crops, or other inputs if the farm were sold. This can put the renter's mind at ease and cause less stress on the relationship. We've put together a list of additional considerations at farmlandagreements.ca
WHY IS A WRITTEN AGREEMENT IMPORTANT?
Even the process of writing down an agreement helps both parties gain clarity and come to a mutual understanding. It is important to be as specific as you can, in order to avoid disputes down the road. I understand every situation and relationship between landlord and renter is different, and it may be uncomfortable to have the conversation, but I've heard enough handshake horror stories now that I always recommend getting it in writing. And also to have a witness. Situations can change in the blink of an eye and having something in writing means you have a document to fall back on if anything happens.
WHERE CAN I GET MORE INFORMATION?
Our new website, farmlandagreements.ca, offers resources for landowners and renters, including a downloadable lease to use as a template. We also have videos, a rental discussion checklist, information about sustainable rental considerations and links to additional resources. The site is designed to help landowners and renters explore options for sustainable land rental agreements. This new online resource was funded by the Great Lakes Agricultural Stewardship Initiative and developed in partnership with Ontario Farmland Trust and Farm & Food Care Ontario. •