RESULTS SHOW NEW – AND WORRISOME – TRENDS
YOU DON'T NEED to have glyphosate-resistant Canada fleabane in your fields to know it's one of Ontario's worst weeds.
The fact is, its reputation precedes it.
PHOTO: LAMBSQUARTERS IN WINTER WHEAT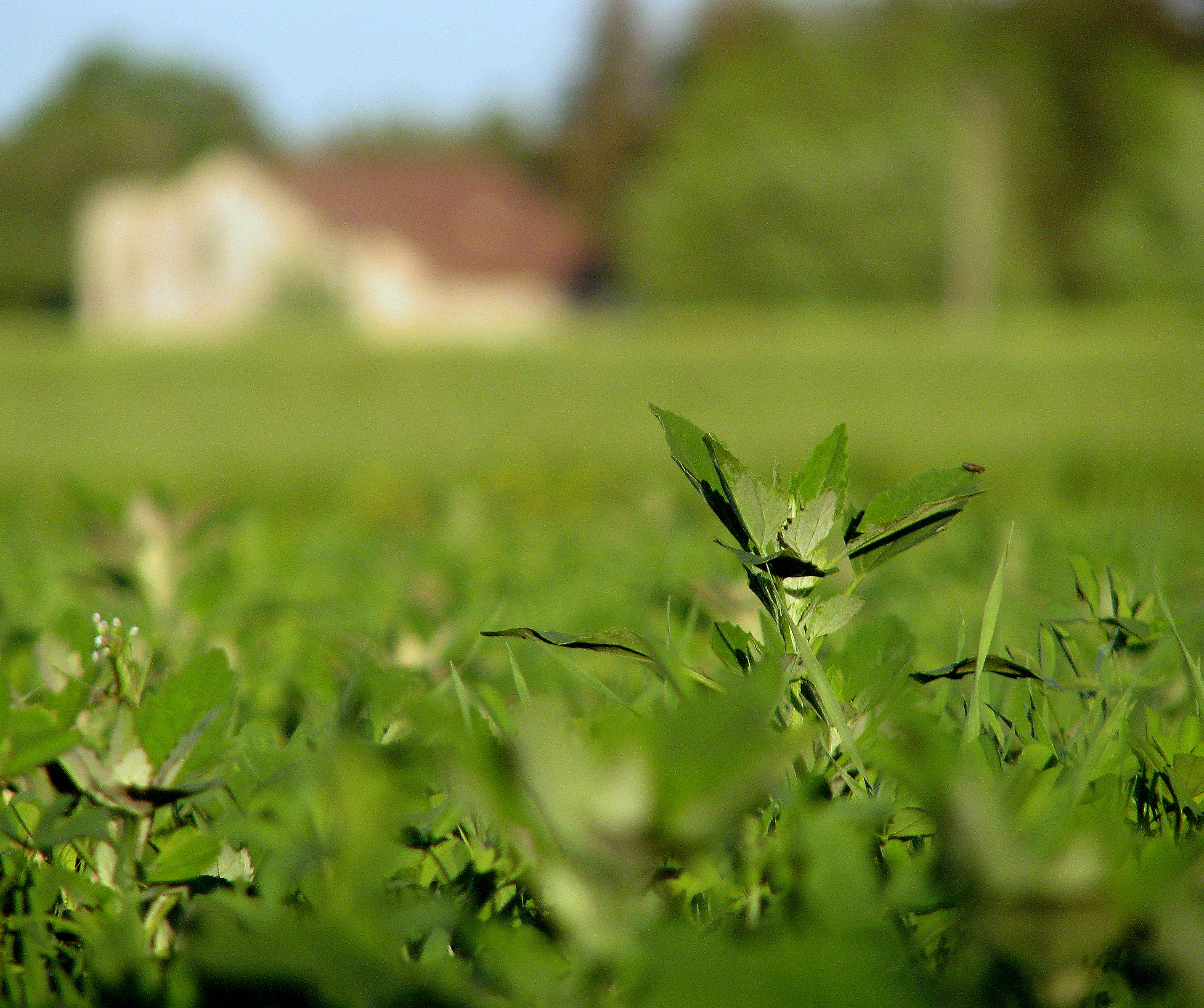 And more than 300 Ontario farmers confirmed their concerns about it this spring, in a "worst-weed" opinion poll coordinated out of the University of Guelph Ridgetown Campus.
Canada fleabane didn't win the worst-weed title — lambsquarters was named the No. 1 offender – but it has a lot of producers on edge. It didn't even make the top 10 the last time a similar worst-weeds survey was taken, in 2007. But this time, it clawed its way all the way to second place, losing the title to lambsquarters by just six votes.
Poll coordinator Dave Bilyea, weed specialist with the University of Guelph Ridgetown Campus, says that notoriety sends a huge message about farmers' concerns – even eastern Ontario producers rated in the top 10, despite glyphosate resistant Canada Fleabane not being as much of a problem there yet as it is in southwestern Ontario.
"Growers in eastern Ontario are very aware of the problems of glyphosate resistant Canada Fleabane in southwestern Ontario, because of the lack of consistent control," says Bilyea. "It has the ability to spread quickly, with its many wind blown seeds."
That's not to take anything away from lambsquarters, the champ. Bilyea says it earned top honours as Ontario's worst weed because of its staying power, a trait that should also cause the agriculture sector to show it its due respect and concern.
"Farmers everywhere fight lambsquarters…it's our most common weed and it's very persistent," he says.
IDENTIFICATION
Bilyea believes the poll results point to farmers' increasing awareness about weeds, and to their ability to accurately identify them.
For example, in the 2007 survey, farmers called quackgrass their second-worst weed. Crabgrass came in at No. 10. But these grasses may have been misidentified – in the past, they were often referred to interchangeably, casually, and as a catch-all for grasses in general.
Now, nine years after the 2007 survey, no grass whatsoever has made the worst-offender's list (see the Top 10 list ). Bilyea says they were identified in lesser numbers, and perhaps more accurately than in the past.
"I do believe that identification is better now than 2007 because of better cell phones taking quality pictures, and the ability to look up or pass along pictures instantly to get an answer," he says. "The information is available with Internet on phones anywhere you have reception."
And finally, Bilyea says the poll results show farmers' undying interest in weeds. Indeed, this year's survey results were covered coast to coast.
"The weather will always be the main concern with growers across the province, but certainly weeds and how to control them probably rates a very close second," he says. "The coverage the survey has received is amazing. It certainly proves we can't always control weeds, but we still like to talk about them."
RESULTS
This year, the Top 10 worst weeds Ontario-wide were:

Lambsquarters

Canada fleabane

Common ragweed

Eastern black nightshade

Pigweeds

Dandelion

Canada thistle

Giant ragweed

Field horsetail

Velvetleaf
In 2007, the Top 10 were:

Common ragweed

Quackgrass

Pigweeds

Lambsquarters

Foxtails

Sow thistles

Velvetleaf

Dandelion

Nightshades

Crabgrass