Brexit fallout
GRAIN MARKETS AND TRADE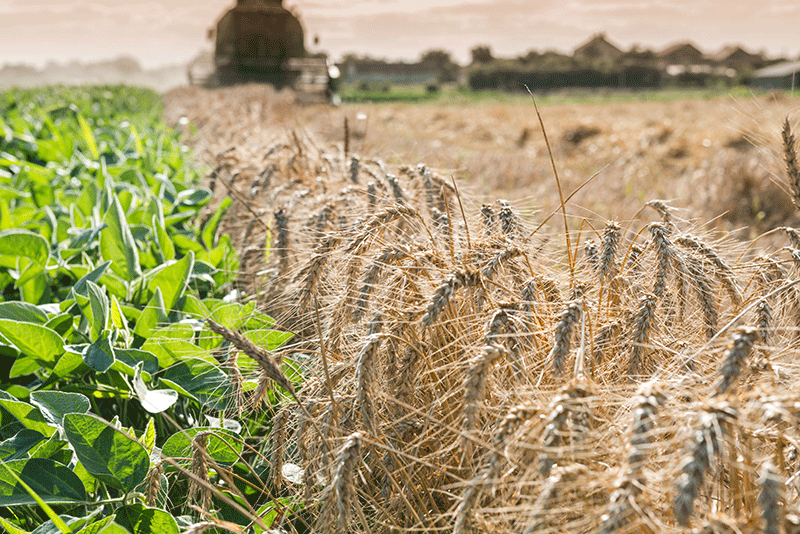 THE UNITED KINGDOM (U.K.) held a referendum on its participation in the European Union (EU) on June 23 which resulted in 52 per cent of voters choosing to leave. Commodities everywhere were rocked by the result, including grains.
"The resulting volatility had investors running to safer havens like the U.S. dollar, precious metals, and housing," says Brennan Turner, president of FarmLead.com.
The combination of good weather leading up to the vote, and the stronger U.S. dollar after the Brexit vote put downward pressure on grain prices.
Turner says that, in the second week of June, corn was at $4.40/bu and a month later it was down a dollar. Soybeans dipped $1.50 to $10.50/bu and wheat dropped $1.25 to $4.25/bu.
While the pound sterling and international stock markets took a beating in the immediate aftermath, everything rebounded in the ensuing days. Not so with grain prices which hadn't improved as of mid-July.
The instability brought on by the Brexit referendum was made more acute with the resignation of Conservative prime minister David Cameron, who had campaigned for Britain to remain in the EU.
The uncertainty continued with Theresa May taking over at 10 Downing Street and appointing a new cabinet. It could take two years to sort out the negotiations as the UK takes the unprecedented step of withdrawing from the 28-nation European market.
"There are still more questions than answers," Turner says. "But unless there's a big adverse weather event, I'm not optimistic we'll see prices go back to what they were in the beginning of June."
TRADE AGREEMENTS
Gord Pugh, Grain Farmers of Ontario's federal government liaison, feels that the effects haven't been as drastic as they could have been, although he recognizes that the EU is a big market, especially for Canadian soybeans.
"We won't know what the impact is, if any, until this crop comes off," he says. He adds that the EU is the single largest market outside Canada, accounting for 35 to 40 per cent of soybean exports.
Pugh, too, says there are a lot of issues still to be ironed out in terms of the effects of Brexit on trade, but he has confirmed with Ottawa that it is going ahead with ratifying the Comprehensive Economic and Trade Agreement (CETA) with the EU.
This wide-ranging agreement will, according to Global Affairs Canada, "provide Canada access to the world's largest market with more than 500 million people in 28 countries, with a combined GDP of $20 trillion." Negotiations were wrapped up by the Harper government in September 2014, and the Trudeau government completed the legal review in February of this year.
"The plan is that the agreement will be ratified by the EU and Canada in October, and about 95 per cent of the agreement, as it is currently constructed, would come into effect in 2017," Pugh says. The other five per cent would be for trade rules within each nation — for example government procurement policies.
What has changed since Brexit is that the full implementation of CETA is now contingent on the legislative approval of all the remaining 27 member states of the EU.
CETA
While most of the agreement deals with other industries and commodities, Pugh says there are three areas that will affect grain growers.
First, wheat growers are limited by a 37,000 tonne import quota, with hefty tariffs for any shipments above that level. Under CETA, the in-quota duty goes to zero and the quota expands to 100,000 tonnes — opening up opportunities for wheat.
Second, for corn there is currently a variable levy system in which if the imported price for corn falls below a certain level, the differential is applied as a tariff on imported corn.
In 2014, a million tonnes of corn was imported into the EU and in September the levy kicked in and stopped Canadian exports in their tracks. After November of that year, international prices rose above the import threshold, but Canada never got back the momentum that it had previously. Still, Canada has shipped 300,000 to 500,000 tonnes into Europe in each of the last couple of years — representing 12 per cent of overall Canadian corn exports.
Under CETA, the entire variable levy system will go away.
Third, our trade representatives have said that Canada and the EU have agreed that exports of our genetically modified products won't be hampered by EU rules. Pugh says that there will be a Canada-EU committee set up, but that it is not yet clear how it will work, or how it will be helpful.
If CETA goes into force, it will also open important markets for Canadian hogs and beef, which, in turn, are important for Ontario feed grains.
There remains a lot of 'what ifs' in the discussions around what will happen if the U.K. does leave the EU, not least of which is the possibility that the Canadian agricultural industry could lose a sympathetic voice at the EU table.
"It's fair to say that with the U.K. out, there would be the potential for much more hawkish policies in the EU in terms of modern agriculture, including biotechnology and pesticides," says Pugh. •