Simplifying seed selection
PLANNING AHEAD
ALTHOUGH THIS YEAR'S crop season isn't over yet, decisions are already being made for next year. Correct seed selection is crucial to a successful and profitable growing season and should be given careful thought early on to avoid surprises. Here's what three industry experts had to say on the subject:
BARLEY, OATS, WHEAT
According to Joanna Follings, cereals specialist at the Ontario Ministry of Agriculture, Food and Rural Affairs (OMAFRA), producers can start planning for next year's growing season by selecting varieties in their area that perform well.
"The Ontario Cereal Crop Committee (OCCC) Performance Trials are an excellent resource for farmers to assess which varieties of winter wheat, spring wheat, spring barley, and oats are best for their farm," says Follings. "It offers good data on yields and protein levels for a wide selection of varieties and is easy to use."
Producers can use the OCCC Performance Trials when deciding what crops and which varieties are best suited to their area for maximum returns. Follings recommends that farmers go through and look at the data when considering what their needs are in terms of class, maturity, and disease resistance.
Follings says considering each variety and its suitability for an individual operation is the best way to choose seed, rather than just sticking with one brand. She suggests making choices based on the support provided for customers as well as the performance of the crop
in trials.
CORN
"Growing conditions can be highly variable from year to year and from farm to farm and this forces growers to evaluate corn hybrids across a wide range of environments," says Greg Stewart, Maizex agronomy lead.
"When growers are looking at choosing hybrids from season to season, the variability can be significant; picking a hybrid based on one years' data isn't reliable. Farmers should evaluate hybrids over a range of environments and climates with a minimum of two years of data to ensure they perform well in wet and dry conditions."
Reliable, proven hybrids should be seeded widely to ensure good returns, but having a pool of hybrids new to the farm for testing is a great strategy for growers to find the ideal hybrids for their operation, says Stewart. "The challenge then becomes when a grower has enough confidence in a variety to move it from the testing pool to a dominant acre hybrid, and when to retire a dominant hybrid that is no longer performing. The winning strategy goes to the grower who can make these moves most quickly and accurately."
According to Stewart, there are significant gains to be had by growers choosing full season plus hybrids for fields that will be planted as early as possible. He says farmers should carefully select a percentage of their corn seed from hybrids that are full-season, have high yield potential, and are destined to be planted early on good ground.
"The other key consideration is the high level of variability that exists year-to-year in fields," says Stewart. "To think there is one hybrid to work across the board isn't realistic. Growers need to embrace the idea of planting several hybrids to cope with variability in climate, weather, and fields and have a suite of hybrids to decrease risk instead of one or two."
When selecting a dealer, growers should assess if the dealer in question understands their operation and their needs, is available to answer questions, and can provide advice on how a hybrid will react to various management techniques such as fertilizer and tillage requirements.
"Growers generally want a dealer or rep that can do more than just sell a hybrid," says Stewart. "They want advice on how to manage the hybrid better — including population, response to fungicide, and nitrogen."
SOYBEANS
"The first thing I ask a grower who is selecting a soybean variety is if they grow wheat," says Tim Welbanks, product development agronomist with Dow Seeds. "That way, I get them to choose an earlier maturing soybean variety that allows them time to plant wheat following soybean harvest."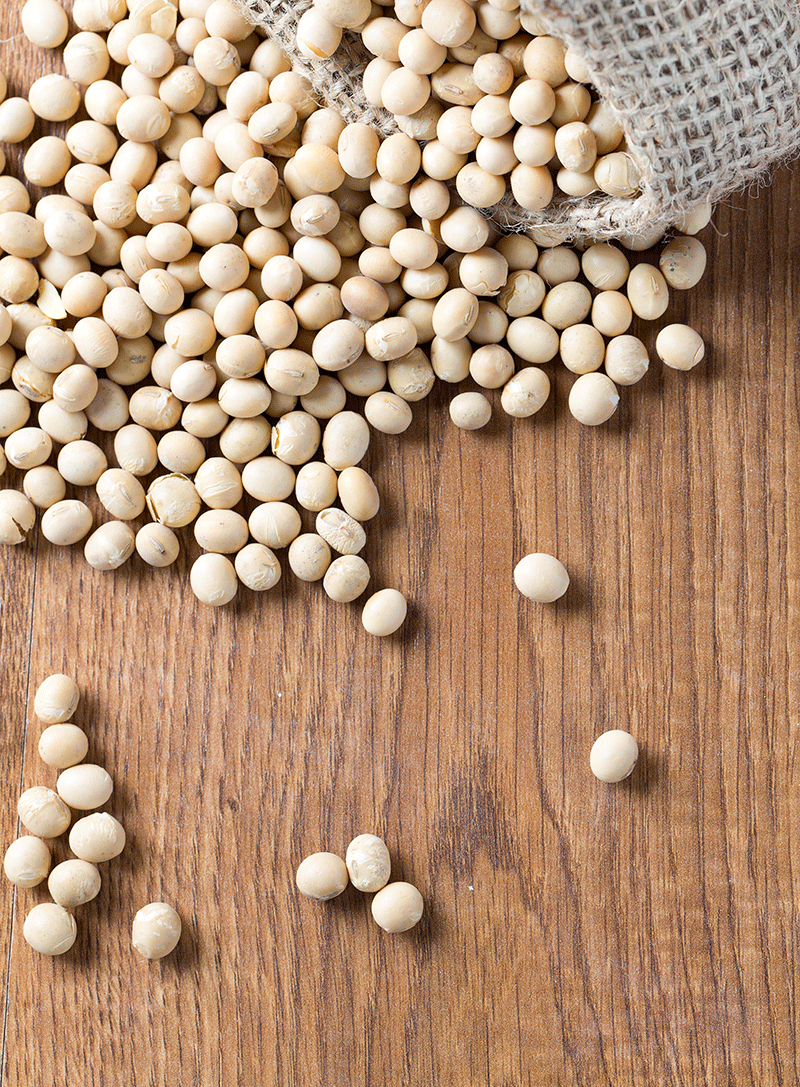 In addition to time to maturity, Welbanks also recommends considering what disease resistance traits the crop should possess, such as resistance to soybean cyst nematode and phytophthora root rot. This depends on what pests and diseases are prevalent on-farm already or have the potential to be a problem for the growing season. Time to maturity, harvest expectations, lodging tolerance, and yields should also be factors in the decision-making process.
Different seed companies offer different pest and disease resistance and maturities. Herbicide tolerance should be an important point to be considered, depending on the weed spectrum on-farm and if the weed spectrum is covered by a particular product. There are different products to help with glyphosate resistant weeds with different benefits to each; selection should depend on the weeds present.
"There are pros and cons to every dealer," says Welbanks. Farmer-dealers can give local advice, generally use the products themselves, and can provide anecdotal data and information to the customer. Larger dealers generally have a wider spectrum of services including trained agronomists to diagnose issues. Other factors to consider include the company's replant policy, with which most are generous, often providing discounted or replacement seed, as well as the credit terms for purchasing seed.
However, customers also need to consider seed treatments, method of delivery, and their own storage capacities when considering where to purchase seed. Specialized seed treatments are an option for growers. Seeds would need to be purchased from a retail outlet to allow for the correct treatment to be applied to the seed. The types of handling facilities required by a grower can largely depend on how they want their seed packaged and delivered; this can range from bulk shipments to paper bags that can be delivered to the farm or picked up at the dealer. Most companies offer discounts if the grower can take early bulk delivery; this depends on the amount of on-farm storage.
"It's nice to have seed on site if the storage is available, as storing over the fall and winter often results in discounts as well as peace of mind," says Welbanks. "If the winter is cold, soybean seed can't be processed until the spring, which can result in a backlog of seed orders and therefore delayed planting. Storing seed over the winter alleviates this potential stress, with the added bonus of often better quality seed that is usually processed first with a discount."
Choosing the highest yielding, disease resistant variety for any crop can be a stressful experience for any farmer and isn't an easy task. Growers should consider approaching selection by examining a variety of factors that will impact their harvest and overall experience for the crop year — both in terms of hybrids and customer service. •