Business side: Negotiating on the farm
CONVERSATIONS WITH BUSINESS EXPERTS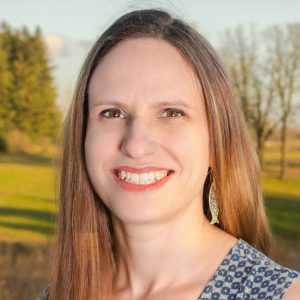 (J.M) WHAT ARE NEGOTIATION SKILLS?
(M.M.) Negotiations skills are really just effective communications skills. Negotiations are a process where two parties communicate their needs and interests, listen to each other, and try to agree on a position.
WHAT ARE SOME COMMON SITUATIONS THAT REQUIRE NEGOTIATIONS ON THE FARM? 
People negotiate continually, especially on the farm. Everyday circumstances like dividing up tasks, discussions with contractors, and purchasing equipment are all negotiations. These could be small or large conversations, ranging from who is assigned to a field or transitioning the farm to the next generation.
WHAT ARE SOME EFFECTIVE SKILLS NEEDED FOR NEGOTIATING?
Listening is an important skill. Negotiations are about meeting each other's interests, not their positions. Negotiations breakdown when people don't hear each other. Each party needs to listen to each other to determine common interests and to find a solution. The right attitude is also important, being positive and respectful will help reach a final decision and maintain an amicable relationship between the parties. It's important to consider relationships in negotiations. Discussions are not anonymous and relationships, especially on the farm, in communities or the ag industry, are so important.
HOW CAN FARM BUSINESS OWNERS PRACTICE THESE SKILLS?
Nurture the necessary negotiation skills every day to practice. Listen carefully and hear other people in discussions, check in with others to understand where they are coming from and clearly communicate what you are thinking. These are skills that can be used and practiced in any situation.
HOW CAN FARM BUSINESS OWNERS KEEP THE NEGOTIATIONS PRODUCTIVE AND POSITIVE?
Preparation is key to a productive negotiation. Know your options, consider your interests, and know when you need to pause the negotiation to think or process the situation. The majority of negotiations will allow parties to walk away, get a coffee, and return to the discussion with a new perspective. Avoid negotiations in crisis if you can, these are more stressful and require timely decisions. And remember, we are all human, make sure you aren't tired or hungry. You will make good decisions when you are at your best.
Sometimes the best solutions aren't the obvious ones. Get creative. Focusing on the problem, not the person is so important. And remember, giving in isn't always losing if it means everyone gets what they need.
ANY ADVICE ON WHAT TO DO IF DISCUSSIONS AREN'T GOING WELL?
Consider a new approach — a different person, place, or time. For example, the middle of harvest isn't the best time for negotiations when everyone is already preoccupied.  A person that is hot headed may not be the best representative and could be swapped for someone else to keep the discussions productive. Sometimes respect can be an issue, if negotiations aren't productive because one party doesn't respect the other or there are perceived differences, swap someone else in.
CAN YOU RECOMMEND ANY RESOURCES?
Getting to Yes: How To Negotiate Agreement Without Giving In is an excellent book that emphasizes focusing on the problem, not the person, and finding solutions.  •