Cropside: Perennial sow-thistle
AGRONOMIC INFORMATION FROM ONTARIO'S CROP SPECIALISTS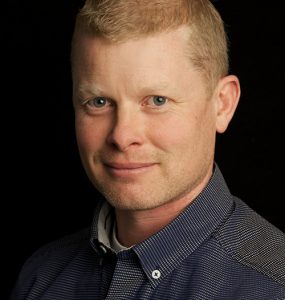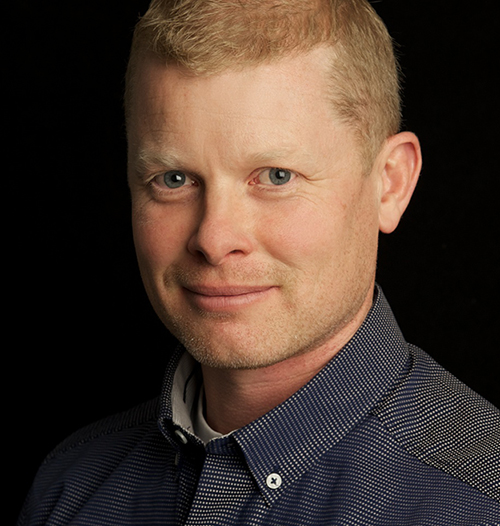 WITH LATERAL ROOTS that go as deep as two metres and seed production approaching 10,000 per plant, perennial sow-thistle is extremely difficult to eradicate. To minimize its impact, management that reduces top growth will lower seed production and root mass over time. If you decide to take a year off because it seems like you have the species under control, it can very quickly recover and return to its original level of domination. Below is a game plan for a corn, soybean, and wheat crop rotation.
Timing: When compared to smaller (2-leaf to 4-leaf) rosettes, timing studies using auxin-inhibiting herbicides (e.g. Lontrel 360, 2,4-D, and dicamba) demonstrated higher levels of control and greater reductions in root mass when applied to larger rosettes (>9 leaves) and plants approaching the early bud stage.
Tillage: Timing of tillage operations at the 7-leaf to 9-leaf rosette stage is optimal. It has been shown to reduce the reproductive capabilities of the root. To manage perennial sow-thistle through tillage only, means tilling several times throughout the season as new vegetative shoots will almost certainly emerge.
Glyphosate rate: If growing glyphosate tolerant (Roundup Ready) corn or soybean, glyphosate is the most effective herbicide at controlling top-growth of perennial sow-thistle with the higher labeled rate giving more consistent control (Table 1).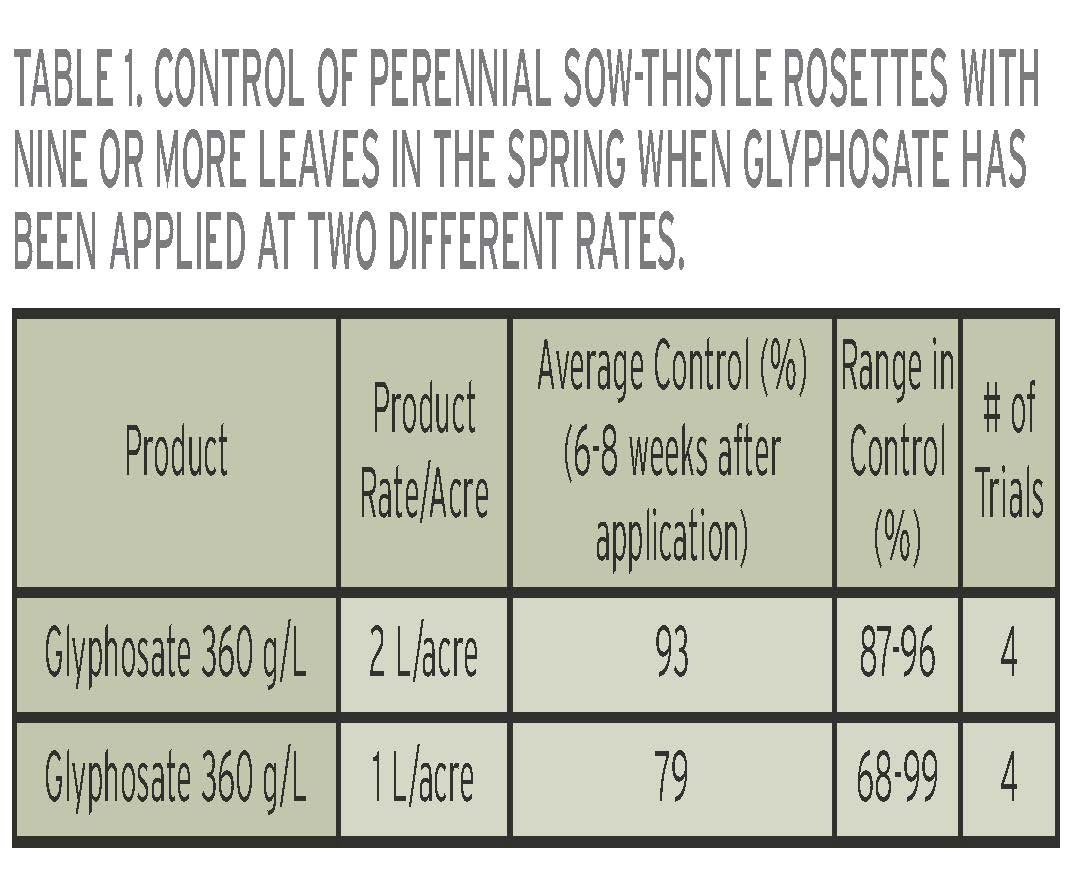 Corn: Marksman, Peak, and Distinct (Figure 1) have been the most effective herbicides at controlling top growth of perennial sow-thistle when at the 9-leaf or greater rosette stage at the time of application.
Soybean: Many post-emergent herbicide options in non-GMO or "conventional" soybean have proven to be inconsistent in their effectiveness at controlling perennial sow-thistle top-growth, but Classic (Figure 2) or FirstRate have been the most consistent at suppressing top-growth. Be forewarned, the level of control won't blow you away.
FIGURE 1. CONTROL AFTER AN APPLICATION OF DISTINCT IN CORN.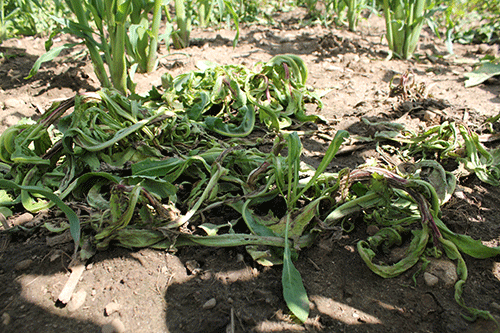 FIGURE 2. YELLOWING AND STUNTING OF SOW-THISTLE 10 DAYS AFTER AN APPLICATION OF CLASSIC (LEFT) COMPARED TO AN UN-SPRAYED STRIP (RIGHT)


FIGURE 3. CONTROL AT TWO WEEKS AFTER AN APPLICATION OF PIXXARO IN WINTER WHEAT.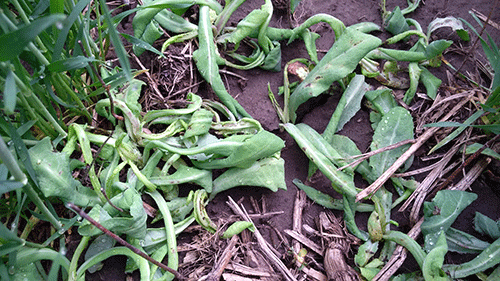 Winter Wheat: Although there are a number of herbicides that are good at controlling top growth of perennial sow-thistle (Figure 3), vegetative shoots can continue to emerge from underground rhizomes well into June after most herbicides can be safely applied. Although delaying herbicide applications until as late as possible (flag leaf) may seem like a good strategy to control as many emerged shoots as possible, the approach is flawed because there is a greater risk of causing injury to the crop. For this reason, some farmers prefer either to control perennial sow-thistle with glyphosate prior to planting winter wheat or utilize pre-harvest applications.
After Wheat Harvest: Fall herbicide applications are beneficial in reducing root mass and delaying emergence the following spring but one should still expect to see perennial sow-thistle the following season. Glyphosate alone has proven to be as good as any herbicide applied in the fall but some prefer to tank-mix with 2,4-D. l