Gluten-free oats
BIG DEMAND AND PREMIUM PRICES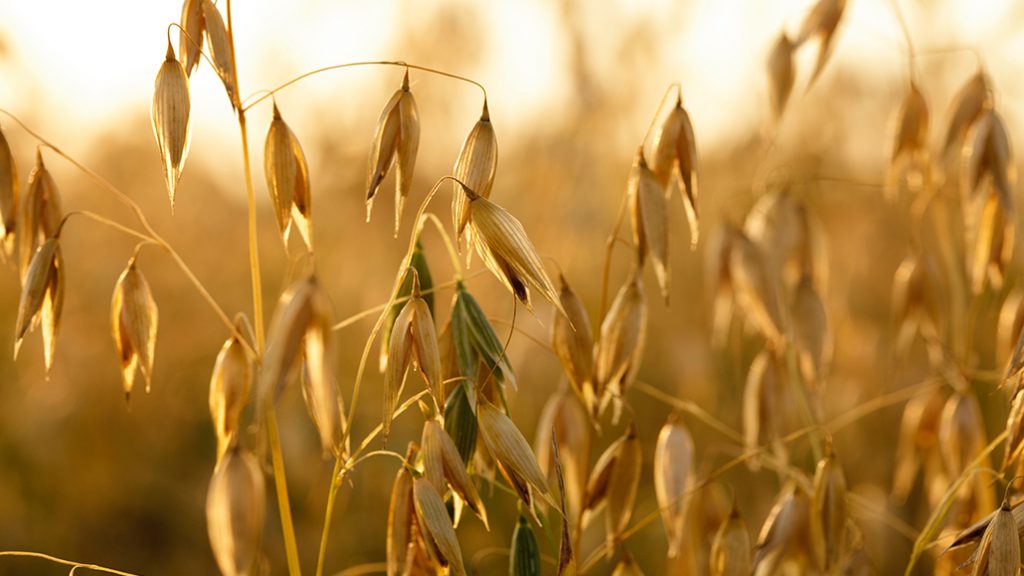 A NEW POTENTIALLY profitable gluten-free oat industry in Northern Ontario could be a reality soon.
"All the crops we're looking at growing will go into high quality, gluten-free, allergen-free foods," says Jamie Draves, president and CEO of Katan Kitchens. "This is the beginning of an exploration to build a value chain for gluten-free oats in Ontario."
Draves has already been successful in building a quinoa industry in Ontario. His dream is to produce the "most nutritious whole foods in the world" from high-protein crops grown in northern Ontario and other parts of the province as well.
Oats are, by nature, free of gluten, but because they are generally grown in rotation with or beside wheat and barley crops that do contain gluten, it is extremely difficult to keep them completely separate.
The one-year pilot project has received funding through Grain Farmers of Ontario's Grains Innovation Fund. It is aimed at filling a large health food market demand by developing gluten-free oat crops that bring farmers a better return than regular oats were fetching in 2016.
NORTHERN LAND
Northern Ontario — specifically the Cochrane-Temiskaming-West Nipissing area — was chosen for the project because it has a lot of suitable elements for gluten-free production, in terms of moisture, an expanding growing season because of a suitable climate, more isolated areas that can better ensure allergen-free containment, and clay soils with a high mineral content.
In addition, the area is recognized for the high quality of its oats, and is where more than 26,500 acres were planted in 2015. It's also Draves's home territory.
"We're looking at the entire process — from seeding to production, harvesting and transportation," he says. "It's more about keeping the process clean than how the oats are grown — but that changes the whole approach to producing the crop."
He adds that the testing they're currently doing will also help determine the best agronomics for the crop.
There are up to 10 farmers with 100 acres who are growing the oats and testing the gluten-free process. Market research is also being conducted, and Draves says he has one potential customer who could buy "tens of thousands of tonnes" of the crop.
Globally, gluten-free is a multi-billion dollar market.
The project's objectives include finding out the most seamless methods for growers to make the switch to gluten-free production, and to find ways to reduce the costs of doing so.
Many companies currently certify gluten-free crops, and there is a large range of fees, depending on what the farmer is looking for. Farmers who want certification can pay as much as $1,500 to $2,000, according to Draves, who is looking to significantly reduce this amount with the results of the pilot project.
OPENING MARKETS
In terms of obtaining markets to sell into, Draves credits the Canadian Celiac Association (CCA), which represents the interests of people who are adversely affected by gluten, for pushing for national rules introduced in 2015 that allow gluten-free claims for oats.
"Having these rules in place allowed this market to open up in Canada," he says.
Previously, the claim couldn't be made because there were no parameters for purity. Now, oats and products made from them must have less than 20 parts per million (ppm) of gluten/gliadin (a component of gluten) to qualify for the designation.
For consumers, oats are especially high in a number of nutrients, providing vitamins, such as B1, and minerals, such as manganese and selenium, that aren't available in many other cereals. They're also a great source of fibre and even protein.
Getting the product to market is a significant barrier. As Draves says, "there certainly isn't a lot of infrastructure in northern Ontario which is one of our major concerns, but we're optimistic about the government's intention to improve the situation."
He's also getting close to implementing his own processing facilities in the area in the near future.
The gluten-free oats project is the kind of initiative that the Grains Innovation Fund was designed to support, says Nicole Mackellar, Grain Farmers of Ontario's manager of market development.
"Oat production is pretty small in Ontario, so any time you can create niche market opportunities, you can help drive home premiums for the crop, which means more income for our farmer-members," she says.
There was a good comfort level with Draves spearheading the project, given his track record with quinoa in Ontario which involved training farmers in how to grow it, securing markets for quinoa products, and manufacturing them.
"He had already assessed the marketplace and was working on setting things up for gluten-free oats," Mackellar says. "It's really important for us, because if our farmers are investing the time, money, and risk of growing a new product, we want to make sure there's a place for them to sell it."
Mackellar also points out that while there is a current market with the general population for gluten-free products, there are also people who have celiac disease or a strong intolerance for gluten, so it's good to be able to provide high-quality homegrown products to those individuals for the long term as well.
The Grains Innovation Fund program is aimed at opening new markets for Ontario grains and residues, expanding the use of and demand for them, marketing and promoting them, increasing their value (premiums), and identity preserving varieties for novel uses. In the past year, the program provided $200,000 to eight projects.
Under the program, approved projects can receive up to $50,000 to cover up to 60 per cent of the total costs. Applications for the Grains Innovation Fund are currently being accepted.
This project was funded in part through Growing Forward 2 (GF2), a federal-provincial-territorial initiative. The Agricultural Adaptation Council assists in the delivery of GF2 in Ontario. •