Wallenstein Feed & Supply
GROWING A FAMILY BUSINESS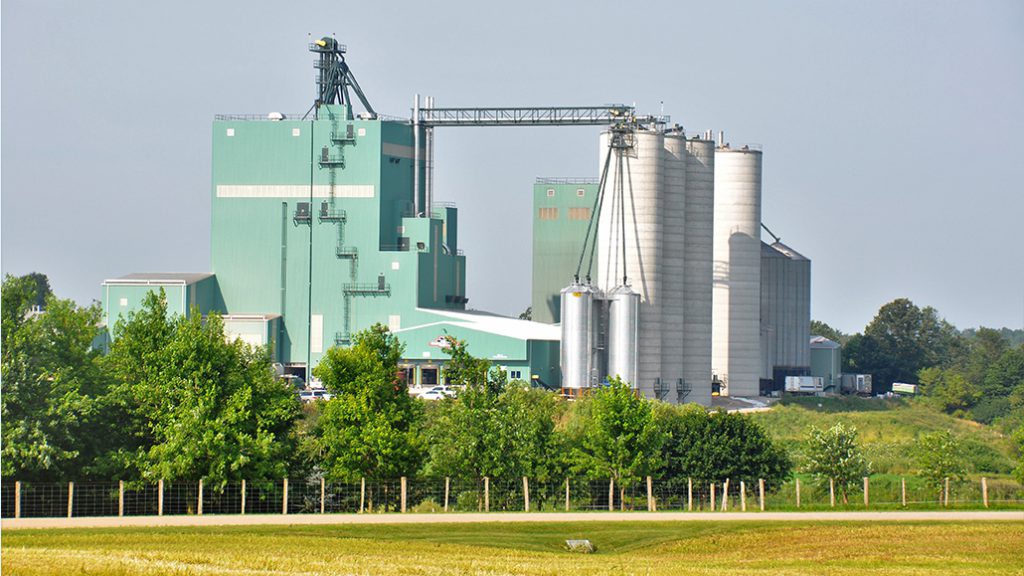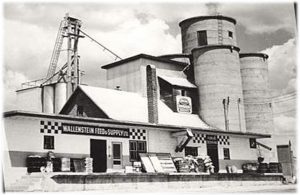 THEY ARE A family that does not boast about their accomplishments and a short chat with them makes it clear they are humble. For the Martin family, owners of Wallenstein Feed & Supply (WFS), customers come first in every aspect of their business — and this is one thing they are proud of.
"We helped Ontario be one of the most independent farming regions. The farmer is the boss — we are trying to help them succeed," says Rick Martin, general manager of WFS.
This falls in line with a unique philosophical commitment that the company makes. They do not own land, farms, or quota so that they do not compete with their customers or grain farmers.
WFS feels strongly about their customer's independence. "We want the farmers to choose what is the best for them. We want to earn their business," says Martin. With approximately 157 feed mills across the province, Martin encourages his clients to choose the company that is right for them.
WFS has always been and continues to be a family business. It was founded in 1958 by Lloyd Martin when the opportunity arose to purchase the Riverside Feed Mill. The idea of a feed mill started earlier with a fascination for the big trucks used in the feed industry. A grain trader had stopped at the General Store and after a chat, Lloyd purchased a rail car of oats.
"Lloyd and his friends bagged off the oats and sold it to local farmers to make a tidy profit for the General Store. Lloyd said that this transaction proved to his Dad that he was ready to do business deals on his own," said Martin.
Later the feed mill was purchased by Lloyd for $90,000, which was expensive at the time.
Tragedy struck with a fire at the feed mill in 1963. The community was on their side; cleaning and rebuilding took only four months. In 1989, Lloyd's son Rick urged his father to build another mill with expanded capacity and Mill 2 went into production. By 2001, WFS found the previous mill was becoming too small again, and expanded to the larger and more efficient Mill 3.
Recent growth occurred with WFS's announcement of the grand opening of the state-of-the-art Mill 4 to better serve their customers. Today, WFS's production includes feed for the swine, poultry, and ruminant industries within Ontario.
Rick Martin's participation with the family business started in 1981 after completing a bachelor of math from University of Waterloo and then an MBA from York University, and several years at General Motors. The family legacy continues with his wife Nancy operating as the accountant, and their children Shelley and Stephanie also involved.
CHANGES TO TECHNOLOGY
Since WFS has been in the family for nearly six decades they have seen the development and progression of technology within agriculture and their own company.
Technology has advanced at WFS through automation and computerization. Measurements are now precise and "multi-blending" is done by computers to mix a multitude of feed formulations.
In fact, Martin notes the diversity of feeds and unique blends as one major change within the feed market. Martin calls this change "product fragmentation" because they have moved from a few standard feeds to a wide array of custom feed available to niche markets.
With nearly 2,000 feed mixes, computerization allows WFS to meet these unique customer needs.
"We have the pleasure of helping a processor produce what they want. If they are looking for something specific in their eggs, milk, and meat, we can help develop a feed that meets that need."
Christine Schoonderwoerd, assistant manager of the ruminant division, brings up the interesting concept that the move to computerizing generates more analytical capabilities. They call this concept "zero is not zero anymore" because past capabilities of labs were limited while they now test for one part per billion or less in feed mixes.
"The [old] tests would not pick up trace amounts of various vitamins, minerals, medications, etc. Everything tested as zero," explains Martin which is a big change to the new systems.
This advancement in technology has a distinct benefit to the grading of grains for grain farmers selling to WFS. They can precisely test grains coming into the mill and work with a nutritionist to develop strategies on how to use grains with a lower grade.
"Our job is to take what is being produced and manage the risk," explains Martin who says they develop strategies to take these grains or can use additives to neutralize toxins. The goal at WFS is to work with their grain farmers and help them in the best way possible.
CHANGES TO THE FEED INDUSTRY
Consumers are interested in the whole food value chain from feed to animal.
"Consumers and large companies want to know about their food. Canada, as a trading nation, has to know this information," says Martin about the significance of exporting Canadian food worldwide.
WFS developed a traceability system for all their feed mixes to help meet the need of consumers. Technology has advanced at the feed mill from "hoping that the mixer was having a good day to complete traceability through to the farmer's bin," says Martin.
This interest is a recent development, but a major one for agriculture with ramifications for the feed industry. Consumers want to know what is in their pork and dairy, which comes down the line to feed.
"It's about public trust; if the public starts to not trust farms, there is bad information out there," says Martin. This traceability system at WFS meets the larger demands present in the agriculture industry.
"The feed track system is all about traceability. It works on bar coding through the whole system right back to the truck," says Schoonderwoerd. They even scan the purchase order and the customer bin to confirm they are at the right location when delivering feed.
Customers can source their account history and statements through this system. WFS can also trace the feed from the grain truck and the farmer, to the added ingredients, the warehouse, the batch of feed, and finally the customer's bin.
GIVING BACK
WFS supports a number of outreach campaigns to educate consumers with the concept of public trust in mind. They, however, are quiet about most charity work they do.
WFS is active in their community. They work behind the scenes on a number of initiatives such as community centres, splash pads, and other community projects. Additionally, mental health is important to WFS, which is seen through their support of local Centres for Mental Health.
Internally, Grains of Hope is a WFS project. This is a customer driven initiative with every dollar donated by a customer being matched at 20 per cent. Customers can donate in grains or cash to this initiative. Grains of Hope, in partnership with the Canadian Foodgrains Bank, provides skills and resources to farmers in the developing world.
WORKING IN THE FEED INDUSTRY
The best part of the feed industry for Martin is working with farmers throughout the supply chain from grains to the end product. Everything from weighing on the scale to making new feed deals with farmers is pleasant interactions. Martin feels this relationship is successful because it is built on encouraging farmers to make their own decision on feed without holding them to one business.
"We respect the farmer's independence, we help them and that relationship is why it works. We have a different philosophy and do not compete with them either," says Martin about how honest and easy farmers are to work with. •