Business side: Retaining farm employees
CONVERSATIONS WITH BUSINESS EXPERTS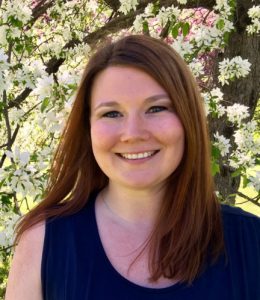 (J.M.) MANY FARMERS ARE ALSO EMPLOYERS, WHAT ARE SOME OF THE CHALLENGES OF HIRING FARM WORKERS?
(H.W.) Farming is unique in many ways. Typically, farmers don't get involved in farming to become farm employers or human resource managers. Farmers often farm to care for animals and the land, rather than to hire, retain, and hone in on human resource skills.
The breadth and scope of skills required on the farm makes hiring employees challenging. Farmers often consider themselves a 'jack of all trades', but as the industry continues to be more complex and fast-paced, surrounding yourself with a skilled and reliable team will be key. Farm employers should evaluate the skills and qualities required in an employee they would like to work for their farm business, and this includes family members.
One of the most unique challenges for farm employers is the seasonality and dependence on Mother Nature. Important tasks like seeding, spraying, and harvesting all depend on timing and precision. In these situations, farmers require a highly skilled and dependable workforce that is available to work at a moment's notice.
With every challenge comes an opportunity, and while farming is unique in many ways, it also shares many of the same challenges and rewards as other family businesses.
IS EMPLOYEE RETENTION DIFFICULT IN AGRICULTURAL JOBS?
Employee retention is difficult for any business because emphasis is typically placed on recruitment to solve an urgent need and fill a gap in the workforce. Once the gap is filled, employers may have a tendency to think their job is done. However, it is worth the employer's investment in time, resources, and energy to retain valuable employees rather than lose them. The cost of employee turnover is often ignored, but has significant impacts on the farming operation — costing the employer not only in financial terms from productivity loss, but also the time and energy required for new employee on-boarding and training. Employee turnover can have adverse effects on other employees who value being a member of a loyal, committed team.
THE INCREASE IN MINIMUM WAGE HAS SOME FARM EMPLOYERS CONCERNED ABOUT EMPLOYEE RETENTION. ANY ADVICE FOR ONTARIO FARMERS?
Farming has a lot of advantages over other sectors in attracting and retaining employees. Farm employers should think about the 'perks' they can offer when a pay raise isn't possible. For example, emphasizing the benefits of working outdoors, in a natural environment, working with animals, working for a family business, and working as part of a living legacy. Farm employers could consider offering benefits that will facilitate coming to work on the farm like accommodations, a vehicle, food sharing, or other unique benefits attractive to the employee. •