Ontario's wheat story
MARKET OVERVIEW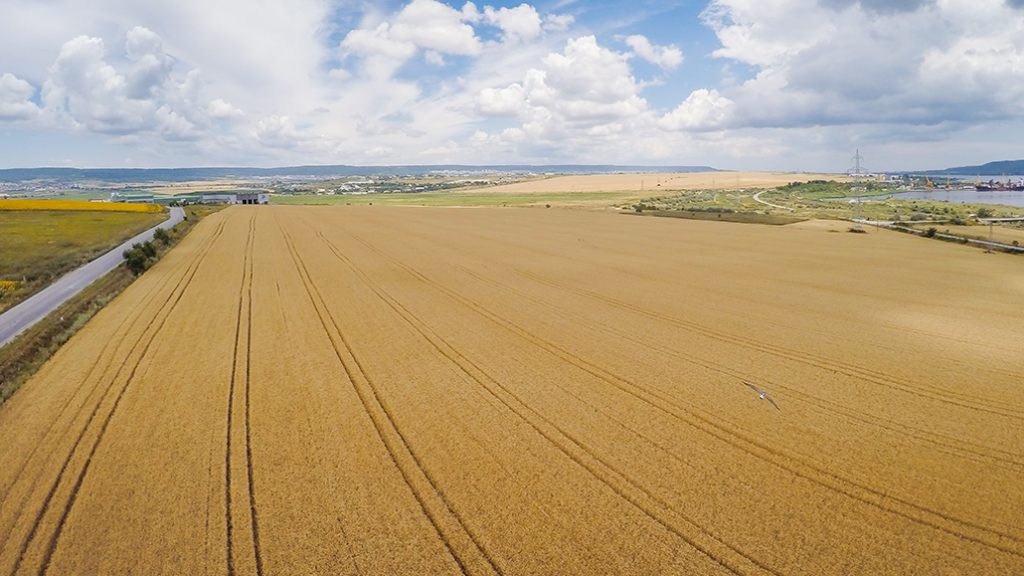 ONTARIO FARMERS GROW close to a million acres of wheat annually, this includes winter and spring wheat. Wheat is a rotational grain whose acreage is in large part dependent on the weather in September. A warm, dry autumn usually means more winter wheat, while a wet autumn generally means fewer acres.
Ontario has three main markets: domestic milling, domestic feed, and export into nearby U.S. states. A recent Grain Farmers of Ontario Market Development report indicated that 57% of our wheat is used domestically and 43% is exported.
Globally, the majority of wheat is grown within the middle latitudes and northern hemisphere. Because of this agronomic adaptability, wheat is a major food staple. As the global population grows, so does demand for wheat and wheat products. In the early 2000s, wheat carry out to use ratios fell from 35% to 20%; signaling low stocks of wheat. Wheat prices strengthened which lead to increased plantings of wheat globally. During the past decade, wheat stocks have increased to more comfortable levels, resulting in lower prices.
Soft red winter wheat (SRW) is the predominant class of wheat grown in Ontario, followed by hard red winter (HRW), hard red spring (HRS), and soft white winter (SWW). These classes have different quality specifications and functionality.
The Ontario market has seen its share of consolidation and expansion, be it country elevators, on farm storage, and Bayport terminals. Hamilton, for example, has become a new agricultural hub within southern Ontario. This provides the Ontario farmer choice as to grain movement and storage.
Globally, it is protein that buyers are looking for. This past year we saw a wide spread between Minneapolis HRS futures and CBOT SRW futures. This higher value for protein can be a double edged sword, if the protein does not meet end user required levels the discounts can be sizable.
To avoid such surprises, having your grain tested before delivery could help in the decision making process of where to deliver, or even storage of the grain. Knowing your quality will help in determining which markets to sell your grain into.
For the 2018 harvest year, it is estimated that 850,000 acres of winter wheat have been planted. Of this, 88 per cent is soft red wheat, seven per cent is hard red wheat, and five per cent is white wheat. Looking at trend line yields, we could see 1.8 million tonnes. This could grow to 2.1 million tonnes with yields closer to what we have witnessed over the past couple of years. •