Business side: AgriStability update
CONVERSATIONS WITH BUSINESS EXPERTS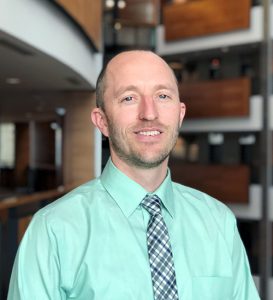 (J.M.) WHAT IS AGRISTABILITY?
(J.J.) AgriStability is affordable coverage for the unexpected. The program provides coverage for large declines in your income that can be caused by any combination of unexpected increase in costs, hostile market conditions, or production loss. The AgriStability cost is shared with the federal and provincial government on a 60:40 basis — keeping the fee affordable.
With the extreme weather Ontario has been experiencing and the unpredictability in world markets, AgriStability can help producers offset severe income losses.
WHAT ARE THE CHANGES TO AGRISTABILITY FOR THE 2018 PROGRAM YEAR?
This year there are a few changes to AgriStability because the new federal agricultural policy framework has been introduced for the next five years. The Canadian Agricultural Partnership (replacing Growing Forward 2 as of April 1, 2018) is an investment by the federal, provincial, and territorial governments aimed to strengthen the agriculture and agri-food sector. AgriStability is funded under this policy.
The main change applies to producers who have low expenses compared to their net income, which is common in the grains and oilseeds sector. Producers in this situation will receive a more equitable level of support. The change will lessen the impact of low expenses and may increase the potential for payment.
Here's how it works: AgriStability payments are made when your net income falls below 70 per cent of your reference margin, which is set using the average of your net income or expenses — whichever is less. New in 2018, a minimum may be applied to that average. This minimum guarantees that your reference margin is at least 70 per cent of your average net income — no matter how low your expenses are.
Another change under the new agreement is for new participants or participants who haven't been enrolled in AgriStability for four years or more and would like to re-enrol. If you're in this situation, it's now easier for you to sign up for AgriStability as less information about your farming history is required. This means less paperwork. It is important to note that simplified participation only applies to new and rejoining participants.
HOW DOES AGRISTABILITY WORK WITH OTHER PROGRAMS?
AgriStability is an important part of a comprehensive suite of Business Risk Management programs.
AgriStability works with AgriInvest as these two programs are both based on your tax information. AgriInvest is a savings account with matching government contributions. When you submit your tax information, it will be used by Agricorp for AgriStability and by Agriculture and Agri-Food Canada for AgriInvest. Even though they are separate programs, you only need to submit your tax form once and it's automatically used for both programs.
AgriStability also works together with Production Insurance and Ontario's Risk Management Program (RMP). Your Production Insurance and RMP premiums and payments are allowable net income and expenses under AgriStability. Because of this, if you generate a Production Insurance or RMP payment, even if you don't experience a large enough decline to generate an AgriStability payment, your average net income will remain stable for future years when you may need it.
More information on how these programs work together can be found on agricorp.com.
By participating in all programs, you take full advantage of the protection available and you could receive an AgriStability, Production Insurance, and RMP payment in a given year.
IS IT TOO LATE TO RENEW?
If you received a 2018 renewal and have not cancelled your coverage, you have until December 31, 2018 to pay your fee with a late penalty. Unfortunately, the deadline for new applicants was April 30 but producers can still call Agricorp to inquire about the 2019 program year.
WHERE CAN FARMERS GET MORE INFORMATION ABOUT AGRISTABILITY?
Farmers can visit agricorp.com and go to the AgriStability page for details about the program and how to participate, or call 1-888-247-4999 and speak with an AgriStability specialist. •