Biodiversity on the farm
TAKING CARE OF THE LAND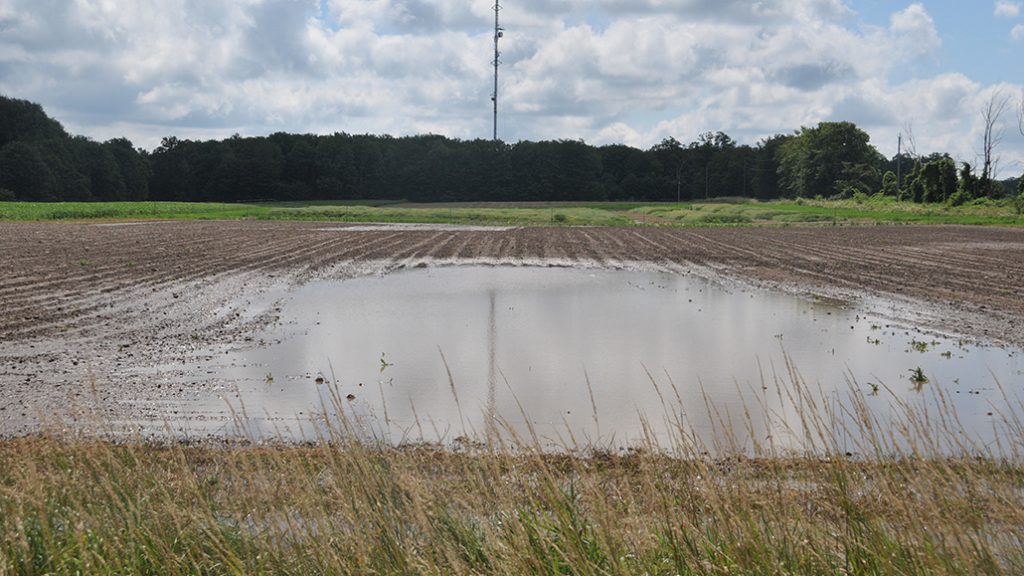 THE WORD BIODIVERSITY can be confusing to a lot of people, especially when discussed in an agricultural context. Broadly defined, biodiversity is the variety of life on earth. When you break it down, this can be simply defined as life and all the support systems required for life to exist.
The Ontario Biodiversity Council has been created as a collaborative, multi-stakeholder organization which collectively works with industry to conserve biodiversity across the province.
Steve Hounsell, chair of the Ontario Biodiversity Council, notes their role has always been to conserve biodiversity with multi-stakeholder support.
"Government cannot be the only one involved, environmental groups cannot do it by themselves, the success of conserving biodiversity can be directly attributed to engaging stakeholders across Ontario in multiple sectors."
The sectors participating on the council include representation from agriculture, environmental non-governmental organizations (NGOs) such as the Nature Conservancy, and representation from the Ontario Federation of Anglers and Hunters, Ontario Power Generation, the Ontario Mining Association, universities, Indigenous groups, and government (Ontario Ministry of Natural Resources and Forestry).
In total, more than 30 groups are represented on the council. All of these organizations have been instrumental in developing and implementing Ontario's biodiversity strategy, which has set targets for 2020.
Some of the targets that form the basis of the Ontario biodiversity strategy come from internationally recognized targets. These targets ensure that areas under agriculture, aquaculture, and forestry are managed sustainably, ensuring conservation of biodiversity.
"We need food and wood products but our challenge is to do it so it's not at the expense of biodiversity," says Hounsell. "Ultimately, we should coexist with biodiversity and have working landscapes where we produce food sustainably."
SUSTAINABLE INTENSIFICATION
In order to ensure we are able to support our agricultural needs into the next century and beyond, sustainable intensification of our landscape is essential.
Hounsell notes that it is necessary to focus on intensifying what we are doing on the landscape to get maximum value, and this can sometimes mean taking some unproductive land out of production.
"If we can intensify in a sustainable manner the best lands that we have, that frees up land for the other organisms and the services they provide. If you aren't getting the value out of marginal lands, then those marginal lands may also be of great value for other organisms that in turn provide ecosystem service benefits for high quality lands, where you can actually increase production levels," says Hounsell.
SUSTAINABILITY DEMANDS
Biodiversity is something that end users, retailers, and consumers are starting to have more concerns about. As a result, sustainability programs such as the SAI Platform's Farm Sustainability Assessment (FSA) ask farmers questions on biodiversity and whether you have a plan to protect and preserve biodiversity on the farm. Deforestation is an issue when it comes to biodiversity, largely stemming from the deforestation seen with the Amazon rainforest in South America. But more local concerns exist when it comes to conserving landscape features such as wetlands and woodlots.
Further to that, there is a concerning decline in some species and populations that typically live in agricultural landscapes, such as grassland birds (including meadowlarks and bobolinks).
WHAT CAN I DO ON MY FARM?
Prior to settlement, Ontario's landscape was covered in forests, wetlands, and grasslands. This transitioned into agricultural production when our ancestors arrived. Today, we still have some of these diverse habitats, but many now co-exist within agricultural landscapes. It is important to preserve and protect these natural features the best we can to maintain a high level of biodiversity. The reality is, you may not have a formal plan, but something as simple as maintaining a woodlot helps to protect and preserve the biodiversity within that woodlot.
Producing quality agricultural products in the quantities we need will be essential to meeting the demand set forth by a growing population, while still ensuring sufficient habitat for biodiversity.
Hounsell says the key to maintaining diversity comes from creating scenarios where multiple wins can be achieved. For instance, if someone is losing soil from either wind or water erosion you could implement a wind break or buffer strip to help mitigate any loss. Hounsell notes that implementing a best management practice (BMP) is a great win but other potential benefits exist when planting the appropriate native plants, as these provide much more value to the overall biodiversity. If biodiversity isn't your primary goal, but you implement a BMP in a biodiversity-friendly way, you get the benefits from a stabilized bank reducing erosion along with an improved level of biodiversity.
When you hear the word biodiversity, people think that's not what I am doing on my farm. But the reality is, when you break it down to the basics, each farm has its own unique sense of biodiversity. Microbes, invertebrates, and fungi exist all the way from the woodlot to the field soil.
If you are interested in improving your farms biodiversity, talk to your local conservation authority about tree planting, wetland, or buffer projects.
Michael Buttenham is the sustainability and environment coordinator for Grain Farmers of Ontario. •