Assessing success
SUSTAINABLE AGRICULTURE INITIATIVE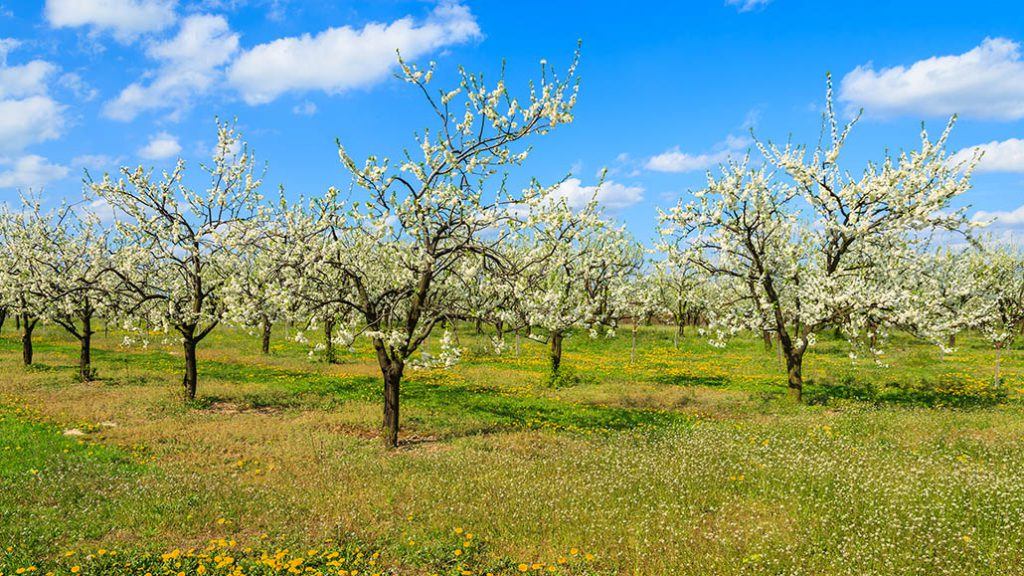 IN MARCH, I had the opportunity to travel to Warsaw, Poland to attend the Sustainable Agriculture Initiative (SAI) Platform Community of Practice meeting. The SAI Platform is a major food and drink industry initiative which supports the development of sustainable agriculture worldwide. The Community of Practice is a meeting that brings together the users of the SAI Platform's Farm Sustainability Assessment (FSA) and talks about experiences with this tool, both positive and negative. The meeting was held in Warsaw, the capital of Poland, with hopes of showcasing the strong Polish agricultural industry.
AGRICULTURE IN POLAND
Poland was a fascinating country. It has a population of nearly 40 million people within an area almost one-third the size of Canada and is one of the largest countries within the European Union.
Poland's agri-food sector plays a key role in the Polish economy. Poland is one of the major agricultural producers and processors within the EU, and the top EU producer of apples, poultry products, carrots, and white cabbage among other specialty crops. Global trade is also important to Poland's agri-food sector. Russia introduced a ban on the import of agricultural products from Poland because of EU economic sanctions against Russia. Prior to this ban, Poland would export over a million tonnes of apples per year to Russia. Canada and Poland are agricultural trade partners but not to the same scale as other EU nations. Canada's agricultural exports to Poland are rather small, roughly $50 million annually.
While in Poland, a feature of sustainability within the Polish apple industry, specifically for juice processing, was explained. Several new resistant apple varieties have been introduced to Polish orchard growers, reducing fungicide usage and helping with overall farm sustainability. In 2018, Polish orchard growers had a bumper crop which provided a surplus.
Like Canada, Poland is experiencing a shortage of agricultural workers. This is an even larger issue in the horticultural industry. Many Polish farm workers leave for higher paying agricultural jobs in the United Kingdom and Netherlands. As a result, Poland heavily relies on the neighbouring Ukraine for agricultural workers.
SAI MEETING
The Community of Practice is a meeting which spoke to the technical nature of the FSA. One area of discussion was surrounding the benchmarking of legislation. In many countries, FSA questions are covered by legislation. This represents an opportunity to simplify the assessment phase of FSA implementation. But the reality is that legislative compliance varies significantly from country to country around the world. As a result, the SAI Platform, through an independent third party, evaluated the risk of legal non-compliance in relation to FSA questions for each country. Through this evaluation, it was determined that Canada and several other countries including Australia, Austria, Germany, Ireland, and Netherlands were deemed as very low risk countries. As a result, our compliance with FSA Bronze is withstanding.
Another positive outcome from the meeting was hearing from companies around the world on their implementation of sustainability within their supply chains. One take away from this is that everyone is looking to achieve similar outcomes with sustainable agriculture, but the way in which you achieve said outcome varies from country to country and commodity to commodity.
Sustainability was the primary focus while in Poland. However, the understanding of Poland's agri-food sector offered an opportunity to learn more about the global agricultural landscape. Whether it's trade disputes or labour shortages, there are a number of issues similar to those faced by Ontario farmers. Both predictable and unpredictable events have a catalyzing impact on the way our industry functions, whether here in Ontario or around the world.
This article features a Grain Farmers of Ontario Sustainability and Environment project.
Michael Buttenham is the sustainability and environment coordinator for Grain Farmers of Ontario. •