Expanding E15 sales
U.S. CHANGING THE RULES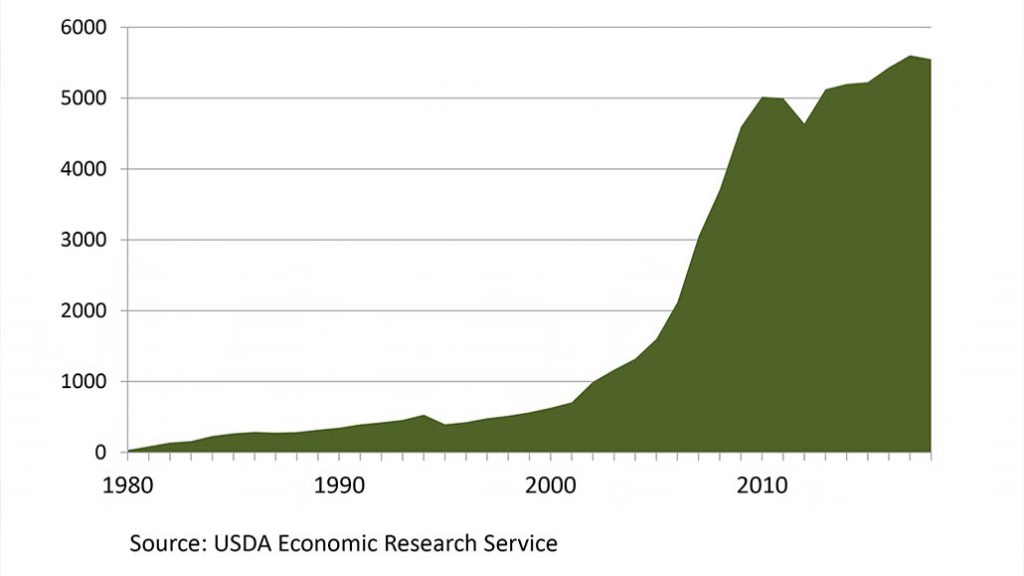 A CHANGE IN ethanol regulations proposed by the U.S. Environmental Protection Agency (EPA) is moving the U.S. a step closer to making E15 blended fuels available year-round.
The proposal, to lift the ban on E15 sales in the summer months, was released in March for public comments and a hearing was scheduled late in the month.
EPA administrator Andrew Wheeler said the agency would work to finalize the rule by the summer driving season, which begins June 1.
The National Corn Growers Association (NCGA) praised the move. According to NCGA president Lynn Chrisp, "allowing year-round sales of higher blends of ethanol not only grows a domestic market for farmers, but gives consumers more choice at the pump, a lower price option, and greater environmental benefits from cleaner fuel."
"With ethanol plants shutting down or idling and farmers experiencing the worst conditions in more than a decade, removing the summertime ban on E15 once and for all would send a desperately needed signal to the marketplace," says Geoff Cooper, president and CEO of the Renewable Fuels Association.
As of mid-March, the U.S. Department of Agriculture projected more than 5.5 billion bushels of corn would go into ethanol production in the 2018/19 marketing year, surpassing the 5.4 billion bushels expected to go into livestock feed.
That's without factoring in any increased use of E15 this summer.
CHALLENGES
Industry analysts warn that while E15 is "incrementally positive" for the Midwest, where most ethanol plants are located, the fuel faces "infrastructure constraints" in getting it to consumers. At least one expert suggests that it could take up to 15 years for E15 to be adopted nationwide.
In addition to the shortage of retail structure, the E15 rule is expected to face a challenge in the courts from petroleum industry stakeholders, which could further delay implementation.
At the Iowa Renewable Fuels Association, executive director Monte Shaw says that long-term the E15 rule is "very significant," but he doubts farmers will see big gains in corn prices due to expanded E15 use this year.
"It's not going to dramatically change the market dynamics in 2019, but it's going to help," Shaw predicts.
As initially proposed, the regulation also changes rules governing the trading and holding of biofuels energy credits (also known as Renewable Identification Numbers or RINs), which energy companies must use to demonstrate that they have satisfied annual biofuel blending quotas.
The RINs changes are controversial, with some large oil companies and truck stops warning that changes could do more harm than good.
Cooper also expressed concern that the RINs issue could delay implementation of year-round E15.
Most of the gasoline sold in the U.S. is a blend containing 10 per cent ethanol, and only about one per cent of filling stations now sell E15. But ethanol advocates say waiving E15 from seasonal fueling restrictions will drive more filling stations to offer the higher-ethanol blend, removing the roadblock of needing to change pumps and labels seasonally. •