Business side: WSIB premiums changing
CONVERSATIONS WITH BUSINESS EXPERTS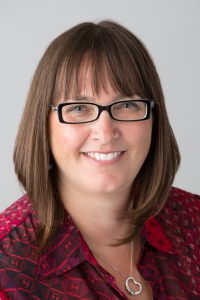 (J.M) WHAT DO FARMERS NEED TO KNOW ABOUT WSIB PROGRAM CHANGES?
(J.D.) Insurance isn't always top of mind, but it's important farm business owners and employers understand that WSIB's new premium rate-setting model is changing. The new model will determine how businesses are classified and aligns with existing industry and federal reporting systems to make it easier for businesses to understand how they are classified under WSIB.
Based on the new structure, farm businesses will be classified under Class A, agriculture. As a result of the model change, some farm businesses will see changes to their current premium rates.
The transition to the new model will begin in January 2020. Any initial rate increases will be staggered over a three-year period, while rate decreases will be applied immediately. Starting in 2023, our policies for premium rate setting under the new model will be fully in effect. Employers can expect a letter from WSIB this fall explaining how the new premium rate-setting model will affect their business and projected premium rates for 2020. This should allow farmers time to plan ahead and make adjustments if rates are expected to increase.
HOW WILL THE NEW MODEL ASSESS INSURANCE PREMIUM RATES?
The new model is intended to streamline how businesses, including Ontario farmers, work with our organization. WSIB is moving to a new classification system, the North American Industry Classification System (NAICS), that is already being used by the Canada Revenue Agency and Statistics Canada. Using NAICS has allowed us to move from 155 different rate groups to 34 classes and subclasses.
We know WSIB's system was complex and hard for businesses to understand how they were classified and how premium rates were determined. As a result, this new model is now standardized, transparent and easier to understand. Average premium rates for each class will be based on its risk profile and share of responsibility to maintain the insurance fund. Each NAICS class will be broken into a series of risk bands, and each risk band will have an associated premium rate. Specific claims history will be accounted for in the creation of an individual's business risk profile that will be compared to other businesses in the same class.
The new model will introduce projected rates, providing your business with the future direction of your rates — they may go up or down.
HOW CAN FARM EMPLOYERS KEEP THEIR INSURANCE RATES DOWN?
Under the new model, employers should see a better correlation between their premium rates and their health and safety status. Employee training, the number of claims made, and size of operation will all be considered. It's important businesses understand the impact their health and safety training and practices can have on their rate premiums. Maintaining employee health and safety training and prioritizing a safe working environment can help reduce rates.
WHAT CAN BUSINESSES DO TO PREPARE FOR WSIB PROGRAM CHANGES?
I recommend businesses sign up for one of our monthly webinars or online newsletter and visit our website — wsib.ca/rateframework — for updates and information. It's important every farm business owner and employer understand how your business will be classified and how premium rates will be set under the new model. •