Controlling weeds before wheat
MULTIPLE FACTORS TO CONSIDER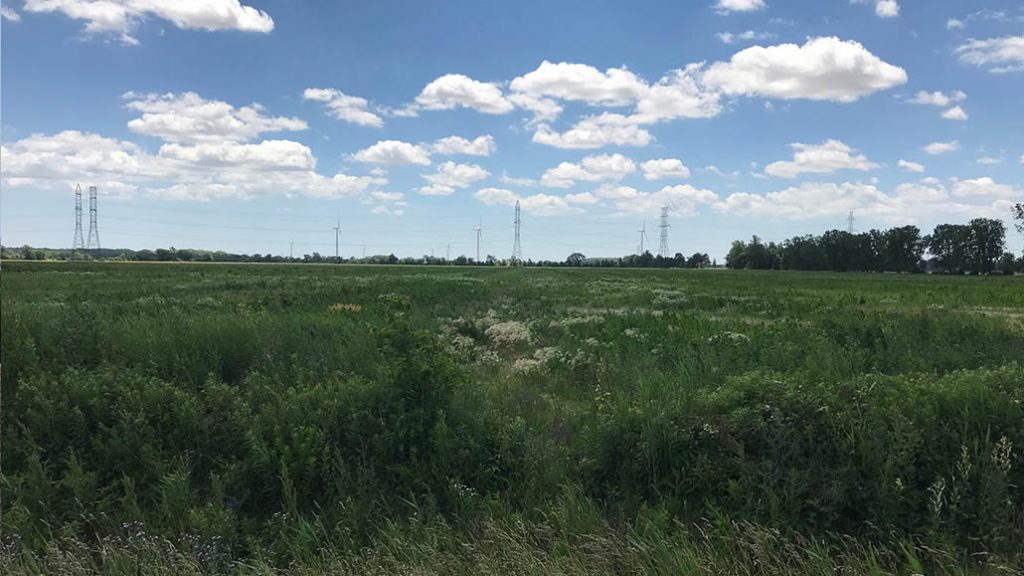 THERE IS NO universal method of weed control. This is particularly true when managing the growth and spread of problem weeds on fallow land, and in a compressed growing season.
According to ministry and academic experts, weed control strategies in winter wheat must accurately reflect the unique characteristics of each field on each farm. That means adjusting the weed management program based on weed species, density, whether wheat will be underseeded to red clover, and when wheat planting is expected to begin in the fall.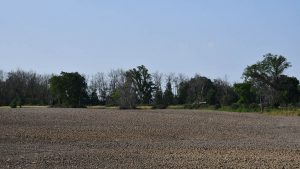 START CLEAN, STAY CLEAN
The most important principle for weed control in winter wheat, says Peter Sikkema, field crop weed management professor at the University of Guelph's Ridgetown campus, is to "start clean — stay clean." That is, lower weed pressure prior to planting, and keep it there.
What products should be applied for control, though, can vary. Sikkema says the question is whether glyphosate alone will suffice, or if additional products should be added to the tank. Glyphosate on its own can work as an effective pre-planting burndown in many cases, but there are situations where a tank-mix partner is required.
"It's really crucial that growers scout. It's crucial they know what the weed spectrum is in their fields, and they match the herbicide to that weed spectrum," he says. "It is especially important to know if there are glyphosate-resistant weed biotypes on the farm."
Mike Cowbrough, weed management for field crops specialist with the Ontario Ministry of Agriculture, Food and Rural Affairs, adds weed size (growth stage) and unique growing conditions of each field also need to be taken into account. Higher rates of glyphosate and other products may be required for perennial weeds as well.
CHEMISTRIES FOR PROBLEM WEEDS
The staying power of herbicide-resistant and tolerant weeds differ between species. Giant ragweed, for example, can be relatively easily controlled in winter wheat with a registered rate of 2 4-D.
Glyphosate-resistant Canada fleabane, however, is another story. The weed is a chronic problem for some growers, says Cowbrough, and the characteristics of its reproductive biology means it requires very strategic management.
Fleabane seeds are non-dormant and can germinate at any time — provided sufficiently warm soil conditions. Controlling fleabane as it germinates in late summer and early fall helps prevent seed dispersal and reduces competition pressure for winter wheat in the following spring.
Both Sikkema and Cowbrough say glyphosate plus Eragon tank mixes provide good control of glyphosate-resistant Canada fleabane prior to winter wheat emergence. Cowbrough adds that 2 4-D and Blackhawk, despite sometimes being used on fleabane, are not as effective as Eragon.
Spring applied Infinity and Pixxaro (plus) MCPA, says Sikkema, also provide good control of glyphosate-resistant Canada fleabane.
Winter annuals, which germinate and emerge in the fall, can be controlled with Eragon. Notable winter annuals, says Cowbrough, include common chickweed, henbit, and purple deadnettle — all of which are also hosts for soybean cyst nematode, providing another reason for control.
"The winter annuals have the highest impact in terms of yield loss, they are pretty competitive at high densities," says Cowbrough. "It can be a nice way to ensure control in the fall, then they go back in the spring to see really what's needed."
CONSIDER INTERVAL PERIODS
Sikkema says late-season herbicide applications in soybean may impact winter wheat. There is a 100-day preplant interval for Pursuit, and a four-month preplant interval after the application of Reflex.
Cowbrough says wheat injury from residual soybean herbicides has been a non-issue historically. However, the compressed growing season caused by the wet spring might change things as some herbicides (e.g. Classic) do pose a risk when applied on fallow ground.
"The problem is it can get very product specific and soil characteristic specific […] I would not be surprised this fall if we saw some winter wheat injury from soybean herbicides," he says.
"As a rule of thumb, if a herbicide has a four month or greater re-cropping interval, and you need to plant winter wheat, stay away from it."
NON-HERBICIDE APPROACHES
Spraying a field multiple times in a season is not a good option from a cost or selection pressure standpoint, says Cowbrough. For this reason, he says farmers might want to consider seeding a cheap cover crop to help suppress weeds. Performing some surface tillage can also help keep weeds from getting out-of-hand.
"You want to deal with weeds as cost effectively as possible […] That would be Roundup, but if the approach is to use it exclusively and multiple times throughout the season, there's too much selection pressure. Something else is needed to help manage the weeds. There's no great answer," he says.
"It's the kind of year where you're probably going to second guess everything you do." •