Business side: Electrical maintenance
CONVERSATIONS WITH BUSINESS EXPERTS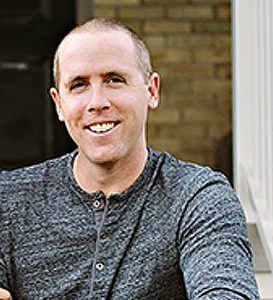 (J.M) WHAT ARE THE LEADING CAUSES OF ELECTRICAL FIRES ON FARMS?
(S.D.) Farm fires resulting from electrical issues can occur anywhere on the farm. Receptacles and monitors on electrical panels are prone to hot spots and fire, but the reality is that fire hazards are everywhere on a farm.
Receptacles are a constant fire threat, that's why it's important to monitor them and fix any issues immediately before they cause damage. Barns, especially hog and dairy barns with exposure to high levels of ammonia, are prone to corrosion and this can cause increased electrical issues in lighting, fans, and receptacles. Updating and installing corrosion resistant receptacles inside barns can prevent electrical malfunction and reduce fire risk. It's also a good idea to update outdoor receptacles with weather-proof covers too.
Worn or poor-quality extension cords, faulty equipment, and dirt or debris build-up on electrical equipment are also causes of farm fires, and these can be preventable. Being proactive about fire safety and implementing a maintenance routine that includes electrical inspections will go a long way to reduce the risk of fire.
WHAT'S THE BEST FIRE PREVENTION ADVICE YOU CAN OFFER GRAIN FARMERS?
The best approach to fire prevention is maintenance. My rule is that unless the electrical-related area isn't closed, sealed tight, and clean, the risk of a fire is real. Establish a maintenance schedule and fix any identified issues right away. Be sure to engage your electrician to consult on or fix any concerns.
Making maintenance part of a routine is also a proactive approach you can take to electrical safety. I recommend building a relationship with an electrician that focuses on maintenance, safety, and fire prevention. Walk through the farm together to identify any concerns and create a maintenance schedule for yourself to help make it part of a routine. It's also a good idea to invite your insurance provider to walk through the farm with you too, they often have access to tools like thermal imaging cameras and can help identify hidden hot spots and common problem areas.
ANY OTHER TIPS FOR REDUCING ON-FARM ELECTRICAL ISSUES?
Hot spots on breaker boxes, receptacles, and anywhere you find heat dissipation are the most common types of 'hidden' electrical issues. It's tough to know what's going on behind a wall or inside a fan, and that's where maintenance and inspections with a thermal imaging camera can help.
When it comes to electrical safety, we often assume a breaker will trip if there's an electrical issue, but that doesn't always happen. In fact, a breaker doesn't usually trip unless there's a short in the connection. And don't forget proper extension cords — scrap any light duty or damaged cords to reduce the temptation to use them. Again, maintenance can go a long way to identifying potential hazards and provide peace of mind.
Note: FLIR (heat sensing) thermal imaging equipment is available to use free of charge from Farm & Food Care Ontario. For more information email: info@farmfoodcare.org.
This article was produced as part of the Farm & Food Care Ontario: Livestock Emergency Preparedness Project and the Reducing the Risk of Barn Fires Advisory Panel (2016). A group of concerned Ontario Farm Commodity Groups, Fire Prevention Officers, Electrical Safety Professionals and Government of Ontario staff.
This project was funded in part through the Canadian Agricultural Partnership (the Partnership), a federal-provincial-territorial initiative. The Agricultural Adaptation Council assists in the delivery of the Partnership in Ontario. •