Sharing your farm data
A NEW TOOL FOR INSURANCE CLAIMS?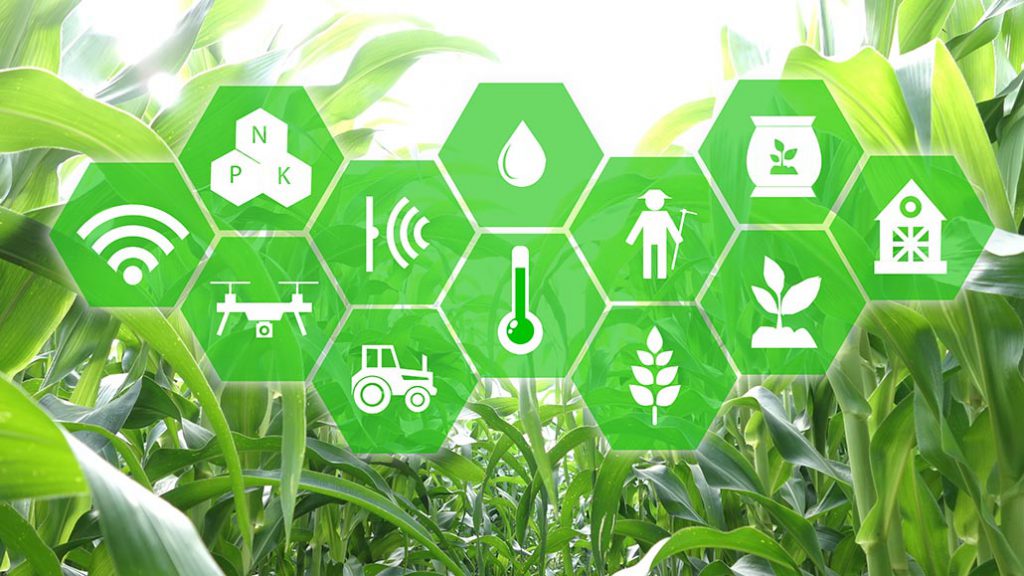 SHOULD YOU SHARE data about your farm business with insurance providers? Farmers Edge thinks so.
According to the company, information from in-field sensors and satellite imagery is increasingly being used by growers to demonstrate a crop's health and quality to insurers, retailers, and lenders, replacing paper-based systems in the process.
For insurance specifically, information detailed on the company's website says Farmers Edge is "forging partnerships" with North American insurance providers allowing mutual customers to voluntarily share their agronomic and weather data – the idea being insurance claims will be both more efficiently processed, as well as more accurate.
ASSESSMENT EFFICIENCY
In a February 5, 2020 article, the company lists two examples illustrating how the crop insurance process can be streamlined if farmers share their data with insurance providers:
If a major storm wreaks havoc in a specific area, providing insurers with data access means the farmer no longer has to phone said provider to alert them of the event. It also allows adjustors to prioritize farms and fields for assessment.
Satellite imagery data used to proactively identify in-field issues can be used to inform insurers exactly what areas are being affected, and to what degree. This, says the article, also helps adjustors more efficiently asses and process claims.
Wade Barnes, chief executive officer for Farmers Edge, says the idea of sharing more intimate information about one's farm business can be an off-putting idea for some. Provided data sharing is done voluntarily, however, he believes doing so would support more representative insurance claims.
"It baffles me that you can use 10 years of historical data to give you a historical index, then cover you up to 70 to 80 per cent of that, when the reality is yields have gone up dramatically over the past 10 years," he says.
"My insurance index on wheat might be 48 bushels an acre. Last year I grew 83 to the acre […] A farmer, if they can get better insurance, I think they're going to do that."
Barnes adds generalizations from in-field observations, on the part of the adjustor, could also be reduced.
"Most of the time the farmer just wants a real number. When agents come out, they're just getting a best guess."
HIGHLIGHTING RISK MORE ACCURATELY
Aside from more representative policies, Barnes says the ability of a farmer to show they're doing the right thing makes them inherently less risky to insurance providers.
"Sometimes there's fraud and mis-adjustments. If the adjustor is over adjusting, over time, the insurance companies just adjust their rates," he says. "If you eliminate fraud, it just brings the price of insurance down for everybody."
Overall, Barnes believes farmers willing to share their data will eventually receive improved insurance products, such as more comprehensive policies or "way better rates." He adds the same strategy of voluntary data-sharing can also be employed to illustrate risk to lenders – when applying for a loan – or even to access market opportunities.
"The digital disruption is going to be about a better business model," says Barnes.
PRACTICAL SCALABILITY
Reuben DeJong, a Northumberland County grain farmer and Farmers' Edge representative, says he can see how weather and field-specific data could help inform more accurate insurance claims.
"You could almost do an average for each field if you could use that data […] You could do more of a localized average," he says.
However, DeJong questions whether sharing data with insurance companies is practical on a minute scale.
"To do anything other than the law of total averages, I don't see how you could ever be able to pay for that," DeJong says. "Can we insure every field individually? I'm not sure we can get to that."
He also reiterates farm data technologies can be useful for overall management (e.g. whether to keep a winter wheat stand).
"Its kind of a nice tool for wheat. That's one thing the insurance companies would be interested in."
DATA PRIVACY A CONSTANT CONCERN
Overall, DeJong says he would be interested in sharing his data with insurance providers if there was clear mutual benefit (cheaper rates, better coverage, etc.). But to do so, he would have to know that sharing was confidential between himself and the company to which he grants access.
"You just don't want to get into the whole issue of data going to someone who uses [it] to gain an upper hand somehow," he says.
Barnes agrees.
"The worst thing that can happen for the industry is for farmers to get real paranoid its going to be used against them," he says. "It really has to be up to farmer choice."