Harvest stress
WELLNESS STRATEGIES FOR A HEALTHIER SEASON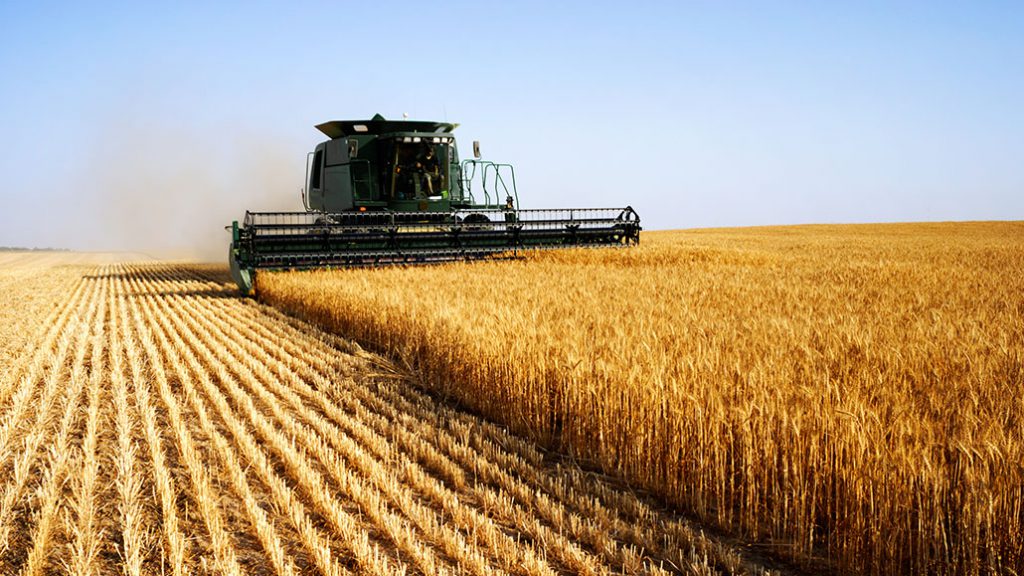 WHETHER IT IS changing weather, equipment breakdowns, lower than expected yields, or human resources challenges, harvest can be the most stressful season on the farm.
Seasonal increases in stress make sense because according to experts, stress is the body's normal response to situational pressures and demands.
"When the pressures and demands that I am experiencing exceed my personal and environmental strengths and resources, I am going to feel stress," says Kathy Somers, a registered kinesologist who runs the Stress Management and High Performance Clinic in Guelph.
According to the Canadian Mental Health Association, stress is part of being human and although it can be overwhelming, there are many strategies to take control and bounce back from challenges to maintain wellness.
RELEASING TENSION
When stress arises, Somers recommends farmers take a multi-prong approach that begins with a breathing exercise.
"We tend to breathe quickly or hold our breath when we are stressed," she explains. "I suggest taking a slow, comfortable breath. If there is time, do this five or 10 times."
She says to imagine breathing a breath out and moving it down the body.
Body tension sends messages to the brain that it needs to fight which triggers a pattern of defensive thoughts. "To cope well with stress, it is not appropriate to punch or run away. When you breathe slowly and release tension as you exhale, you can actually think more clearly."
Next Somers suggests a mantra of "I will handle this". "What can I do to cope through this situation?" is then the question to ask yourself.
Immediate coping strategies could be to eat a snack (consisting of protein and carbohydrate), take a nap, change tasks temporarily or switch tasks with someone, or talk to a partner, friend, clergy member, or counsellor.
"It is hard to say what the best plan is in every stressful situation but if you can step back and ask yourself what you can do to cope, you are thinking more clearly about solving the problem."
HELPFUL HABITS
Physical health is key to building stress resistance and Somers urges time management is important. She says being sedentary for too long during harvest is unhealthy. "Research is saying that sitting is the new smoking because it is very hard on the cardiovascular system."
A possible strategy to increase movement can be as simple as walking in the field. "If you've been driving the tractor for an hour, get out and walk around it and then go for another hour," she says.
Sleep is also a vital component to managing stress. "Cutting sleep time puts you more at risk for metabolic disorders and even one night short on sleep puts you into a pre-diabetic state," says Somers.
Learning abilities greatly decrease when sleep is reduced. "One night short on sleep means that you are only processing about 60 per cent of any new material you are presented with."
"The biggest challenge for many people is shutting off the brain at bedtime because they are thinking about things they have to do or what-if scenarios," says Somers. She recommends writing to-do tasks or lists of worries before you get into bed to mentally park those types of thoughts.
"I train my clients to say their goal is to rest," she says. "Focus on resting breathing, resting muscles, and letting warm blood go back into our fingers and toes and sleep will overtake you."
RECOMMENDED APPS
There are a wide variety of mobile apps for mental health that could help farmers during difficult times. Apps specifically for reducing and managing stress can be used on their own, in transition to professional help or as an add-on to existing counselling or other treatment. These free apps are recommended by wellness professionals for use on-the-go or before sleep.
Breath Ball — The Breath Ball app is recommended for beginners as an easy way to learn medical breathing exercises. Breathing with the rhythm shown on the app is a quick way to reduce stress.
Calm — Calm is a popular app for mental fitness. It features a large library of meditations, sleep stories, and music. During COVID-19, Calm is also offering free resources at www.calm.com/blog/take-a-deep-breath and a discount on their premium subscription.
Insight Timer — Insight Timer offers an extensive library of free meditations and music for stress relief and sleep. Users can save tracks to private playlists. The library can also be accessed at www.insighttimer.com.
MindShift™ CBT — MindShift™ CBT by Anxiety Canada uses strategies based on Cognitive Behavioural Therapy (CBT). The tools help users manage worry, panic, perfectionism, social anxiety, and phobias. Downloadable resources are also available at www.anxietycanada.com.
MyLife — MyLife (formerly Stop, Breathe & Think) is recommended for mindfulness beginners. It allows users to check-in with their feelings and provides short meditations or activities based on emotions.
SAM (Self-Help for Anxiety Management) — The SAM app helps users understand and manage anxiety. This app is recommended for those who want to access a range of self-help methods, not only meditation. Users can create a toolkit of resources they find most helpful for quick reference.
ASK FOR HELP
"If you're experiencing stress symptoms that feel uncomfortable or if your loved ones are telling you about your stressed behaviour, seek out professional help," says Somers. "Even when you are in the field in the middle of the night, there are phone numbers you can call to talk."
Somers urges that your situation does not have to be bad to seek professional help.
"Many clients come to see me after their doctor has recommended stress management classes five times. It makes me wonder if they do not seek help because they are feeling a stigma or think they are too busy," she says. "But unfortunately waiting until things are really bad before getting help makes it even harder. The deeper the well you've sunk into, the more time and effort it takes to climb back out."
ConnexOntario's mental health line can be reached by calling 1-866-531-2600.
By calling 221, any Ontarian can speak with an information specialist who can provide referrals to government and community health and social services.
Anyone who is thinking about self-harm or has been impacted by suicide can contact Crisis Services Canada by calling 1-833-456-4566 or texting 45645.
Wellness Together Canada is a new resource funded by the federal government in response to the COVID-19 pandemic. Immediate crisis support is available by texting "Wellness" to 741741. This resource offers free one-to-one counselling, online support groups, and self-guided courses.
All of these services are available 24/7. •