Simplifying plant-based meals
GUELPH COMPANY MEETING CONSUMER DEMAND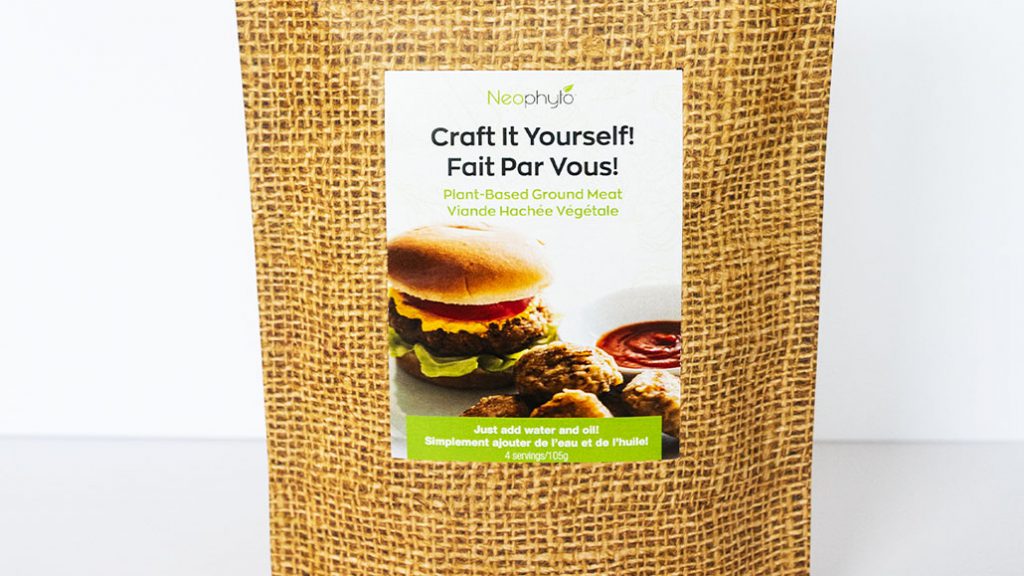 FOR FLEDGLING PLANT-BASED food company Neophyto Foods of Guelph, markets became rapidly and drastically limited when the COVID-19 pandemic took hold. The company, which grew from an energetic team that first assembled to compete in the University of Guelph's Project SOY just two years ago, was making headway connecting with local caterers who were impressed with its vegan cheese (profiled in the November 2019 edition of Ontario Grain Farmer. Restaurants too were getting onboard, as consumers looked towards a plant-friendly future.
But the pandemic pulled the rug out from under almost all catered gatherings. Banquets and conferences were cancelled altogether. Wedding receptions shrunk to the size of a quarantined bubble. Caterers closed shop while restaurants struggled mightily to offer even the most basic service. The business environment Neophyto Foods entered changed in a matter of days, and some experts wonder if it will ever return.
Finding a market opportunity amidst such chaos required a unique kind of optimism for company co-founders Kamil Chatila-Amos and Jane Ong. They had just taken on new partner Ethan Zhang and grown their operation to six people with an eye towards more e-commerce.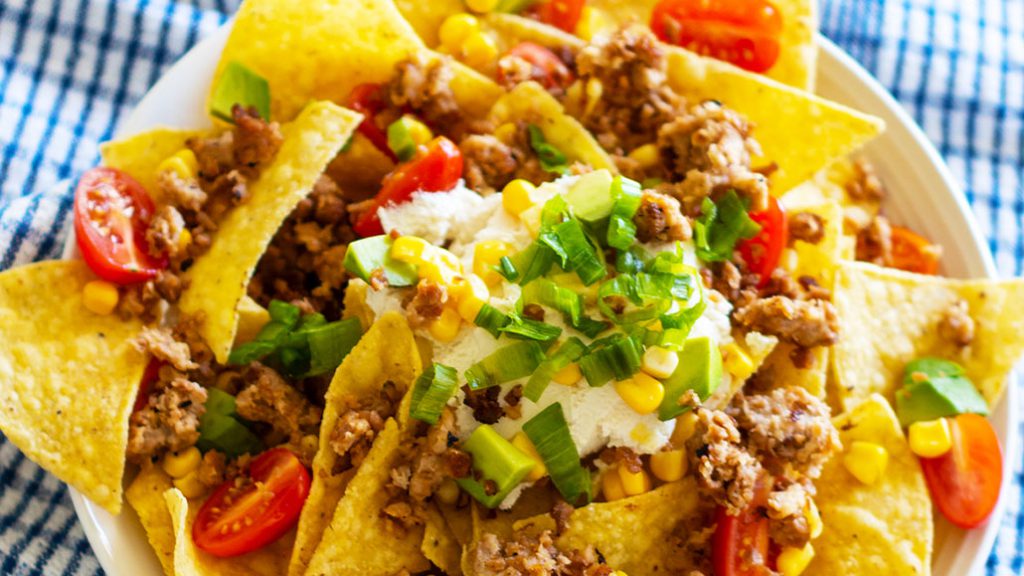 They figured that with their increased online business focus, they could leapfrog over at least some complications brought on by the pandemic and still reach consumers with their plant-based products.
In early July, they launched Craft-It-Yourself, a plant-based ground meat kit available online for $13 from Neophyto Foods' website (neophytofoods.com). Producing plant-based cheese gave the company the foundational food science knowledge to branch out.
Craft-It-Yourself has just five ingredients, with textured vegetable protein from soybeans accounting for more than half of it. The rest, in order of volume, is pea protein, methyl cellulose (a binder), nutritional yeast and salt.
"Having so few ingredients helps customers understand what they're eating," says Ong. Everything other than the methyl cellulose is sourced in North America; Ong is looking for Ontario-based suppliers for all the ingredients.
Neophyto Foods purposefully kept Craft-It-Yourself simple. The company's market research indicated consumers had a beef with many popular plant-based meat products because of their often lengthy and complicated-sounding ingredient list. Conventional meat trade marketers seized on this, taking advantage of their products' simplicity, casting doubt on whether something like Burger King's Impossible Burger — with a whopping 21 ingredients, including the likes of cultured dextrose and zinc gluconate — could really be better than 100 per cent ground beef.
A DIFFERENT APPROACH
Neophyto Foods also listened to consumers' concerns about hands-on preparation. Spurred on by the pandemic and worries about their own food security, consumers have increasingly voiced an interest in getting more involved in making dishes in their own kitchens, from scratch. Inflexible premade items, such as veggie patties, leave them wanting creatively.
Craft-It-Yourself takes a different approach by giving consumers a huge participatory role in preparation. In the kitchen, the kit's two packages of ingredients are blended with one cup and one tablespoon of water, and three tablespoons of oil (Ong says oil with more saturated fat mimics animal fat). The resulting mixture has a ground meat-like texture. "The binder does a lot of the work to give it a meaty bite," says Ong.
Taste is determined by adding the seasoning of the cook's choice — Ong suggests sautéed onions, garlic and mushrooms, for example. Typically, the end products are plant-based burgers, tacos, nachos, or Chinese dumplings. "Use Craft-It-Yourself like you would ground meat," she says. "It does well on the barbeque or in the frying pan. It browns up nicely."
She's pleased with the early reaction to the product. Almost 100 kits sold in the first two weeks, and online reviews were positive.
CONSUMER RESPONSE
For example, a reviewer named Andrea said she was initially skeptical about Craft-It-Yourself. "It seemed too simple to be able to deliver the texture and quality I expect from plant-based meats," she wrote. "I was pleasantly surprised that this product tasted so great! Perfect saltiness combined with a meaty flavour that isn't too overwhelming. Will buy again."
Another reviewer, Jim, said "I'm not vegan but am trying to phase meat out of my diet. This is the first plant-based meat I've tried, and I love it. I've been able to easily integrate it into so many of my meals, which has made me more secure about getting enough protein in my diet. Tastes great with many different types of seasonings."
Ong hopes to hit a sales figure of $330,000 by the end of 2021. She and the Neophyto team are bullish on the future of plant-based foods, particularly those using soy.
"Studies by the National Research Council have shown 40 per cent of Canadians are already incorporating more plants into their diets, and the new Canada Food Guide says to eat more plant-based food," she says. "Soy is one of the few complete plant proteins with all the amino acids required by humans. We're optimistic about this product." •