Corteva's sustainability goals
RECOGNITION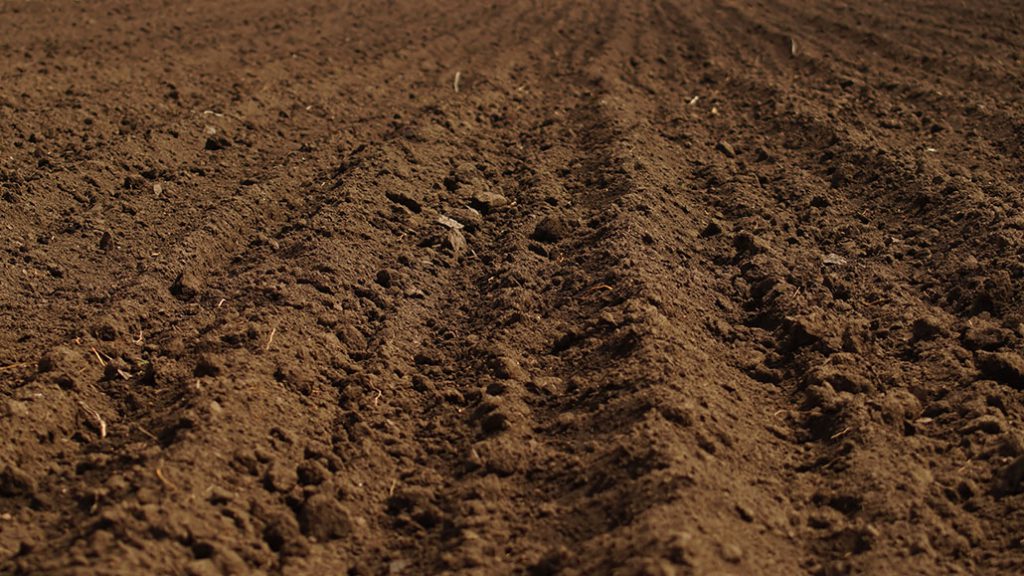 THE UNITED NATIONS (UN) understands the pivotal role that agriculture must play in ensuring a sustainable global food supply. Five years ago, the UN established 17 sustainable development goals; second from the top was a goal labelled zero hunger, committed to achieving food security, improving nutrition, and promoting sustainable agriculture.
No one argued with its intent. But how, they wondered, would it be adopted by the agri-food sector?
Corteva Agriscience has offered one of the first answers to this question. The company, which calls itself the world's largest "pure-play ag company" with nearly $14 billion in sales, created its own sustainability agenda in June.
Company president Jim Collins said the goals were broadly meant to benefit farmers, the land, communities, and the company's operations. Many of the commitments pair advancements in productivity and natural resource conservation.
Before long, the company's efforts caught the eye of the influential business publication, Fortune magazine. In September, the publication added Corteva to its "Change The World" list of impactful companies who are, in the words of Fortune, "doing well by doing good."
Corteva was specifically cited for its work in Africa and Asia — Tanzania, Kenya, Zambia, Ethiopia, Nigeria, Bangladesh, and Myanmar — with the development agency USAID.
"By improving yields and sustainability practices for small farmers there, including through its drought resistant and heat-tolerant seeds, Corteva has helped boost incomes and food security," the magazine says. "Its latest goal [is] helping half a billion small farmers worldwide increase productivity by up to 300 per cent by 2030."
CORE MISSION
Corteva was created just two years ago from the merger of Dow Agrosciences and DuPont's Pioneer and Crop Protection businesses. But even though it's still in its relative infancy, sustainability has been a consistent mantra for the organization since its inception.
Take for example when it became a public company on the New York Stock Exchange in July 2019. In describing the newly launched company, Collins made it clear that sustainability was at the core of Corteva's mission.
"Today marks the launch of a new kind of agriculture company, well positioned to compete and win by providing farmers the complete solution they need for sustainable, long-term growth and improved profitability," he said.
He added that the company's employees are committed to the same purpose: that is, "to enrich the lives of those who produce and those who consume, ensuring progress for generations to come."
Collins described Corteva's plan as "ambitious" and "industry-leading" — claims no one has publicly challenged. Later, he gave a perspective on the sustainability goals in his blog, in a post written in August, which he dedicated to his first grandchild, a recent arrival.
"Sustainability and productivity are not mutually exclusive," he wrote, "but rather, they are inextricably linked. In fact, those objectives can, and must, merge if we are to tackle the massive societal challenge that is social equity, food security, and eliminate world hunger for good."
In Canada, Corteva is focusing sustainability efforts on these specific goals:
Provide training to farmers on soil health, nutrient and water stewardship, as well as productivity best practices.
Corteva's commercial teams and professional agronomists will work directly with 25 million farmers worldwide, including Canadian farmers, to provide best practice recommendations to improve production, soil health, and water stewardship.
Enable farmers to sustainably increase crop yields by 20 per cent while also reducing greenhouse gas emissions by 20 per cent.
The company says its digital tools can help farmers get more out of every acre. This productivity can mean less land is needed for the same yield, reducing the overall amount of emissions. The company says tools like Granular Insights (satellite imagery, directed scouting) can help farmers to be more efficient in how they scout and apply products on their fields, saving time and resources. Advanced tools such as Granular Insights Analysis and Granular Business can provide understanding of profitability by field and operation, helping farmers to choose the most productive fields and focusing their energy and resources on those acres.
Improving soil health.
Corteva's commercial teams and professional agronomists are committed to working directly with farmers to provide best practice recommendations to improve soil health on 30 million hectares of land worldwide, including Canada.
Protect the health and safety of their employees, as well as others who work in agriculture.
Corteva and the Canadian Agricultural Safety Association (CASA) are collaborating to equip rural fire departments with life-saving grain entrapment extrication equipment. The company is also supporting STARS and HALO air ambulance services.
Empower women, enable youth, and engage communities where employees live and work.
Corteva's community investment focuses on supporting groups that enhance communities, and engage youth and women. This includes CASA, 4H, DoMoreAg, HALO, STARS Air Ambulance, Ag In the Classroom, United Way, and food banks. In a separate commitment, Corteva's 21,000 employees will volunteer one million hours to community service across the globe.
Some of its other 2030 goals are:
Increase the productivity, incomes, and sustainability practices of 500 million smallholder farmers
Increase supply chain transparency from farmers to consumers, by leveraging digital tools that enable farmers to create additional value through transparency in agriculture markets, food systems, and communities
Provide tools and innovations to improve soil health to increase the capacity of crops to withstand weather variability, enhance air and water quality, and support habitat
Accelerate improvements in nitrogen use efficiency across global farmland
Reduce water consumption while increasing yields on 2.5 million hectares of seed production and water-stressed farmland
Enhance biodiversity on more than 10 million hectares of grazing land and natural ecosystems through sustainable management practices and habitat conservation
Manage their own greenhouse gas emissions
Switch to reusable or recyclable packaging
Work towards zero-landfill status for all seed operations and water conservation in high-stress areas and biodiversity best practices on their sies and research farms.
"Farmers want choices and so do today's consumers," says Corteva's Canadian communications lead Kris Allen. "Our sustainability efforts will expand the solutions we offer to them. Consumers increasingly want to know where their food comes from and how it's produced, which is why building trust through public sustainability commitments has never been more critical to agriculture's long-term success." •