Managing risk
THE HUMAN RESOURCES LINK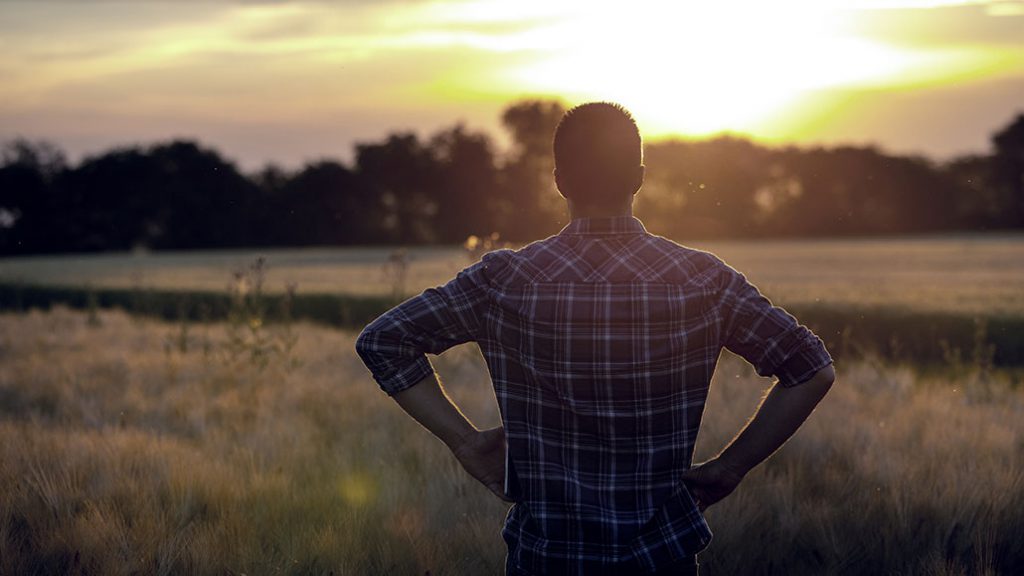 RISK IS CONSTANT in the business of farming. Production, marketing, financial, legal, and human rank as the top five types of agricultural risks. Management strategies for the first four types are common, but does your farm have a plan for mitigating human risk?
Human resources (HR) risks or disruptions are events that prevent people from fulfilling their workplace duties and responsibilities. Since personnel are key to daily operations as well as other risk management strategies, these events can ultimately impact how fully and efficiently a business can function.
While operating during a pandemic is the most relevant HR risk today, Canadian Agricultural Human Resource Council (CAHRC) senior advisor and stakeholder engagement specialist Jennifer Wright says there are many more common disruptions facing businesses.
HR risks include death, disability (temporary or permanent), employee turnover, unexpected temporary leave, and change in ownership due to divorce, family issues, or uncertain partner relationships.
Wright says not having enough workers to safely operate, having unprepared workers, and not having the right management practices in place are also common risks.
CONTINGENCIES
To combat these risks, Wright and other HR professionals recommend contingency planning. An HR contingency plan is a structured way of outlining what to do if and when key people are not available and key operations are disrupted.
"Although it may be difficult to foresee all potential scenarios, having a contingency plan helps to identify and prevent or modify the impact of many risks," says Wright. "Taking the time to plan also provides some certainty and calm to unexpected situations that may arise."
She says having a HR contingency plan in place supports efficient operations, reduces health and safety risks, and mitigates financial and productivity losses.
According to literature published by the agricultural economics department at Purdue University, business owners should establish a planning team when writing a contingency plan. It is beneficial for this team to include key employees as well as outside stakeholders.
There are five main elements of a HR contingency plan: risk management goals, risk assessment, business impact analysis, risk management strategies, and plan maintenance.
GOALS
The purpose of setting risk management goals is to reduce uncertainty, but this task can also aid in evaluating business opportunities. The first section of a contingency plan should identify goals such as reducing employee absenteeism or keeping the ownership of the business within the family.
Risk assessment
Events that could cause operational or financial harm to the business should be recorded and evaluated by probability in this section. The examples of common HR risks listed in this article could be a starting point for this assessment.
Business impact analysis
Three areas of impact analysis — operating, financial, and legal — should be examined next. Operating impact is the loss of operating efficiency. Financial impact includes increased costs, loss of customers and cash flow restraints. The inability to fulfill contracts with customers, suppliers, or vendors are examples of legal impacts.
Identifying critical functions within the business and an analysis of how losing key personnel would affect these functions should also be recorded in this section.
Risk management strategies
Previously identified risks should now be prioritized and aligned with a strategy to retain, reduce, avoid, or transfer. This section should include the roles and responsibilities of everyone involved in the recovery of an event and the procedures to be followed if that event should occur.
Plan maintenance
It is important to ensure HR contingency plans are updated at least once per year to meet current business needs. "Go back and revisit the plan just as you would your financial plan. It should be an integral part of your operational planning,"
says Wright.
She recommends reviewing online resources and using the above template to build a contingency plan.
NEXT STEPS
Wright emphasizes that HR contingency planning compliments but does not replace emergency planning. It represents one component of a larger HR plan that CAHRC encourages farm businesses to use.
"This is an area that farm businesses are becoming increasingly aware of as a necessary element of good business practice," says Wright, who reminds businesses to action their plans. "Ensure that you follow the plan once you take the time to build it. Do not just let it sit on a shelf."
CAHRC's AgriHR Toolkit does not currently include a contingency plan template but it does feature many tools to implement some elements of planning such as HR policies, health and safety, and management laws. A subscription to the toolkit can be obtained for free during the COVID-19 pandemic by visiting www.hrtoolkit.cahrc-ccrha.ca and using the code COVID-19.