Power of attorney
CONVERSATIONS WITH BUSINESS EXPERTS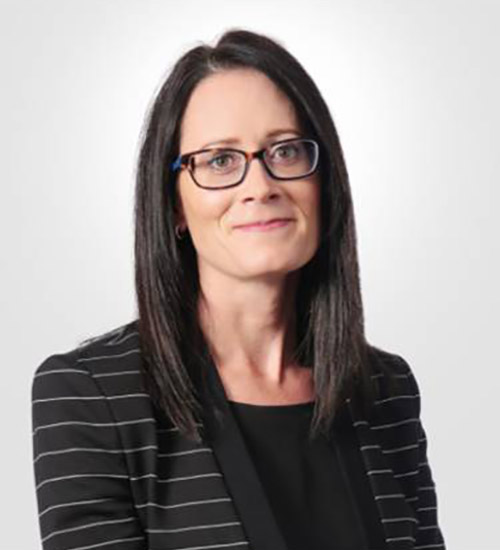 (J.M.) WHAT DO FARM OWNERS NEED TO KNOW ABOUT APPOINTING A POWER OF ATTORNEY?
(A.D.) A power of attorney is a legal document whereby a grantor appoints one or more people to manage their property when they can't do it themselves. That means, the appointed person has the power to do anything that the grantor may lawfully have done, when capable, including sell land, change investments, pay bills for the grantor, etc.
From a farm business perspective, it's good to know that an attorney can manage staff and suppliers, ensure they are paid, negotiate contracts for seed or livestock, etc. In farming situations, it would be beneficial for the attorney to have specific knowledge of the farm operation and any future plans for the business should it be transitioning to children within the farm.
It's also possible for powers of attorney for property to be used for specific purposes, like if the grantor will be out of the country for a specified period of time and appoints someone to look after their affairs in their absence.
HOW DO I CHOOSE THE RIGHT POWER OF ATTORNEY FOR MY FARM AND FAMILY?
It's important to appoint someone that you believe will make financial decisions as close as possible to what you would have decided yourself and who will have your best interests in mind. The person, or persons, assigned to the job must preserve the grantor's property for the benefit of the grantor for the remainder of their life. That means, whoever a farmer appoints should be trustworthy and have a sound business sense.
You can assign multiple people to act on your behalf in this role. When more than one person is acting, you can direct that they act jointly — they all have to make decisions for you together — and severally — they can make decisions together or separately. This can be useful if one of the attorneys is away travelling or becomes ill.
If a grantor doesn't have any family or close friends that they are comfortable appointing, they may ask their lawyer, accountant, or financial advisor to act. Trust companies can also be appointed.
ANY TIPS ON APPOINTING AND MANAGING POWERS OF ATTORNEY FOR A FARM BUSINESS?
Farm businesses require extra considerations when it comes to appointing powers of attorney. Here are a few tips for consideration.
Consider family dynamics. Keep in mind your own family dynamics when deciding who to appoint. Parents know their children best, so it's important to make decisions about who to appoint to ensure family harmony.
Look outside the farm. Sometimes it's appropriate to appoint a child who is part of the family operation, especially if the parents have started their succession plan. Farming parents may also want to consider appointing one or more of their non-farming children to act with the farming child. This may be particularly beneficial when the parent's non-farming assets need to be preserved for their retirement and future care costs.
Talk about it. Farming parents should talk openly with their attorney(s) about their roles before they start acting. These can be tough conversations, but if children hear these wishes directly from the parent, it will make it easier for them to make decisions together as attorneys when the time comes.
Just do it. Accidents can happen, especially on a farm. And it's just good business sense to appoint a power of attorney for property to make sure that, if you aren't able to make decisions, your farm continues to operate as you would want it.
Assigning powers of attorney can be difficult and sometimes uncomfortable, be sure to talk to your lawyer for professional advice specific to your farm and family situation. •