Being involved
FROM THE CEO'S DESK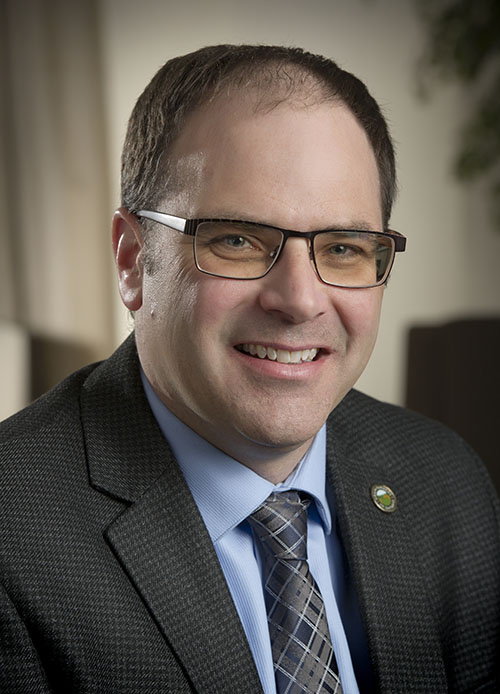 FARMER-MEMBERS HAVE been the cornerstone of our organization since its inception — after all, it was you who asked for the merger of our legacy organizations. The input of our farmer-members shapes what we do as an organization and we always want to hear from you.
The January District Meetings are one the best ways for you to let your voice be heard. This year, all meetings will be online via Zoom. While I know they will have a different look and feel than our in-person meetings, I believe this is an opportunity for farmer-members who don't normally attend to do so. We will provide an update on the work we have been doing on your behalf, listen to your ideas, and answer questions. Every farmer-member can have their say.
One of the major tasks we completed in 2020 was the development of a new strategic plan — and it is an example of how farmer-members can be involved in Grain Farmers of Ontario. This plan gives us direction and focuses our priorities for the coming years. The Board of Directors took your input from a survey of all farmer-members when developing new priorities for our future. We will be presenting the strategic plan at the January District Meetings.
Our Government Relations work has received a lot of attention in recent months. The provincial Risk Management Program received a $50 million dollar investment by the Ontario government. We continue to push for improvements to AgriStability at the federal level, despite the disappointing outcome of the Federal-Provincial-Territorial ministers meeting in late November. We do this because we have heard from our farmer-members that they need support — and they want us to be their voice with government.
But this isn't the only thing our farmer-members have told us they want. You may have noticed a stronger focus on agronomy — more information on production, resistance management, and new advancements in field technology. You want to know about research and how it matters to you. We now have agronomists on staff who play a major role in sharing your priorities with government, researchers, and industry partners. And we are sharing more of our research results in new ways — such as recorded webinars available to view whenever it fits your schedule.
We have also focused our market development and communications efforts to areas we know you are concerned with — such as export market access, biofuels, and consumer relations.
Your January Meeting is your chance to let us know what is important to you. I urge you to become involved in Grain Farmers of Ontario. Put your name forward as a delegate. Once elected, put your name out to join one of our committees.
No matter the size of your operation, your check-off fee makes you a farmer-member of Grain Farmers of Ontario. Being involved makes it your organization. •