Important work
FROM THE CEO'S DESK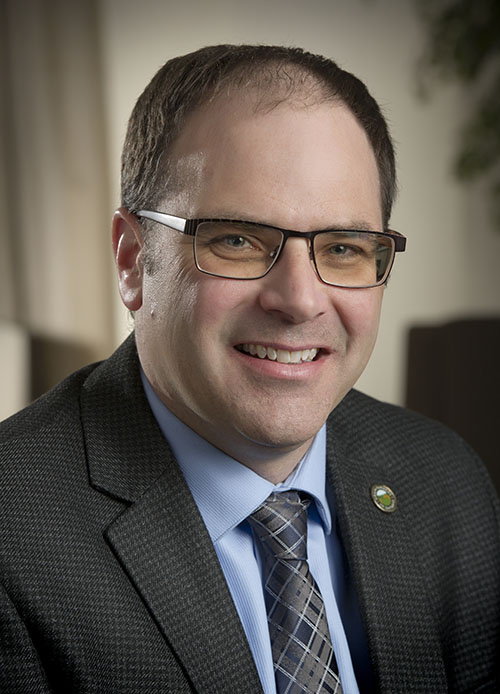 RESEARCH HAS LONG been a standing pillar of our organization. Recently, through our new strategic plan development process, we had the opportunity to re-examine how we add value for our farmer-members — including our research investments. Perhaps not surprisingly, it was resoundingly clear that research should, and will, remain a strong focus for Grain Farmers of Ontario.
Agronomic research conducted within our province provides tools for farmers to improve their operations, respond to new opportunities, and be successful in the future.
We have invested $1.85 million of your check-off fees into 62 active research projects this fiscal year. Our ability to leverage funding through government and industry partners means that the total value of these research projects is $6.8 million.
Results aren't always available quickly — some research projects, such as long-term field trials or breeding programs, take years to produce tangible benefits. However, their return on investment is often significant when we can take advantage of new genetics and management techniques to increase yields and thus profitability. I have seen first-hand the progress made in our fields as a result of research.
The success of Grain Farmers of Ontario's research investments is a result of the significant work of our staff and the Research Committee who diligently review and evaluate proposals submitted by researchers every year in order to recommend projects to the Board of Directors for funding. The Committee also does significant work on priority setting — identifying specific issues, such as phosphorus loss reduction, cover crop usage, or mitigating DON in corn, which are of most concern to our farmer-members.
The priorities that we set often influence the priorities of other groups and government. Grain Farmers of Ontario has developed a well-respected voice at many tables, we often provide the otherwise missing farmer voice and perspective. We are already working with government on the next funding framework.
Recently, Grain Farmers of Ontario has taken an active role in fostering better connections amongst Ontario researchers and encouraging more dynamic partnerships. We've hosted researcher forums to discuss industry-wide gaps in research and hosted farm tours to connect lab researchers with the farmers they are helping through their research.
What I have come to realize after working with Ontario researchers for more than 15 years is that they are extremely dedicated to helping farmers. Whether they work in the field or in the lab — there are teams of people who make it their entire career to help solve our production challenges and develop new tools for farmers. Two such researchers who recently retired from the University of Guelph, Dr. Art Schaafsma and Dr. Bill Deen are featured in this magazine. People are behind the trial results we use to inform decisions, the new varieties we select, and the best management practices we follow.
I want to thank everyone who works in support of our farmer-members.
If you want to know more about the research work Grain Farmers of Ontario is involved in, we share the details of specific research projects through our publications and farmer-member outreach and we also have an online database at www.gfo.ca where you can read a description of all the projects we have funded. •