Operator training tips
CONVERSATIONS WITH BUSINESS EXPERTS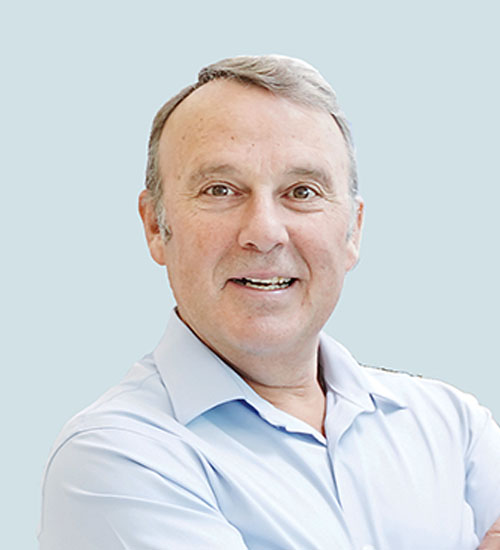 (J.M.) WHAT SHOULD FARM EMPLOYERS COVER IN A FARM EQUIPMENT TRAINING PROGRAM?
(S.S.) Training equipment operators can be challenging, especially in agriculture because there are so many different types of machinery, and some that are only used for a short period of time during a specific season. But, no matter the size or type of equipment, the fundamentals of training an operator are the same — safety first, proper maintenance, and communicate.
As an employer, keeping everyone safe is always the number one priority. And that includes proper safety training for everyone on the farm, including family members, new hires, and even seasoned operators. Make it a habit to conduct a training 'program' every time you get a new piece of machinery. Start with the owner's manual, asking everyone to review it to become familiar with the equipment, understanding the control system, maintenance, and how to conduct a circle check. Safety training should also include operator safety, how to recognize problems, and what to do in the case of an emergency.
Proper equipment maintenance goes a long way to keeping everyone safe and ensuring everything runs smoothly. Taking the time to walk through how each piece of equipment operates, how attachments work, how to properly calibrate a sprayer or troubleshoot a problematic baler can go a long way to saving time and reducing the risk of accidents in the field.
Keeping an open line of communication with employees and equipment operators is also key to ensuring safety and keeping everything running smoothly. Make sure your employees understand they can always ask questions, no matter the time or place. Today's technology means we should be able to reach someone no matter where they are on the farm to ask a question, or for help when needed. Employers should also stay in regular contact with employees and operators to check in, offer assistance or ask questions about how the machinery is operating to stay informed and troubleshoot any issues before they become a problem.
DO YOU HAVE ANY TIPS OR BEST PRACTICES FOR EMPLOYERS OR TRAINERS?
In my experience, the best trainers are those with experience and who are willing to share their experiences. Be relatable to your trainee or employee, share your real-life situations with a specific piece of machinery or an experience you had.
Equipment and owner's manuals are often overlooked but can be your best training resource. They offer information specific to each piece of machinery and are often easy to read and understand. Take the time to train employees to understand these manuals and how to apply the information to their day-to-day operations.
When you're giving operators assignments or jobs, make sure they align with their skill and comfort level. And as they develop, continue to assign more challenging tasks to keep them interested and invested. Check in with employees often to make sure their skill level matches your expectations. And, I'll say it again, communicate. Make yourself available for questions or assistance at all times, keeping the lines of communications open with everyone.
WHAT QUALITIES SHOULD EMPLOYERS LOOK FOR WHEN HIRING EQUIPMENT OPERATORS?
Previous experience is always an asset. But the best employees and operators are often those who are open to learning. An ideal farm equipment operator is someone who understands the machinery and operates and maintains them properly.
If farm employers are looking for trained and experienced operators, Conestoga College is piloting its first 16-week Agricultural Equipment Operator program in January 2021, with graduates expected to be ready for hire in spring 2021.
The first of its kind in Ontario, we're proud to offer this new program that was modeled after our Heavy Equipment Operator program and was created in consultation with the Ontario agriculture industry. The program follows the fundamentals — safety, equipment maintenance, welding, operations, and some academics courses to support the students as they enter into this unique industry. •