Trespassing regulations
CONVERSATIONS WITH BUSINESS EXPERTS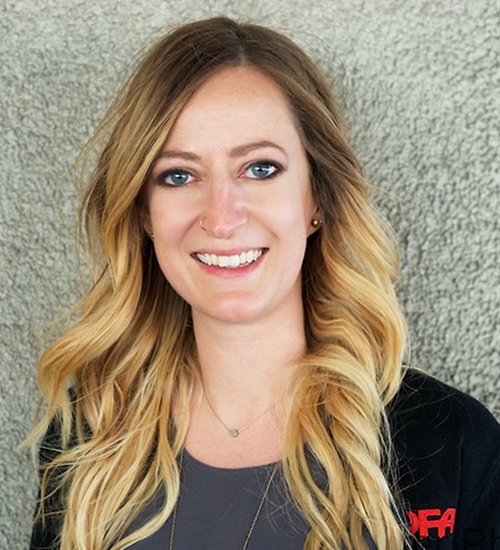 (J.M.) WHAT REGULATIONS PROTECT ONTARIO FARMS FROM TRESPASSERS?
(D.G.) There are two main pieces of legislation that govern trespassing in Ontario – Trespass to Property Act, 1990 and Security from Trespass and Protecting Food Safety Act, 2020.
Under the Trespass to Property Act, trespassing is defined as anyone who enters private property, including farmland, without the owner's permission, or who doesn't abide by lawful activities. This includes unauthorized access of motorized vehicles, like ATVs and snowmobiles. Trespassing on farms is like trespassing on any other private property, prior consent is required from the owner for someone to be allowed on the property. If you ask a trespasser to leave your property and they fail to do so, the trespasser can be found guilty of an offence under the act.
The Security from Trespass and Protecting Food Safety Act is specific to farms and other properties where farm animals are located. Its important farmers understand this this is a new piece the legislation since it was just recently enacted in December 2020. This act works to protect farm properties that raise and house livestock from the risks associated with trespassing. It establishes "animal protection zones" on farms, animal processing facilities, and other areas defined in the act. Trespassers found guilty of an offence under this act are subject to penalty fines and can be held responsible for any injury, losses, or damages that occurred as a result of their actions.
Another regulation farm owners should be aware of is the Occupiers' Liability Act, 1990. This is a complement to the Trespass to Property Act that sets out "duties of care" for the landowner of the property. These two pieces of legislation work together to protect the rights of property owners in the event of unwanted visitors on the farm.
WHAT ARE THE PENALTIES FOR TRESPASSING ON FARM PROPERTY?
The Trespass to Property Act, was updated in 2016 to increase maximum fines and remove the limit on damage awards. Anyone guilty of an offence under this legislation is subject to a fine of no more than $10,000. When a trespass case is presented in court, the property owner can request payment for damages caused by the trespasser. There is no limit on the amount that can be claimed for damages, but the property owner will need to demonstrate that the amount reflects the damages caused by the trespass incident.
Offences under the Security from Trespass and Protecting Food Safety Act follow differing penalties, including maximum fines of $15,000 for a first offence and $25,000 for any subsequent offence.
WHAT SHOULD FARM PROPERTY OWNERS DO IF THEY SUSPECT TRESPASSING OR SEE PROPERTY DAMAGES?
The first thing to do is contact and involve your local police. Let them know your concerns and provide as much information as possible. Like dates of the suspected trespassing, photos of damages, etc. As a landowner, you can also take additional measure to help deter trespassers, like controlling entry points with gates, investing in lighting and cameras for your farm or barns, locks and lockable storage for vehicles and equipment, barn alarms and visitor logbooks.
DO YOU HAVE ANY TIPS TO DETER OR PREVENT TRESPASSERS ON FARMS?
Be proactive – get to know your local police officers before you need them. Make a point of stopping by your local detachments to introduce yourself and tell them about your farm. Be clear that you're not asking for anything, just being proactive by introducing yourself. If you have issues or concerns about trespassing, share these and explain how they could, or are affecting your farm or your family. Get their names, and keep in regular contact.
Post signage – while not always required, signage can be used to deter visitors. Post signs that are clear and indicate what is and isn't allowed on your property at all entry points. Signs that say "No Trespassing" will prohibit all activities on your property. A red circle on a white background is also used to indicate no trespassing and orange signs can be used to indicate animal protection zones. Biosecurity signs can be posted on barns or around the property to indicate biosecurity protocols are in place. However, biosecurity and animal protection zone signs do not serve the same function, so be sure to post "No Trespassing" signs too.
Know your rights and understand trespassing offences – familiarize yourself with the Trespass to Property Act, Occupiers' Liability Act, and the Security from Trespass and Protecting Food Safety Act (if you have livestock). Know your obligations as a landowner, like don't create traps or hazards on the farm. And if you have a trespassing incident, tell the dispatch or officer which pieces of legislation you're dealing with when you call. Understand that as a property owner, you can seek payment for damages caused by a trespasser.
Alert the police – trespassing incidents are often unreported because landowners don't believe police will respond. While this may be true if the trespass concern is a lower priority compared to other reports at the time, the incident still needs to be reported to create a record. Reporting the issue to the authorities will also help police officers respond with a higher priority if repeated incidents occur.
ANY ADVICE FOR DEALING WITH TRESPASSERS IN PERSON?
If you are confronting a trespasser in person, it's important to remember that how you conduct yourself is critical. If you are asking someone to leave your property, be sure to communicate the message in a clear and concise manner by informing them that they are trespassing on private property and ask them to leave. Remember to stay calm, and avoid any additional engagement, like conversations, arguments or confrontation.
If you are concerned, contact the police and inform the trespasser that the police have been alerted. Never use force when dealing with trespassers. Record information about the incident, like details of the conversation, date and time, description of the person(s), vehicles, etc. This could come in handy if police are involved or if repeated incidents occur.
I always recommend farm property owners use the SCAN principle when dealing with trespassers and consider training anyone who lives and works on your farm to follow these steps.
See something unusual? Suspicious?
Contact
Ask questions
Notify
How to apply the SCAN principle when dealing with trespassers:
See something unusual? Suspicious?
Notice a stranger on the road, taking pictures? Someone on the property who doesn't work here?
Is a stranger asking probing questions?
Is someone in an area of the property where they shouldn't be?
Is someone acting strangely or is their behavior unacceptable?
Contact
Make contact with the person, but only if you determine it is safe to do so
Ask questions
"Can I help you?"
"My family lives here, and we'd like to know what you're doing"
"Is there something you need?"
"Did you have a question about something?"
Offer to take them where they are supposed to be and be sure to escort them
Notify – the most important step
Make note of what you saw and provide to one designated point person (the farm owner)
Notify the farm owner if you feel safety or security (yours or the farm) is at risk at any time
Remember, whatever you encounter could help build a report – and if something goes wrong, these reports will help build a case for the police. •