Food sector trends
DEMAND BEYOND THE PANDEMIC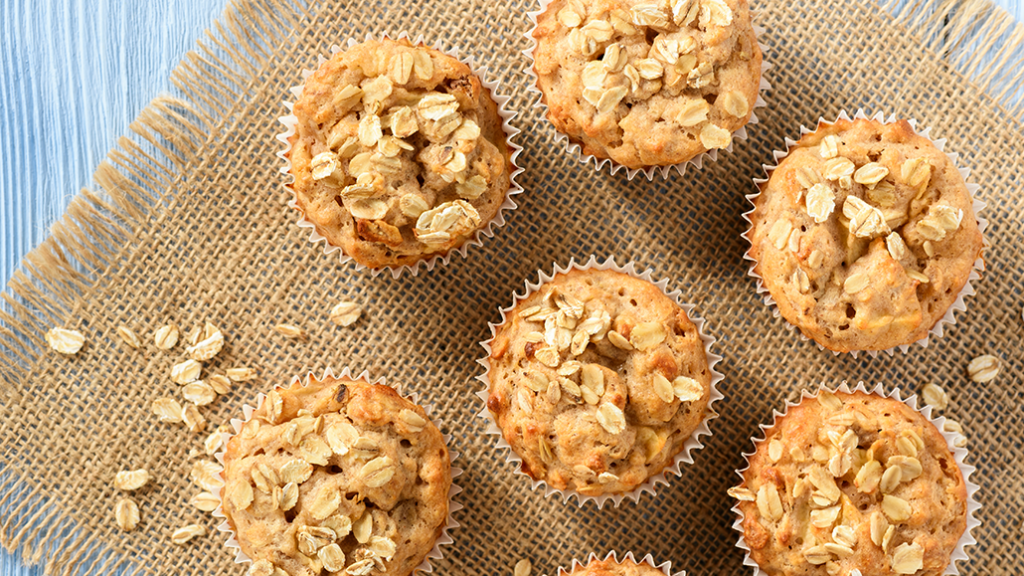 AT THE ONSET of the COVID-19 pandemic, Canadian consumers were stockpiling staple items, baking sourdough, ordering in, and wondering about the country's food security. This led to dramatic shifts within the supply chain and the food system flexing to accommodate significant periods of disruption. Looking ahead to a new normal in 2022, some pre-pandemic consumption habits will return, but others, — influenced by almost two years of pandemic culture, — are expected to stick.
HYBRID HOMEBODY ECONOMY
One of the biggest impacts of the pandemic was the dramatic shift from out-of-home consumption to at-home consumption and the return of family mealtime. The re-opening of workplaces and dine-in restaurants will bring back more out-of-home meal occasions attracting consumers whose social tendencies have been suppressed. But regardless of re-opening levels, the return will be moderately paced, and a cohort of consumers will resist, choosing to continue to embrace a home centric lifestyle.
Consumer analysts believe Canadians will maintain the extra time devoted to sitting down for three meals a day, but with cooking fatigue setting in and increased pressure on their schedules, they will be seeking greater convenience. Shelf stable products commonly consumed during at home food occasions, such as breakfast cereals or oatmeal, will see a rebalancing of demand. Out of home grab-and-go convenience products, such as quick-serve baked goods, will see a return of interest as a cohort of workers and students return to commuting, but it will take time for this market segment to return to pre-pandemic levels. A K-shaped economic recovery, with some consumers keen to spend pent up savings and others spread thin, will drive interest in both premium products and cost-effective options.
PRIORITIZING WELLNESS
Unsurprisingly, during the pandemic consumers sought out functional foods that they believed would support a healthy immune system, such as those containing vitamin C. But according to Jo-Ann McArthur, president of Nourish Food Marketing, Canadians are broadening their definition of food-derived wellness. McArthur addressed Grain Farmers of Ontario during our Oat Day in August.
Mental health and food choices that support stress reduction are a priority for Canadians, who are turning to carbohydrate rich comfort foods. Though low carb diets, such as keto, remain very popular and are influencing mainstream food products, they can be difficult to maintain. The dichotomy between comfort and keto could play out via a shift from no carb to slow carb, with consumers focusing on the glycemic index values in their foods. McArthur thinks this presents a great opportunity for products such as oats, depending on processing levels, can help keep blood sugar levels balanced. Other characteristics, such as the absence of gluten or the inclusion of gut health promoting ingredients, are increasingly cross referenced into traditional comfort foods to make them permissible indulgences in the eyes of consumers.
VALUES-BASED SHOPPING
Pre-pandemic, consumer interest in the product journey from farm to plate was already growing. With food supply chain dynamics making headline news throughout the pandemic, that interest was magnified, and it is expected to maintain momentum in the long term.
Central to this trend is a rise in food patriotism and support for locally grown and processed foods. To date this trend has been most visible in the fresh, seasonal produce category, where, according to a study by Dalhousie University and Caddle, seven per cent of Canadians are willing to pay a 20 to 40 per cent premium for local. Experts like McArthur are anticipating product origin disclosure and traceability to play a bigger role in a wider range of year-round food items, including those produced from grains.
An important driver behind this is the altruistic desire to support local businesses and farmers to ensure the long-term resiliency and security of our local food system. Moreover, consumers who connected more with nature during the pandemic are growing more conscious of and concerned with the environmental impact of the food they consume. Environmental qualifications are increasingly being marketed as unique product selling points to appeal to values-based shoppers, who are growing in numbers.
According to Euromonitor, 57 per cent of global consumers feel they can make a difference with their choices. Greater food
literacy and choice discretion is also being enabled by grocery e-commerce, which in Canada developed on an accelerated timeline during the pandemic. Consumers now have product and price information at their fingertips and can research food items with a click. Beyond that, food retailers are increasingly able to analyze metadata on product origins, ingredients, and packaging. This allows them to tag and categorize products that appeal to consumer preferences, such as diet-specific, locally sourced, or even 'sustainable' foods, and communicate these attributes through product descriptions or search engine optimization.
PLANTS FOR PROTEIN
Perceived health and environmental benefits have also helped plant-based, animal product alternatives penetrate the mainstream throughout the pandemic. Plant-based dairy alternatives are the most mature subcategory, they now make up 10 per cent of the total dairy market in North America and are consumed by more than 40 per cent of Canadian households.
According to a recent Ernst & Young report commissioned by Protein Industries Canada, plant-based meat alternatives are approaching cost parity with their animal-based counterparts, which is accelerating their adoption beyond the vegan/vegetarian cohort.
McArthur says that we are at a tipping point for plant-based foods and we will see more products celebrating the plant ingredient beyond just using it as a way to mimic meat. Consumer scrutiny of the protein and nutrient quality is also becoming more pointed. This presents a good opportunity for IP food grade soybeans which are the leading global source of plant-based proteins with very high protein concentration and functionality.
Dana Dickerson is the manager of Market Development for Grain Farmers of Ontario. •