Cybersecurity on the farm
CONVERSATIONS WITH BUSINESS EXPERTS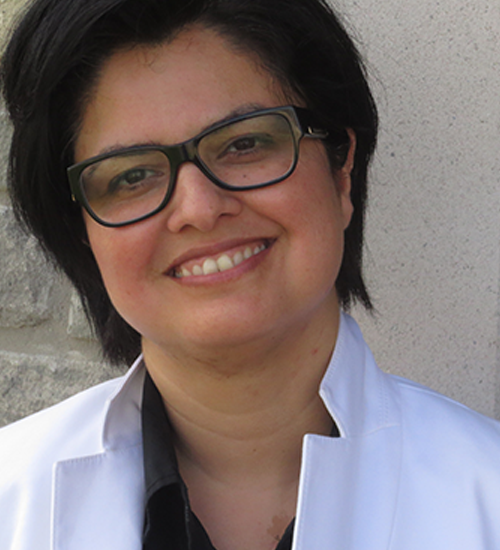 (J.M.) WHAT IS CYBERSECURITY AND WHY IS IT IMPORTANT TO FARM BUSINESSES?
(R.D.) Cybersecurity is used to describe the protection of data, systems, devices, and networks from damage, attacks, and unauthorized access. In other words, it's the art of protecting information using best practices, processes, and defensive technologies.
As farms become increasingly connected — using the internet to conduct business, sharing data, ecommerce, and general information sharing — it's important they are aware of their cybersecurity vulnerabilities and educate themselves on how to avoid malicious attacks or online 'theft' of information. An American Farm Bureau study conducted in 2014, found that more than 80% of farmers did not have an appropriate strategy or plan to mitigate cybersecurity breaches.
As farms increasingly adopt digital technologies, like sensors, information management systems and robotics, it's likely they will become targets for cyberattacks. And while larger, more high-tech or integrated farms are more prone to be targets, so are small and medium sized farms who could be just as vulnerable.
(J.M.) WHAT IS A BREACH OR CYBERATTACK?
Cyberattacks or any attempt to hack sources of data and information illegally or to infect the systems by viruses or malware, can happen to anyone. And the threat is increasing on farms. In 2018, the U.S. Department of Homeland Security indicated the agricultural community is at risk of cyberattacks, theft, and viruses.
Ransomware is a good example of a cyberattack that could happen to anyone at any time. Ransomware occurs when someone gains access to your information and holds it hostage until you pay to retrieve it. So, if you don't have your information backed up or stored on another system, you could lose everything if you don't pay up. That includes any type of information, like online banking, tax filing, crop or livestock management data, or employee records. Phishing schemes are also popular, where cleverly disguised emails can 'trick' people into downloading viruses that will mine your data and systems for personal information, passwords, and access to other networks.
A security breach is unauthorized access to your data or systems. And while threats can come from anywhere, farm owners also need to be aware of security breaches that can start from inside their farm operations too. Too often I see employees or outside farm contractors given access to passwords or security codes that could easily be used to access all kinds of information or compromise the entire system. What if a disgruntled employee had malicious intent? Or provided the passwords to someone else? If the same password is shared with several individuals, login information is weak or used on multiple systems, someone could easily access sensitive information, putting your farm operation and even personal identity at risk.
Sometimes preventing security breaches can be as simple as locking the door on your farm office, reducing the risk of unwanted visitors. But most of the time, awareness of cybersecurity measures and best practices are your best defense against attacks.
HOW CAN FARM BUSINESS OWNERS IMPROVE THEIR CYBERSECURITY?
The first step is to install anti-virus and anti-malware protection on your systems. The rest comes with awareness about security hygiene, practices, and common sense. Start with passwords. Don't choose weak passwords like family names, easy numbers, pet or kid names, or anything else that might be obvious. Don't share passwords and don't use the same password for multiple online activities.
Educate yourself on the risks of online threats and trends in technology. Don't open suspicious emails or click on email links that would take you to a website that may not be genuine. And regularly back up your own data and documents to protect against losing the information completely if you are subject to a ransomware attack.
HOW CAN FARMS PROTECT AGAINST CYBERATTACKS AND SECURITY BREACHES?
Be proactive. Understand that these types of threats are real and could cause serious harm to your farm business. And educate yourself and your family or farm employees about different ways to protect your systems. Here are some recommended best practices to improve your cybersecurity and keep your information safe.
• Understand the value of your data
• Don't share passwords
• Create complex passwords and use different passwords for different machines, servers, and online activities
• Change passwords often and use password protection tools
• Use two-factor authentication tools if possible
• Don't click on links you are unsure about
• Secure devices and software using anti-virus and anti-malware software and keep them up to date
• Use encryption for data stored on farm servers or data in motion as it is being transferred to the cloud
• Back up your data regularly