What makes a good digital tool?
RAPID, RELIABLE, AND REPEATABLE DATA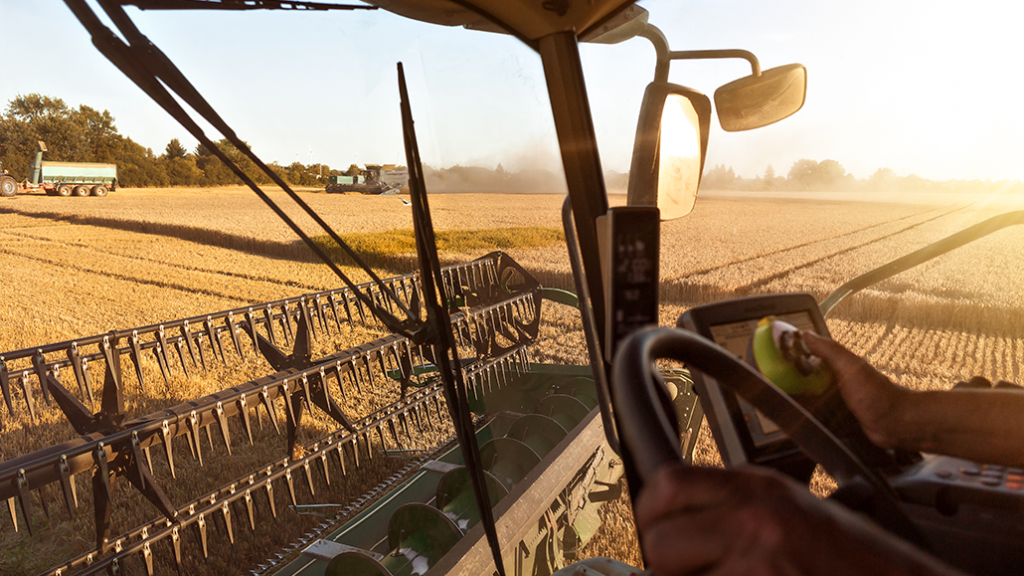 THERE ARE A lot of digital farm tools on the market. Some feature visually appealing pictures, others might promise actionable insights in the field.
Which one is worth investing in?
Based in part on persistent barriers to more widespread adoption, the answer might be tools which bring a very small learning curve, are inexpensive, and feature high quality customer-company communication.
BARRIERS
Research from Agriculture and Agri-Food Canada (AAFC) in 2017, the University of Guelph in 2019, and various other institutions and organizations have identified a variety of barriers to the adoption of new technological tools by farmers. The cost and perceived poor return on investment, difficulty of use, lack of interoperability with other systems, poor internet access, and many other factors have been consistently identified.
In 2021, another data set was added by the Information and Communications Technology Council (ICTC) — a Canadian non-profit organization working within the country's digital economy. Like AAFC and academia, results from the adoption-related section of ICTC's recent study on the use of technology in Canada's agri-food sector indicate cost, lack of internet, poor user experiences, and other factors remain roadblocks.
"Digital productivity tools have some of the highest adoption rates. The adoption of third-wave tech like GPS and sectional control is very standard, but things shifted when it comes to drones, AI, and cyber-physical systems," says Maya Watson, research and policy analyst for ICTC and lead for the study's section of the survey project.
Though specific data from the study is not publicly available at the time of this writing, Watson says their results also indicate the lack of adoption among both farmers and food companies has been exacerbated by a lack of manpower on the part of tech-developers. A lack of researchers and a knowledgeable workforce, that is, makes it harder to communicate with customers both prospective and existing.
"Small to medium farms are much less likely to have [new technology] because of the cost…Internet access is still huge," Watson says, adding the shift to online trade shows has simultaneously exacerbated rural internet woes and constricted the ability for farmers to be influenced by product demonstrations.
SOFTWARE
If digital tools are not being adopted because they are expensive, hard to use, and bring little customer support, would a good digital tool simply do the opposite? According to Raj Khosla, professor of precision agriculture and agronomy department head at Kansas State University, the answer is — sort of.
"We have younger generations embracing the change, but outcomes must be rapid, reliable, and reproducible," he says. That's a big ask. There are not many digital tools commercially available in the market that meet all those parameters."
More refined algorithms are critical for the development of truly fast and reliable tools. Khosla believes the ag-tech sector as a whole has come a long way in the last 20 years, but emphasizes it is an evolutionary process, not a revolutionary one as seen in other sectors.
"Google has been collecting data from the airline industry for 20 years. It's unidirectional data," Khosla says in reference to the ability for anyone to search and select plane tickets from algorithm-generated lists.
"In agriculture, it's physics, chemistry, biology, sociology…all mixed together. If it was easy everyone would have done it, so let's not pretend it's easy."
Additionally, he says the disorganized nature of agricultural technology means there is no common collective data pool from which tech developers may draw. That means tools must individually go through an extensive machine learning process before the data which can be delivered to the farmer is actually valuable.
Algorithms and the data they generate, in essence, are only useful if they successfully mimic how farmers accrue knowledge of the land over time.
"I'm not interested in cool toys. How are you adding value? How are you avoiding [the farmer] incurring losses? Are you providing the ability to see into the future? That's where the money is. You have to really question how many iterations of the machine learning algorithm was used."
QUESTIONS
Assuming a piece of technology works as intended, the perspective of those using digital tools is another key element.
While supporting a farm's bottom line is important, Khosla believes operators should first ask, "How does it add value to my current operation?"
Autosteer and GPS technology, for example, are not inherently money-making items. But they are useful at reducing operator fatigue, stress, and monotony. They also enable less skilled labour to operate at a higher level. Like autosteer, digital tools can be similarly valuable provided they are site specific (designed to account for the specific geography in which it will work), locally adaptive (workable with characteristics of individual farms), economically affordable, and operationally feasible (helpful without being cost prohibitive or time consuming).
"All those factors have to come together for any digital tool to be popular," he says. As the data from AAFC, ICPC, academia, and other agricultural organizations indicate, however, the industry would still benefit from sorting out labour challenges.
"We have much better data analysis tools. Unfortunately, we don't have enough skilled people who understand agriculture and who are not scared of working on good computers." •