Improving government policy
ENSURING GRAIN INDUSTRY COMPETITIVENESS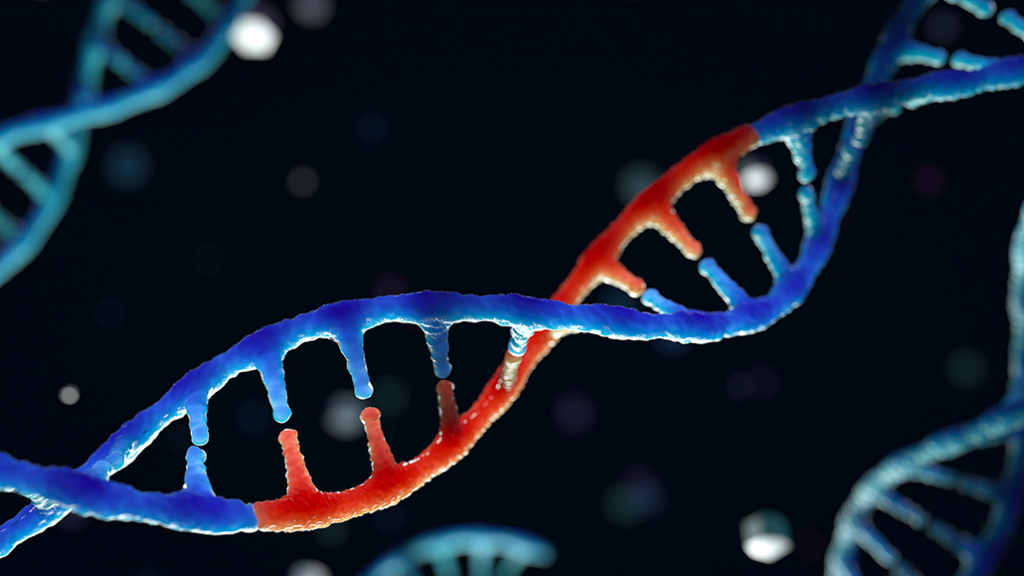 NEW GUIDANCE FROM the Canadian Food Inspection Agency (CFIA) about innovative plant breeding may put grain farmers at a competitive disadvantage and drive innovation out of the country if it is not improved, according to the Canada Grains Council (CGC).
"The problem is that in Canada, a new conventional plant variety can encounter the same regulatory burden that a new GMO (genetically modified organism) variety would face," says Krista Thomas, the CGC's vice-president, Seed Innovation and Trade Policy. "No other country does that."
Over the spring and summer, the CFIA conducted consultations regarding updated guidance to clarify what plants are or are not subject to Part V of the Seeds Regulations, which sets out the requirements for releasing plants that may have a safety impact on the environment.
The new guidance is part of several reviews being conducted by the federal government around plant breeding. Health Canada consultations around guidance for Novel Food regulations closed on May 24, 2021 and the CFIA's first consultations on innovative plant breeding ran from May to mid-September. The CFIA also has to conduct a second consultation for the livestock feed industry.
The CGC, an umbrella group that represents Canada's grain, oilseed, pulse, and special crop industries, provided input and encouraged its member organizations to weigh in as well.
"At the end of this process, we want to make sure that Canadian farmers have the same access to seeds that their competitors in the U.S. or other countries have," she says.
Thomas says that a main issue with the new guidance is that the CFIA is viewing some crop production issues — such as drought, pest, and weed resistance — which are already well-managed by grain farmers — as requiring government oversight.
"Most of our concerns are around conventional breeding," she says, citing the fact that, if a variety is deemed to be a plant with a novel trait (PNT), the research can take much longer and cost much more.
"We've seen varieties being commercialized in the United States instead of Canada, or years ahead of Canada — and that hurts everyone, from the farmers to the processing sector to attracting investment to the industry."
GENE EDITING
Thomas says the guidance is clear about plants that have foreign DNA, and while the CFIA says it does not intend to regulate most conventional breeding as PNTs, there is no clarity around what that means, especially with regard to gene edited plants.
"The advent of gene editing has caused the industry to look at regulating seed technology through a different lens," says Tyler Bjornson, CGC's executive vice president. He says gene editing can produce plants that are indistinguishable from those derived from traditional breeding.
Bjornson also says that scientists around the world agree that gene editing is safe and that it is critical for Canada to have a responsive regulatory system for this technology.
"We want to ensure that Canadian farmers have access to the same technology as those in other countries," says Erin Gowriluk, executive director of the Grain Growers of Canada.
"This (gene editing) technology is what is going to drive innovation and make them competitive and profitable." She adds that it will help farmers meet their climate change objectives, make their farms more sustainable, and satisfy consumer demands for, for example, better nutrition.
CLARITY NEEDED
"We were hoping that the CFIA would more clearly exclude conventional breeding and similar products that have never posed a risk to the environment," Thomas says, adding that the open-ended statements and confusing examples in the document really do not answer questions that would be asked by plant breeders.
"What if the breeder is working on a new variety that's stress or disease-resistant? Would the CFIA deem it a PNT or not? It's not clear," she adds.
Another issue with the new guidance was that it did not acknowledge the vast agronomic experience and expertise Canada has — in the industry, the research community, within commodity associations, with certified crop advisors, and many more in the public and private sectors.
"If the CFIA had recognized all of that experience, they could have set a more reasonable baseline for risk," she says, noting that the focus should be on the environment outside the farmer's field, and not in it.
She says that the CGC thought that Health Canada did a really good job of clearly identifying meaningful risk during the Novel Food Regulation consultations. Basically, they laid out clear plant breeding outcomes that warrant a government safety review — for example if there could be a new or increased allergen or toxin introduced — and excluded most products that do not present these risks.
WHAT IS NEXT
Recommendations the CGC put forward to improve the guidance call for explicitly excluding any crop or trait category that hasn't resulted in "economically significant or unmanaged risk in the Canadian environment."
They also say that the CFIA should recognize the industry's agronomic expertise and remove its regulatory oversight from common crop production issues. A third recommendation is to get the CFIA away from mandatory reviews of PNT stewardship plans, and instead work with the industry and the Pest Management Review Agency to develop general guidance and best practices.
Finally, they would like more clarity around the varieties that would still be subject to Part V of the Seeds Regulations. These should only be varieties that could pose a serious environmental risk, even if it is unlikely that such a plant would ever be developed. This could include introducing a trait that would make a noxious or invasive weed much more aggressive in the wild environment, or resistant to the primary tool used for its control. The CGC also endorsed a number of other recommendations regarding this issue as laid out by CropLife Canada.
In a templated letter to member organizations, which they were encouraged to send to the CFIA, the CGC hits the high points by saying that Canada needs to have access to the best genetics to be sustainable, feed a growing global population, and withstand conditions like this year's drought. It also emphasizes the importance of exempting drought-tolerant and other new varieties that the agricultural industry has demonstrated repeatedly can be introduced in a safe and responsible manner that is recognized across the country and around the world.
"While we needed better guidance a year ago, we hope that now, the CFIA quickly makes improvements to what they've laid out — especially in terms of conventional breeding — and allows our sector to have access to the innovation it needs," Thomas says. •