Building resilience
2022 ONTARIO AGRICULTURAL CONFERENCE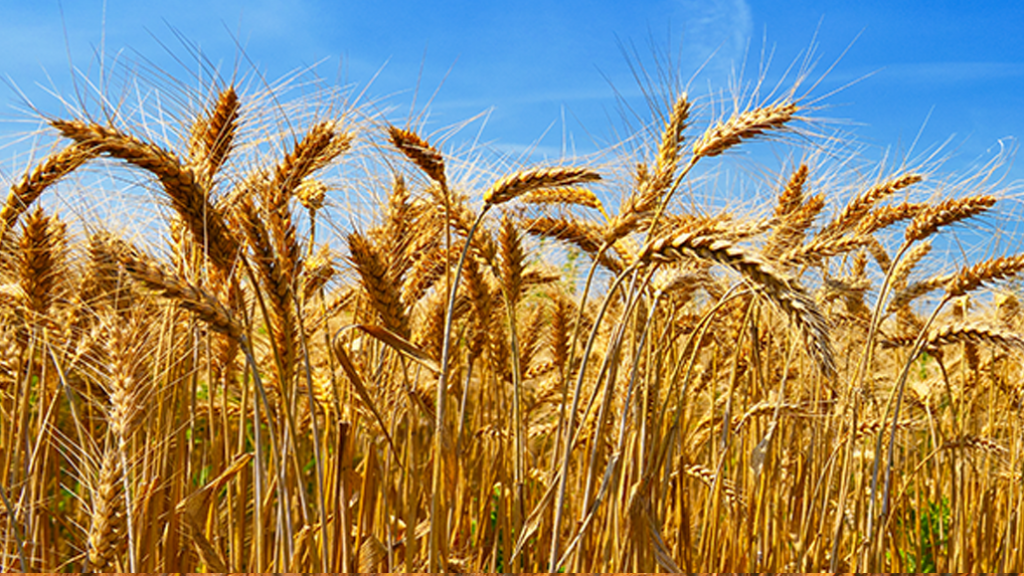 PLANNING A CONFERENCE during a pandemic isn't easy; but as the steering committee gears up for the second virtual Ontario Agricultural Conference, they are confident in their ability to produce a high-calibre agenda presented through a user-friendly web platform.
"We were very successful last year. We are going to build on that, listening to the feedback we received, and adding some new elements this year," says Albert Tenuta, field crop plant pathologist with the Ontario Ministry of Agriculture, Food and Rural Affairs and steering committee member.
The conference includes two days of live sessions, January 5 and 6, as well as 40 additional recorded sessions that can be accessed on-demand. All sessions will be available until March 31. This year's conference also includes a Building Resilience Social where attendees can interact, and sees the return of TEC Talk Tuesdays from January 11 – February 22.
"The conference organizers have tried to bring that in-person interactive component to the virtual conference," says Tenuta. "Tech Talk Tuesdays were a phenomenal success last year and we encourage everyone to bring their questions, challenge our experts, and continue their learning."
The Ontario Agricultural Conference is a combined planning effort of committee members from the Southwest Agricultural Conference, Eastern Ontario Crop Conference, and the Golden Horseshoe and Heartland Soil and Crop Improvement Associations. Pre-pandemic, each group held their own in-person conferences.
INFORMATIVE SESSIONS
Agricultural conferences are known for their focus on actionable information that farmers and certified crop advisors can utilize during the coming growing season. Sessions that feature tips on market analysis, increasing crop yields, and pest management have been planned for the Ontario Agricultural Conference, including one that Tenuta will participate in on Defeating Diseases.
The live discussion will recap research conducted in 2021 and provide guidance on dealing with issues such as tar spot and white mould. Tenuta will be joined by two U.S. colleagues — Dr. Darcy Telenko, Purdue University, and Dr. Damon Smith, University of Wisconsin-Madison.
Tenuta notes one advantage to the virtual format of the conference is the ability to bring the best speakers from around the world without the limitations of time and travel required for in-person events.
"Darcy and Damon bring the best information and a different perspective," says Tenuta. "We get to learn from their experience, whether it is an established problem or a new problem such as tar spot. It helps us be prepared to face the same issues, build resiliency, and develop better management."
The variety of sessions planned for the conference are the result of feedback gleaned from representatives of the partner committees, extension researchers, industry, and farmer participants. The diverse opinions provided a good sense of the hot topics, what is going on in the field, and the questions farmers are seeking answers to.
"Whether in-person or virtual we always try to make the next year better," says Tenuta. "That's why it is important to fill out the post-conference survey. We capture all the comments and suggestions for topics and speakers for future years. In fact, we even have a list started for 2023 based on ideas we couldn't get to this year.
ACKNOWLEDGEMENTS
Beyond the work put in by the conference planners, Tenuta says the virtual conference would not be possible without the support of industry sponsors, including Diamond Sponsors Farm Credit Canada and Syngenta. Grain Farmers of Ontario is also a key sponsor of the conference at the Platinum level.
"We encourage conference participants to engage with our sponsors in the exhibit hall booths. They have supported us, so we hope they get some support back," says Tenuta.
One of the goals of the conference this year is to also acknowledge the work of the agriculture community as volunteers within their communities through a video series, Paying it Forward, that will run throughout the conference.
"We know the ag community is the backbone of their rural communities. Whether they are a volunteer fire fighter, on your local fair board, or a supporter of local sports teams, we are asking people to nominate key volunteers in their community that we can highlight," says Tenuta.
Stories for Paying it Forward can be shared to andrew.barrie@ontario.ca.
REGISTER EARLY
Without the need to plan travel and time away from home, a trend has developed for last minute registrations to virtual events. Tenuta says last year's conference saw registrations spike dramatically just days before the event. And while they welcome registrants at any time leading up to the conference, they would like to see more people sign up earlier this year. Anyone who registers for the Ontario Agricultural Conference before December 12 will pay a reduced registration fee and be entered into a prize draw. Prizes include a Traeger smoker, a Chilly Moose cooler, and a Peavey Mart gift card. If you register online, you are also eligible to win a $100 Tim Card sponsored by SeCan.
More information on the Ontario Agricultural Conference can be found at https://ontarioagconference.ca. •