Cereal rye
REPRESENTATION UNDER CONSIDERATION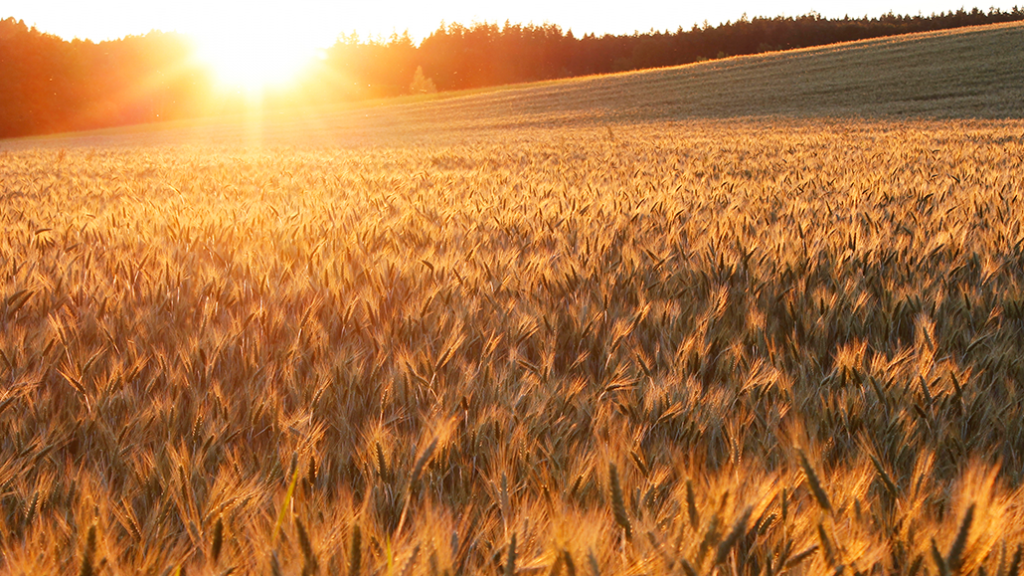 IN MARCH 2021, at Grain Farmers of Ontario's Semi-Annual Meeting of Delegates, a resolution was passed to look at adding cereal rye to the crop represented by our organization. The Board of Directors agreed to explore this possibility, and throughout 2021 a process was undertaken to understand the impact to farmer-members of adding this crop.
The Ontario Farm Products Marketing Commission (FPMC) administers the legislation and regulations of the Farm Products Marketing Act (FPMA) and supervises the activities of Ontario's marketing boards. FPMC offers advice, facilitation, and direction to Grain Farmers of Ontario to ensure that the organization is operating within the power given to it.
In 2015, FPMC helped guide Grain Farmers of Ontario when farmer-members asked for representation for barley and oat. The exploration of cereal rye as a viable crop for Grain Farmers of Ontario to represent will be done carefully.
"Bringing oats and barley into our crop representation mix started with a request from our farmer-members. We then had to identify those already growing barley and oats within our membership and the scope in terms of harvested acres," says Crosby Devitt, CEO, Grain Farmers of Ontario. "It takes quite a bit of time to do this properly, but with the farmer-member support this motion received, it is clearly worth exploring."
The farmer-member outreach to Grain Farmers of Ontario asking to add cereal rye is one of the leading factors taken into consideration by FPMC as it helps the organization with the decision to add cereal rye to its crop representation.
"It's important to note that the ask to add representation of cereal rye came from the farmer-members. This is something that they want explored, and the Grain Farmers of Ontario Board of Directors was quick to listen and act. We were engaged right away and can now help the organization understand the value of adding cereal rye to its represented crops," says John Fitzgerald, policy advisor at FPMC.
SCOPE
One of the key pieces of information that Grain Farmers of Ontario continues to look at is the scope of the crop in Ontario. The organization is asking farmers to self-identify if they grow and harvest cereal rye.
"We cannot really know the number of farmers growing cereal rye, or the number of acres harvested until we hear from our farmer-members. The resolution had good support from the membership and the delegates, but we need the data to make a truly informed decision," says Brendan Byrne, chair of Grain Farmers of Ontario's Board of Directors.
Amy Cronin, chair of the Ontario FPMC, echoed Byrne that hearing from cereal rye farmers is key, noting that grain farmers took the initiative to send feedback, letters, and requests to Grain Farmers of Ontario, and she hopes that they will continue to provide information to the organization.
"As we look at this regulatory change for the organization and work to understand the impact of this change to the organization and all cereal rye farmers, to offer the best guidance we can, hearing from cereal rye farmers is imperative," says Cronin.
Grain Farmers of Ontario is also looking at the value-added opportunities for cereal rye and how the grain is currently used. This information will feed into the decision as well.
"What is the demand for cereal rye and is it growing? One of the important pieces in the decision to bring in a new crop will be the future opportunity for farmers. How will distillers use Ontario rye and will that market grow with the consumer demand for products that can show they are local, including the raw ingredients? I think there is a lot of interest in cereal grains in expanding markets — how can rye be part of that to benefit our farmer-members?" says Devitt.
He added that Grain Farmers of Ontario and FPMC will also look at how check off on cereal rye could help move the crop forward, leveraging agronomic research, market development, public communications, and advocacy for programs and policies.
The next steps will continue to be exploratory for now.
Victoria Berry is the manager of Communications for Grain Farmers of Ontario. •