Opportunities ahead
FROM THE CEO'S DESK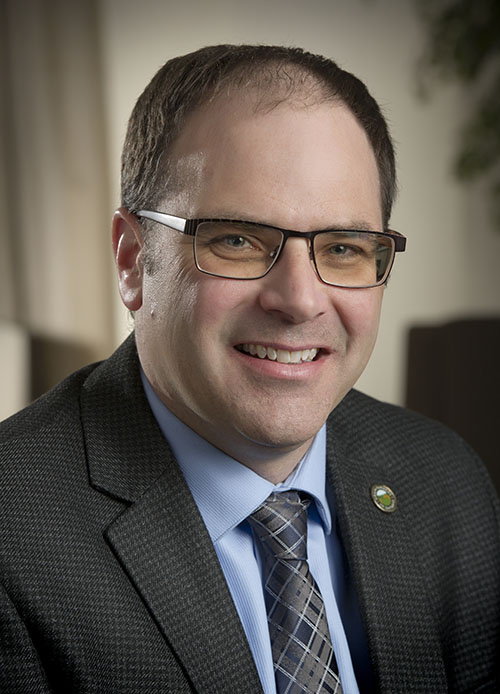 THIS FALL, SUPPLY chain uncertainty, disruptions in fertilizer deliveries, and increased prices for inputs and everything else in our daily lives added an extra layer of stress for grain farmers. As business operators, we took on more risk as we assumed the higher cost of production. We need commodity prices to stay strong in 2022 to remain profitable.
As farmers we take it for granted that, of course, we will grow a crop and get it to market every year — and so does everyone else. But we should recognize what it takes to grow grains and deliver it. There are no certainties in farming – weather can wipe out a bumper crop right before harvest, markets can take a sudden dip, end users can stop production, to name a few examples.
Despite the challenges that we have all faced during nearly two years of the COVID-19 pandemic, grain farmers have continued to supply their customers. There are issues with other links in the supply chain — but we have held strong and met the demand, of both quality and quantity. It is, however, important to resolve the issues and supply problems that do exist, so we can keep meeting market demands in the future.
Grain Farmers of Ontario is tirelessly advocating for tools that farmers can use to manage risk. Our government relations work on Business Risk Management programs, the climate/carbon-related policies, and crop protection regulations are just some examples of how we are working towards a more stable business environment.
We don't do all this work alone. Grain Farmers of Ontario is a member of several national organizations, such as Soy Canada, Cereals Canada, and the Canada Grains Council, that give us a strong united voice at the federal level. Industry partnerships are important to help us navigate challenges from inputs to final use.
Farmer-member involvement in the Grain Farmers of Ontario organization is critical to success. Whether it is providing feedback on a survey, attending a meeting, or sharing your ideas and concerns with a district director, we want to hear your voice. If you have an interest in playing an even more active role, I encourage you to put your name forward as a delegate during your January District Meeting. Delegates participate in our government policy day, sit on advisory committees, and bring forward resolutions to direct the priorities of the organization. If you are concerned about the future of grain farming, this is a way to make a positive difference.
The January District Meetings will be online events in 2022, to allow for full access for all farmer-members. It is an important meeting to hear progress updates on the work we have been doing and to share your ideas with us. Provided that the province continues to ease pandemic restrictions, we do plan to hold in-person meetings later in the year, including our annual March Classic.
There is much optimism as it looks like we may be heading out of the pandemic. We will remain diligent and flexible as the recovery continues and support our farmer-members through whatever challenges still lay ahead.
Merry Christmas, Happy Holidays, and Happy New Year to all of our farmer-members, industry associates, and government partners. I hope we all have a healthy and prosperous 2022. •