Funding innovation
TRANSFORMING CANADA'S AGRICULTURAL SECTOR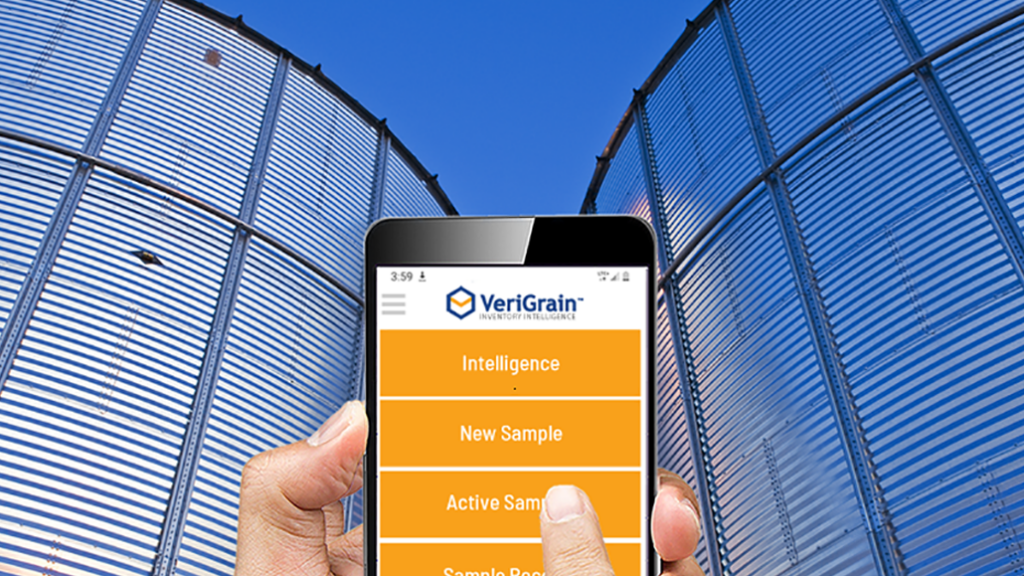 SINCE ITS INCEPTION in 2019, the Canadian Agri-Food Automation and Intelligence Network (CAAIN) has launched a number of agri-food projects, several of which are grain-related, thanks in part to funding from a Strategic Innovation Fund Stream 4 award. CAAIN is a collaborative network that brings together eight organizations to improve digitization, database decision-making, and automation in the agricultural sector.
A NEW PARTNERSHIP IS BORN
CAAIN came to be through a collaborative proposal submitted for funding through Stream 4 of the Innovation, Science and Economic Development Canada Strategic Innovation Fund. The resulting not-for-profit company was launched in July 2019 following a $49.5 million award.
Following the funding announcement, the Federal Government received 64 applications for the available $50 million. Instead of choosing individual projects and project leaders, they suggested applicants join forces to put forward projects jointly. Alberta Innovates and Olds College decided to team up and found six other like-minded collaborators. Partners include Vineland Research and Innovation Centre, MDA Systems Ltd., Linamar Corporation, Lakeland College, Raven Industries (now a part of CNH Industrial), and TrustBIX. Together, they put forward a plan that included 60 potential partner project proposals. All proposals had a similar aim: to improve digitization, database decision making and automation in the agricultural sector.
In July 2019, CAAIN learned its application was approved.
Cornelia Kreplin, CAAIN's interim CEO, says there was no guarantee the projects included in the initial proposal would receive funding even if CAAIN did. Instead, once funding was announced, the network launched a closed competition, which was only open to its eight core partners and their affiliate companies.
The application process was stringent, says Kreplin. Projects found to be in line with CAAIN's core mission progressed to an expression of interest, which was evaluated by a Technical Science Advisory Committee (TSAC). Finally, successful candidates were asked to submit a full proposal to be peer-reviewed and evaluated by TSAC.
CAAIN has three functions. The first is to support research and innovation. In this vein, the network reimburses up to 40 per cent of a project's cost. The second function is to build a network across Canada to connect tech companies with agricultural companies. Its third and final function is to help build Canada's network of Smart Farms. Proposals were selected if they ticked all three innovation pillar boxes.
The use of Smart Farms is key to the success of these projects, explains Kreplin. Three Smart Farms, located at Olds College, Lakeland College, and Glacier FarmMedia in Saskatchewan, are involved in CAAIN projects.
"We see these post-secondary institutions starting to put in degree courses where the students learn to interface between agriculture and technology," says Kreplin. "This is going to be vital. If we don't have the people to run the equipment or have the knowledge on how tech can improve agriculture, we're going to get even further behind it in a global context."
"Blueberries don't have a lot in common with broadacre crops, but if you're building a Smart Farm, there are certain bits of infrastructure or expertise that you need," she continues. "If we can connect these Smart Farms across Canada, then chances are people will put their heads together, and we can make progress a little more quickly than we would have if everybody's working in isolation."
Following the success of its first closed competition, CAAIN ran two further competitions, both open to the public. The first was advertised in the fall of 2020, and the second in the fall of 2021. In an open competition, the board makes the final decision, Kreplin explains.
GRAIN PROJECTS FUNDED
Currently, three CAAIN projects show promise for Canada's grain sector. The first, VeriGrain, provides digital tracking and verification of grain samples, providing all parties certainty in the form of a traceable electronic record. The Saskatchewan-based project aims to further develop key elements of the tool and validate overall system functionality and integrity. The funding provided will help further develop key elements of the tool, which should pave the way for its eventual widespread commercial application.
Led by Super GeoAI technology, the second project brings together a team of agri-food companies and academic institutions to employ diverse technologies to develop a geospatial artificial intelligence platform proof-of-concept that automates manual wheat-production observations. The project's ultimate goal is to create and market a scaled-up, all-in-one cloud platform that automates grain grading, thereby increasing Canadian grain producers' productivity, profitability, sustainability, and competitiveness.
Project contact Weiping Zeng says the project is ahead of schedule. He expects some components of the AI-powered grain grading product to be commercialized in late 2022 or early 2023.
"We are currently applying for a license from the Canadian Grain Commission to form a fully licensed AI-powered portable digital grain grading lab that will provide grain grading services in Alberta, Saskatchewan, and Manitoba," Zeng adds.
The third grain-related project is called Field to Glass. This project, led by Grain Discovery, seeks to build an end-to-end digital system that uses blockchain technology to trace Canadian-grown malt barley through every stage of the value chain.
"The project's purpose is to provide confidence for consumers so that they know where ingredients are coming from," explains Kreplin.
This coincides with CFIA requirements for food traceability and transparency and will provide information to increase public awareness and build trust by educating consumers on the products they buy. Finally, should this initiative succeed, its lessons learned could be applied to provide similar tracking technology to other agri-food products.
All three projects meet CAAIN's requirements in terms of improving digitization and automation in Canada's agri-food sector and address Canada's duty to sustainably produce food for the world. As the global population grows to 9 billion, a number it is expected to reach by 2050, agricultural production will need to increase by somewhere between 50 to 70 per cent, says Kreplin.
"Our land base is fixed, and as a result of changing climate, our water supplies are predicted to become more scarce," she says. "There's a number of different answers to the challenge of how we're going to feed the world, and one of them is to increase productivity and agricultural yield on the same land base — all while the production either maintains or improves the environment."
Canada, she says, has a responsibility to scale up new technology that supports companies that aim to provide food for the world's growing population.
"This translates well to an economic opportunity for Canada as well because Canada's ag sector has been slow to adopt emerging technology compared to other jurisdictions," Kreplin says. "We have the good basis to start from as an exporter of food to the world."
To learn more about CAAIN's current open funding calls, visit https://caain.ca/funding-calls/category/open/. •