Planning ahead
KEEP CALM IN TURBULENT TIMES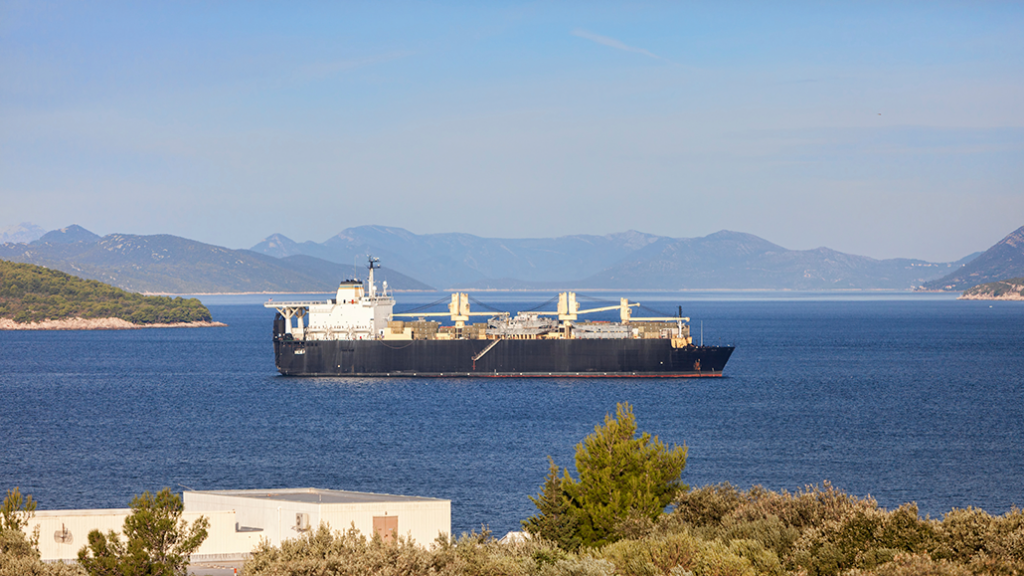 IN THESE DAYS of volatile markets, the best thing Ontario grain growers can do for the foreseeable future is to keep calm and have a plan.
WHAT YOU NEED TO KNOW
• Having a plan for marketing grain is more important than ever.
• Global events including the Russian invasion of Ukraine and wild weather patterns causing drought, massive fires, and floods have changed how grain is moved around the world.
• While demand for Ontario grain remains high, disruptions in the shipping industry means that shipping options may be limited.
• Prices are volatile due to the same global events that have disrupted transportation supply chains.
• Planning ahead, and communicating the plan to your buyer, can help mitigate the price fluctuations.
• Long-term, Canada is well-positioned to adapt to new markets for grains products.
Global disruptions like the Russian invasion of Ukraine, Covid-19, heightened political tensions among powerful nations, and wild weather patterns causing drought, massive fires, and floods have changed the way we move grain around the world.
Fertilizer vessels coming from Russia to North America that, in the past, would have emptied here and picked up grain to go back to Europe are no longer doing that. As a result of the imposition of general tariffs on Russian goods, buyers were obtaining fertilizer from elsewhere, so those vessels were returning to ports other than Europe.
Before 2022, we were used to a smooth routine when fertilizers, grains, and other bulk producers were tied together in an efficient supply operation. When that operation was disrupted this spring, the efficiencies we counted on were lost almost overnight.
For example, we have seen fewer wheat vessels moving in Ontario, something that will likely persist into 2023.
We have been fortunate in this province as a net exporter of grain. Nearly 30 per cent of all grain grown in Ontario is exported, with more than half the soybeans we grow going to other places.
But having a surplus also puts us at risk if there are disruptions because it has to go somewhere or it gets stuck.
In general, global demand has been fantastic, and for farmers, it has never really felt like it is difficult to sell products. Ontario has had a good run for a few decades of grain movement — from the farm to the end user. Normally, vessels are waiting in ports for loaded trucks from the combines, and this year, it could be the other way around, with trucks waiting for vessels to arrive.
Back in the 1990s, there were corn piles in Hamilton, Jonestown and other areas.
At the time of writing in late September, the situation might not get to that point, but some elevators may get full this harvest, and we could be facing problems we have not seen for 30 years.
Transportation is more of an issue than anything. Even getting adequate trucking is tricky, with the availability of vehicles and costs.
The best way forward is to ensure that you plan a bit further ahead in terms of grain inventories and harvest. Talk to your buyer. Some elevators can take the surplus, and sometimes the end of harvest can be delayed.
While it is hard to deal with the unpredictability of the weather, it is better to have a plan in place and tweak it if you encounter bigger problems.
PRICING
Planning is also a great idea in terms of the extreme volatility of grain prices just now. The global upheavals that have disrupted transportation supply chains are also affecting prices.
When the market is up 50 or 70 cents in the morning and down in the afternoon, it is hard to react quickly. There have many days where we have seen a 30-cent swing in the price of corn and 50 to 70-cent swings in beans and wheat.
It is better to think ahead of time about what price you need or can live with, put it in a plan and communicate the plan to your buyer. Most buyers will enter price targets above the market, so the sale is automatically made once the target is reached.
That way, you are not constantly watching prices go up and down every day when you could be working more productively on your farm. It is better for your mental health, too.
Plans can still be changed if there is good information that you should change them. You can check in bi-weekly or monthly to see that you are still on track and adjust it if needed. It is far better to avoid taking the daily price rollercoaster ride.
It can be difficult to let someone else take control of the sale of the crop. But as long as you are the one determining the price targets and the amount you are selling, all that you are really handing over to the buyer is the execution of the sale. But there is a word of caution, of course: once the price target is hit, it can not be adjusted.
That is why selling portions of your harvest over time can also minimize the risks. For example, you could have planned price targets of $18, $19 and $20 for beans.
Global supply chains are shifting and changing, with many countries looking to safe, stable nations to provide goods — like Canada. The current situation could, eventually, provide new markets for our country and our farmers.
Over the short term, however, planning ahead is key. Plan for potential disruptions in the movement of grain and plan for price volatility so you are not living minute-by-minute with the ups and downs of the market.
Jeff Robinson is a grain merchandiser at Woodrill Farms Ltd. •