New hybrid corn traits available
ADDRESSING ROOTWORM AND OTHER GROWER CONCERNS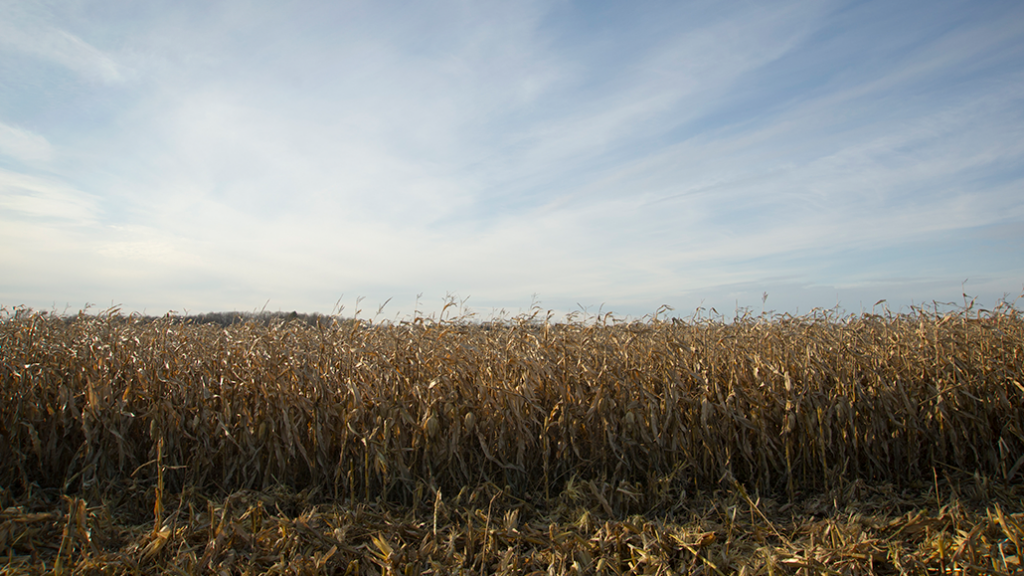 THEY ARE COMMONLY referred to as "the newest tools in the toolbox," and although it is a slightly overused turn of phrase, it accurately reflects the mindset of growers, agronomists, and crop advisors. With the continued evolution of resistance to herbicide and insecticide modes of action, the battle against pests such as corn rootworm or weed biotypes like waterhemp is more pressing.
Two new tools are SmartStax PRO corn hybrids from Bayer CropScience and Vorceed Enlist hybrids from Corteva Agriscience, and both rely on RNAi technology to combat corn rootworm. It is a new means of controlling corn rootworm, which Marty Vermey notes is of increasing importance. Corn-on-corn production has become an important component for dairy and livestock producers, and resistance to certain Cry proteins indicates a growing need for a new trait technology package that addresses the issue.
"This (RNAi technology) helps us with resistance management and having different traits available," says Vermey, senior agronomist with the Grain Farmers of Ontario. "If farmers can rotate these technologies, that's great."
However, he adds, continued diligence is needed in the battle against corn rootworm resistance. Right now, with that particular pest, the best option is rotation, specifically, if growers could rotate into soybeans. But there are many reasons why farmers rely on corn-on-corn, whether they're in livestock or on a limited land base.
"It's nice to have that technology available when it is possible," says Vermey.
FROM BAYER
The use of RNAi technology is the centrepiece of SmartStax PRO, interfering with corn rootworm's production of a specific protein necessary for its life cycle, meaning growers will have a third mode of action against rootworm.
"SmartStax PRO builds on the proven SmartStax trait package by adding a novel RNAi technology to defend against corn rootworm, specifically," says David Kikkert, Bayer Canada's corn and soybean portfolio lead. "The RNAi technology is an industry first in corn and is unique in that it brings a new mode of action against corn rootworm that growers haven't had before."
Yet, with the introduction of any new technology comes the understanding that they are not a singular solution. As with any innovation, farmers, retailers and agronomists must be mindful of how and when they are used and avoid becoming too reliant on one trait package.
"We need to continue to follow best management practices and plan accordingly," says Kikkert. "RNAi technology adds to an already strong biotech defence, which must be managed with cultural methods like crop rotation (soybeans or other non-host crops), other crop methods (insecticides) if available, and scouting and management."
This traited hybrid package will be available for the 2024 planting season.
FROM CORTEVA
Vorceed Enlist hybrids also employ RNAi technology alongside the Enlist weed control system with glyphosate, glufosinate, 2,4-D choline and FOP (aryloxyphenoxypropionate) chemistry tolerances for weed species. Combined with the RNAi technology for corn rootworm, it offers six modes of action — three above-ground and three below-ground, and also uses a molecular stack, similar to Qrome.
"Now you have three modes of action working against rootworm, including RNAi technology," says Chad Garrod, Corteva's portfolio marketing manager for Eastern Canada. "What that does is control that adult population for Northern and Western corn rootworm. It reduces the emergence of the beetle by about 99 per cent for both of those rootworm species."
Just as important, the Vorceed Enlist technology also addresses growers' concerns about waterhemp, with biotypes that are now resistant to seven different modes of action in the U.S.
"That is the biggest weed we're facing as a growing challenge in Ontario," says Garrod, noting that Canada fleabane has spread across much of Eastern Canada. "But waterhemp is the next target, and what is exciting for us is that we have more traits and more options available today versus the U.S. when they started fighting this weed several years ago."
In terms of availability, the supply of Vorceed Enlist will be limited for spring planting in 2024 in both Pioneer and Brevant brands. By 2025, a broader set of genetic backgrounds and maturities will be more widely available.
A SHORT NOTE
Short-stature corn hybrids have caught the attention of many in Ontario, and although they will not be available for a few years, the concept is intriguing. Bayer introduced its Preceon hybrids to the U.S. market in 2023, with 300 farmers planting roughly 30,000 acres. It is not a new concept — most of the seed-and-trait companies have been working on short-stature corn for at least a decade. It reduces the space between the nodes below the ear of the plant, making it stronger and reducing lodging.
Vermey believes short-stature corn development is in response to the results of breeders chasing higher yields, where their selections for top yield resulted in taller hybrids. Taller plants have a greater competitive advantage over shorter hybrids when they are tested in small plot trials beside each other.
Short stature brings the opportunity in a field situation where growers with ideal growing environments have production issues with tall plants (like higher ear placement, lodging and green-snap) or wish to reduce their corn residue. But they are not for everybody; in some conditions of stress or poorer growing environments, ears are closer to the ground and some will be reluctant in harvesting those ears. It will be a system and not something that will work in a variety trial.
"Even when we talk about the height of corn plants, a lot of people used to say, 'If you have a tall plant, you're going to have more tonnage'," says Vermey. "But that's not always the case. Your grain has a lot of weight but sometimes with a taller plant, you won't have as much grain. There are a lot of other factors like genetics and environment." •