Farming for the future
FROM THE CEO'S DESK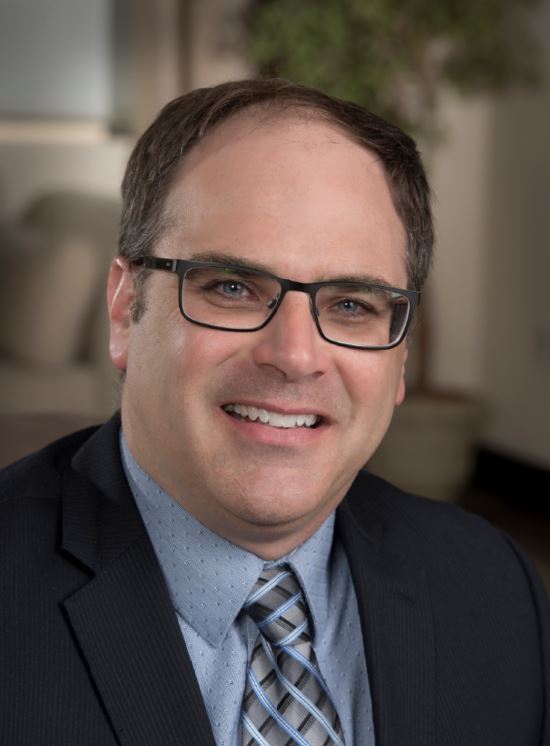 LIKE MANY OF you, I attended Canada's Outdoor Farm Show (COFS) in September and took some time to wander around the show and check out the latest in farm machinery, tools, and gadgets. The sheer amount of innovation and technological advances can be overwhelming at times, but it is amazing to see how far the industry has come and the potential for the future.
Innovation is a driving force behind what we do here at Grain Farmers of Ontario. In fact, it is one of the core values in our 2021 Strategic Plan. We're now at the halfway point of that five-year plan, and at this year's Annual General Meeting, held on September 12 in conjunction with COFS, we highlighted what we have accomplished so far. I encourage everyone to read our 2022 – 2023 annual report (found at www.gfo.ca/about) to learn more about the work we have done to build a stronger grain and oilseed industry in Ontario. With thanks to delegates, directors, farmer-members, and staff, it is amazing what we are able to accomplish to help drive the industry forward.
This issue of Ontario Grain Farmer focuses on technology — and the farmers who are adopting, adapting, and innovating to continue to increase yields, reduce their environmental footprint, and help feed a growing world population. While the basic premise of growing crops sounds simple — you plant a seed, hope for sunshine and rain, and then harvest a few months later — the reality is that our ability to grow abundant, safe, healthy, and sustainable crops depends on technology. From innovation in seed and plant breeding to futuristic, autonomous, self-propelled farm equipment, the agriculture industry is constantly evolving to meet the demands and challenges of farming today and in the future.
Investing in research and knowledge transfer is a strategic objective of Grain Farmers of Ontario, and we are seeing the results pay out in dividends. For example, our investment in plant breeding programs has resulted in the continued development of new and improved plant varieties — read more about the University of Guelph's soybean breeding program on page 22. And most recently, the University of Guelph's wheat program, where we support the Grain Farmers of Ontario Professorship in Wheat Breeding and Genetics, has released its first commercially available wheat varieties.
While the rapid pace of technological advancements can sometimes feel overwhelmingly fast, there are some challenges in agriculture that technology hasn't quite advanced far enough to solve. As government policy and public demand to move away from reliance on fossil fuels increases, we often find ourselves without viable alternatives. This is most definitely the case when it comes to using natural gas and propane for on-farm use, particularly when it comes to drying grain. We are pleased that Bill C-234, which seeks to carve out an exemption to the carbon tax on fuels used for drying grain, has passed in the House of Commons and is now being debated in the Senate. While there are some advancements in alternative grain drying methods (Grain Farmers of Ontario is supporting research projects that support their development), at this point, there are no new technologies that provide a viable alternative to propane or natural gas. We will continue to advocate on behalf of farmer-members to get this exemption through to the finish line.
As we wrap up harvest and move into the winter months, I want to encourage farmer-members to take note of the important dates on the winter farm meeting calendar. Grain Farmers of Ontario January District meetings are scheduled (see page 19), and March Classic is planned for Tuesday, March 19. Not to mention, there are many conferences, meetings, farm shows, and events between now and next spring. I look forward to connecting with many of you over the busy winter meeting season. •