Cropside: Ready for the new crop
AGRONOMIC INFORMATION FROM ONTARIO'S CROP SPECIALISTS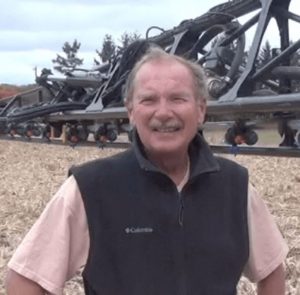 system cleanout
All components of the grain handling and storage system should be thoroughly cleaned of old grain. This includes unloading sumps, distributors, augers, elevator boot and the dump pit.

Bins should be treated with diatomaceous earth to kill any stored grain pests under the aeration floor and interior bin surfaces.
preventative maintenance

Belts, bearings and motors on all components should be checked and replaced if necessary. All fans should be free running with the fan or fanwheel properly situated in the fan opening.

Fittings to allow static pressure measurement should be installed on all storage bins. These fittings should be located in the bin wall between the concrete pad and the aeration floor 90° from the fan transition.

Bearings should be greased as required.

Slide gates on unloading augers should move easily. 

Check all bins and structural steel elements to see all connections are tight and bolts are not missing. On welded components, look for fatigue cracks and make repairs immediately.

The electrical panel should be secure and all connections should be tight. The individual checking the connections should be qualified to do so. Be safe; don't take chances.

Burners on grain dryers should be operating with a clean flame with no burned through sections.
MOISTURE TESTING AND QUALITY DETERMINATION
Calibrate your moisture tester to a known sample. Quality determination equipment which includes Cox funnels, sieves, sample scales and cleaners should all be in good working order.
TRAFFIC FLOW
A well marked entrance to you operation will provide clear direction to arriving grain deliveries. An orderly traffic flow system will allow for a marshalling area and the movement of either loaded trucks or wagons to move over the weigh scales. Bottlenecks can occur if the scales are situated close to dump pits. •