Cropside: Where did all those beans come from?
AGRONOMIC INFORMATION FROM ONTARIO'S CROP SPECIALISTS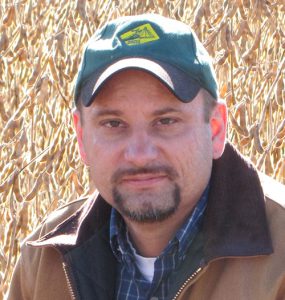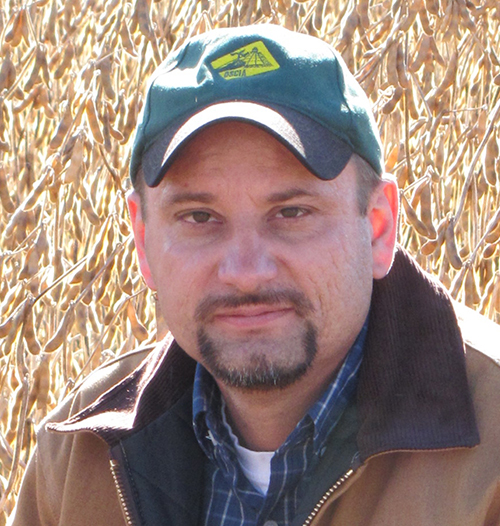 A RECAP OF THE 2011 SOYBEAN SEASON
THE 2011 GROWING season started out painfully slow. Many fields were not planted until late May or even June. This is usually a bad sign for yields. Photo 1 was taken on July 5 near Ridgetown of beans planted on June 23 about six weeks after an ideal planting date. Then to make things even worse July was hot and extremely dry. By mid-summer things looked dire and some speculated that it would be one of the worst crops in recent memory. Yet, as harvest started, yields turned out to be well above expectations across much of the province, in some cases yields were nothing short of amazing. Where did these big yields come from?
adaptability
One of the remarkable things about soybeans is their ability to adapt. Unlike other crops, soybean growth stages overlap, and many critical plant stages happen all at once in late July and early August (see figure 1).
PHOTO 1: BEANS PLANTED ON JUNE 23, 2011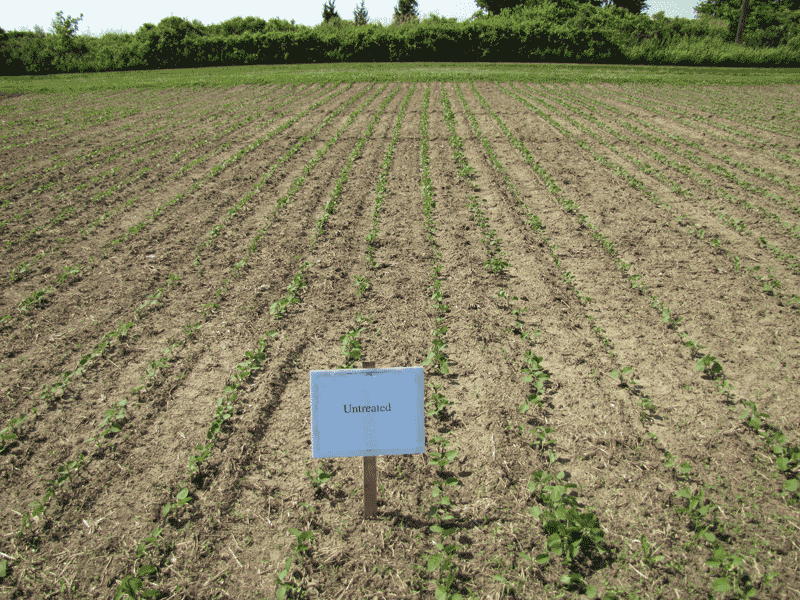 This means that if conditions are ideal in August an incredible comeback is possible even if the first half of the season is poor. One good rain with warm temperatures can stimulate an abundance of flowers and pod set within a very short time (see photo 2). Some beans grew 10 inches in 10 days this year.
PHOTO 2: FLOWERS AND POD SET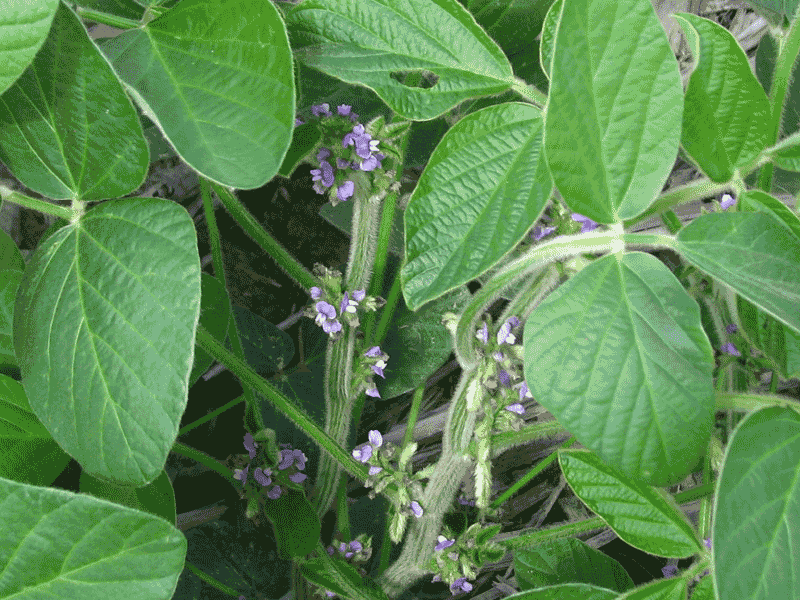 This is one of the reasons soybeans are so hard to manipulate, one good rain in July or August can do more good than hundreds of dollars per acre of inputs.    
making a comeback
Even very late planted fields experienced flowering, pod development and seed fill all under favourable conditions with no frost until late October.
Those pathetic beans from photo 1 planted on June 23 yielded over 55 bushels per acre (see photo 3)!
PHOTO 3: A YIELD OF OVER 55 BUSHELS PER ACRE.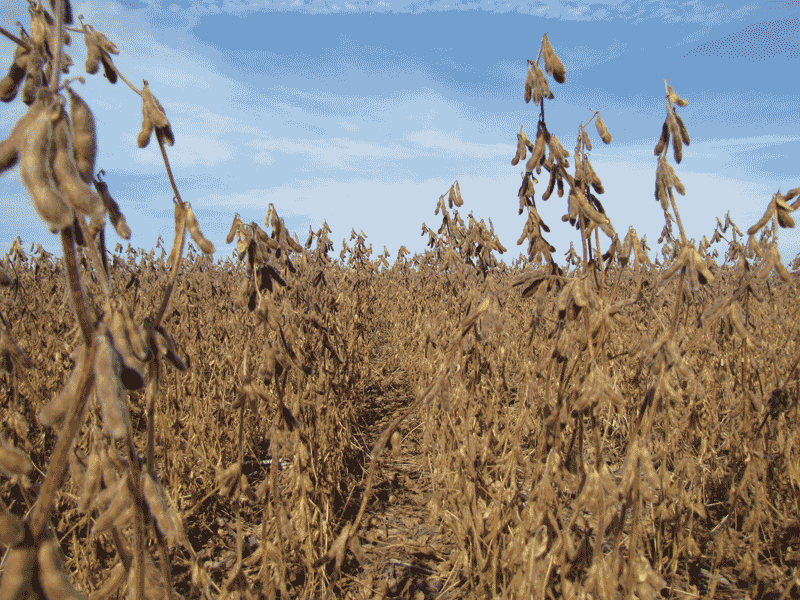 In fact in many cases early planted fields along with short season beans yielded less because flowering stopped before the rains came in August.
FIGURE 1: SOYBEAN GROWTH STAGES
May 15

Jun 15

Jul 15

Aug 15

Sep 15

Oct 15

Vegetative Growth

Flowering

Pod Development

Seed Filling Period

Vegetative only

Vegetative plus Reproductive

Reproductive only
Does that mean we should delay planting next year?  Certainly not, extensive research has shown that early planted fields yield better on average, but 2011 showed that early planting with a short season variety can be risky. •