GFO comments on low level presence policy
FROM THE CEO'S DESK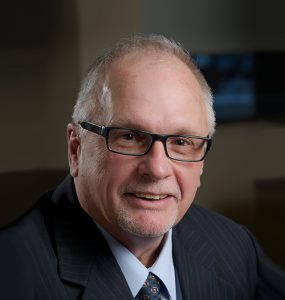 IN THE MONTH of November Grain Farmers of Ontario was asked to comment on Agriculture and Agri-Food Canada's public consultation document on policy approaches to managing the low level presence of genetically modified (GM) crops imported into Canada. 
As described in the document, these policy approaches could be used in Canada to manage unintended low levels of unauthorized GM crops found in imported grain, seed, food and feed products.  Low level presence is defined as "the unintended presence, at low levels, of a GM crop that is already authorized for commercial use or sale in one or more countries but is not yet authorized in an importing country."
With the number of GM traits in development around the world expected to increase from the current 30 traits to over 100 by 2015, according to a report from the European Commission Joint Research Council in 2009, government is proactively seeking policy measures to ensure there will be no disruptions to trade while maintaining Canadian health and safety standards.
The policy document presents three approaches to establishing a low level presence for unauthorized products derived through biotechnology imported into Canada.  The first approach is the establishment of an "action level" of 0.1 percent which would mean any imported grain that tests below 0.1 percent for unapproved GM material would be permitted into Canada.  This approach would only apply if the GM material was approved in a country with scientific and regulatory standards equivalent to the Canadian standards.  The second approach would allow an interim threshold for low level presence for GM material where a data package has been submitted to Canadian authorities for approval of that material.  The third approach would have Canadian regulators seek out GM material approved outside of Canada in order to assess the risk of a low level presence of that material in imported grain.  For GM material that does not pose a threat to Canada, an appropriate case-by-case threshold for low level presence in products imported into Canada would be applied.
The position of Grain Farmers of Ontario at this time is that we will strongly support, and will work closely with all parties concerned, the simultaneous establishment of Canadian Low Level Presence tolerances with our key trading partners.  Our organization does not want to establish a policy ahead of our major trading partners that may impact our access to major markets that currently have zero tolerance policies for unapproved GM material.
Currently, every unapproved GM product that enters Canada, in a low level or otherwise, is individually assessed for the risk it poses to Canadians and a strategy is developed for the removal of the product.  Until such time as an international agreement is reached for an acceptable low level presence, Grain Farmers of Ontario supports the current approach to managing unauthorized products derived through biotechnology from entering the Canadian market.  Our organization supports the Canadian science-based regulatory system and the provisions in place to handle unauthorized GM products through the existing risk assessment process.  The current policy has permitted Canada to deal with previous issues without major disruptions to grain movement. •