Cropside: Concern over rolled beans?
AGRONOMIC INFORMATION FROM ONTARIO'S CROP SPECIALISTS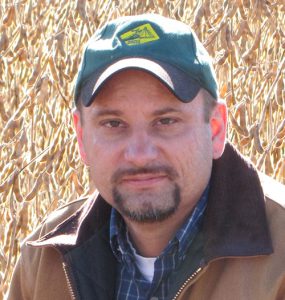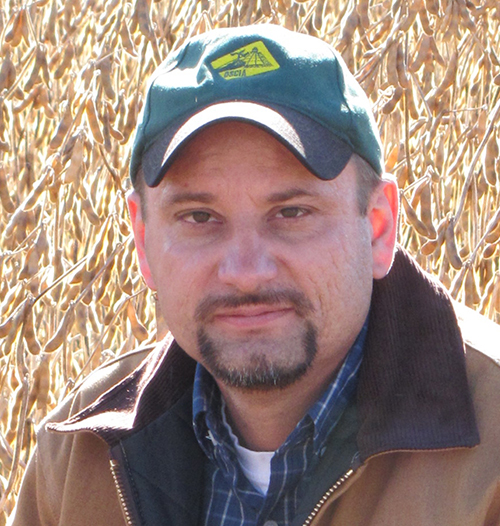 With Dan Docking
A COMMON QUESTION at planting time is whether or not to roll soybeans, and if the decision is made to roll them when should this operation take place.
Many growers prefer to roll right after planting. This is a good strategy but can cause crusting problems.  If fields have a history of crusting why not wait until the beans have emerged? If the proper techniques are followed, soybean plants are incredibly resilient to being rolled after emergence.
The pictures show soybeans that have been rolled three times post emergence. The plants are flattened and appear to be damaged. When you look closely, however, the plants have not sustained any serious damage to stem or leaf. These beans were rolled using the proper techniques for fields with emerged beans. The main advantage to rolling after the beans have emerged is to avoid soil crusting, due to heavy rain, which can cause stand loss and slow, uneven emergence if rolling was completed right after seeding.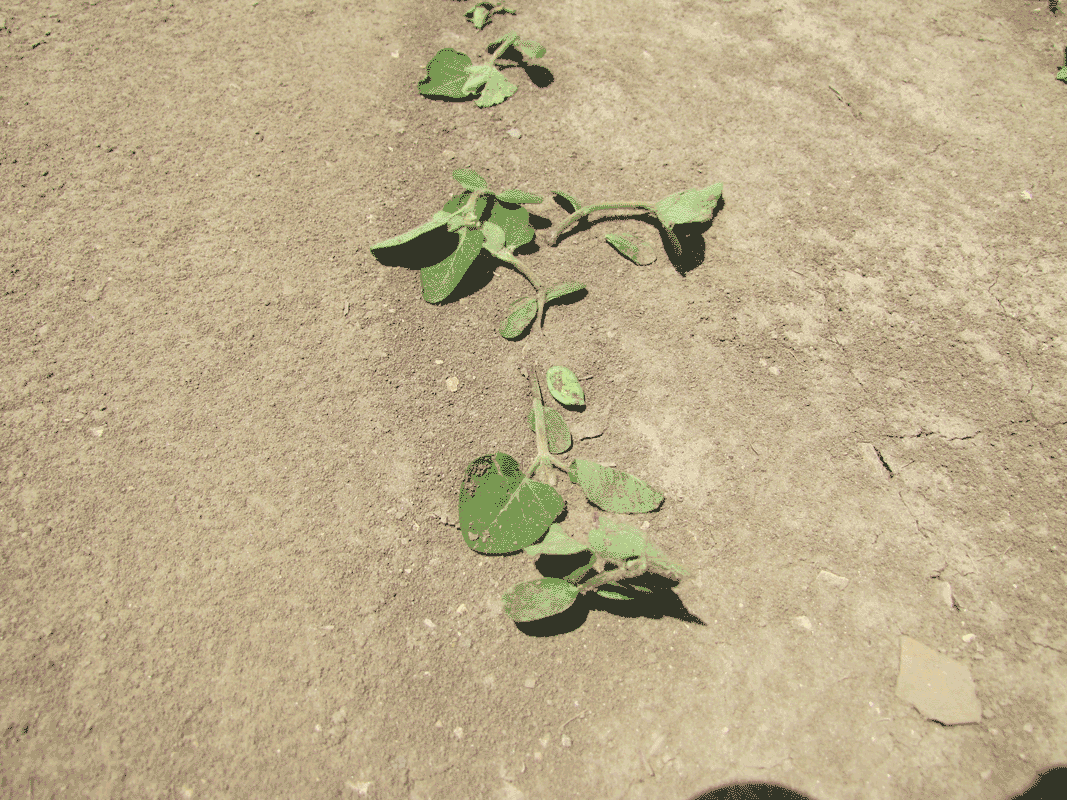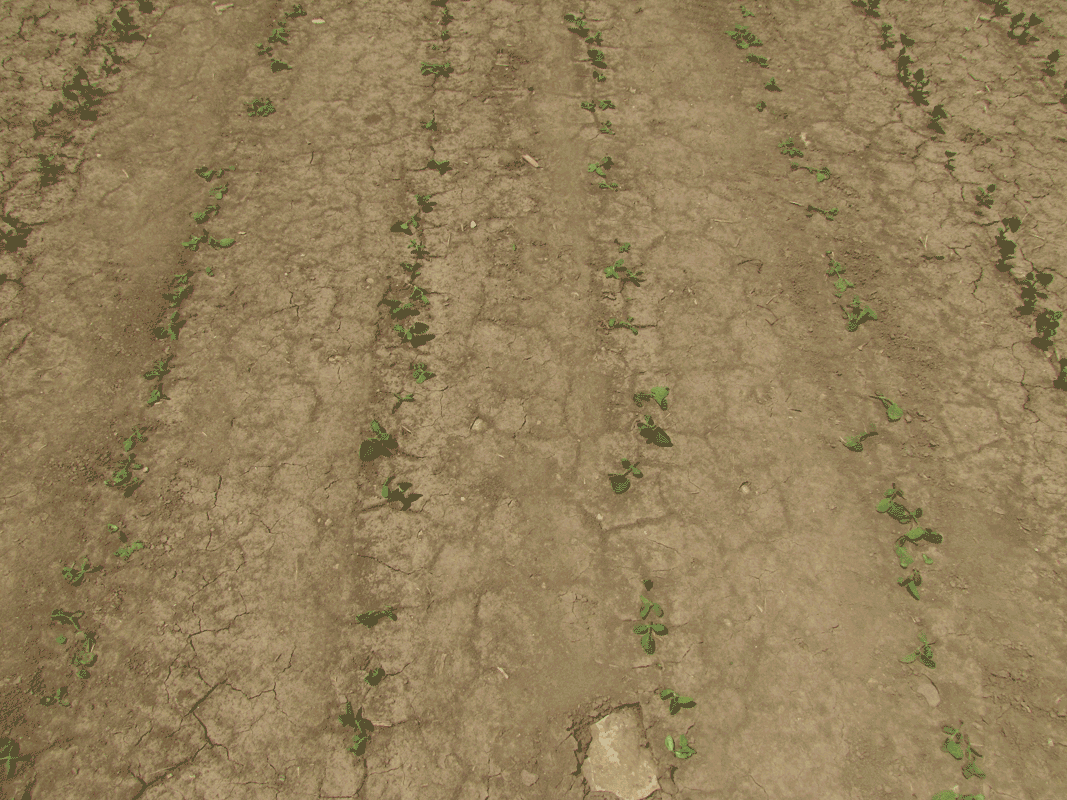 ABOVE: SOYBEANS ROLLED THREE TIMES FOR EXPERIMENTAL PURPOSES, LEFT, THAT APPEAR TO BE DAMAGED.  CLOSER INSPECTION, RIGHT, SHOWS THAT WHILE THE PLANTS ARE FLATTENED, THEY ARE NOT SNAPPED BECAUSE THEY WERE ROLLED DURING THE HOTTEST PART OF THE DAY WHEN PLANTS ARE LIMP.  THEY RECOVER IN A FEW DAYS.  THE UNIFOLIATE TO FIRST TRIFOLIATE LEAF STAGE IS THE BEST TIME TO ROLL AFTER EMERGENCE. DO NOT ROLL AT THE "HOOK" STAGE AS BEANS ARE EMERGING BECAUSE THE STEM CAN BE BROKEN OFF.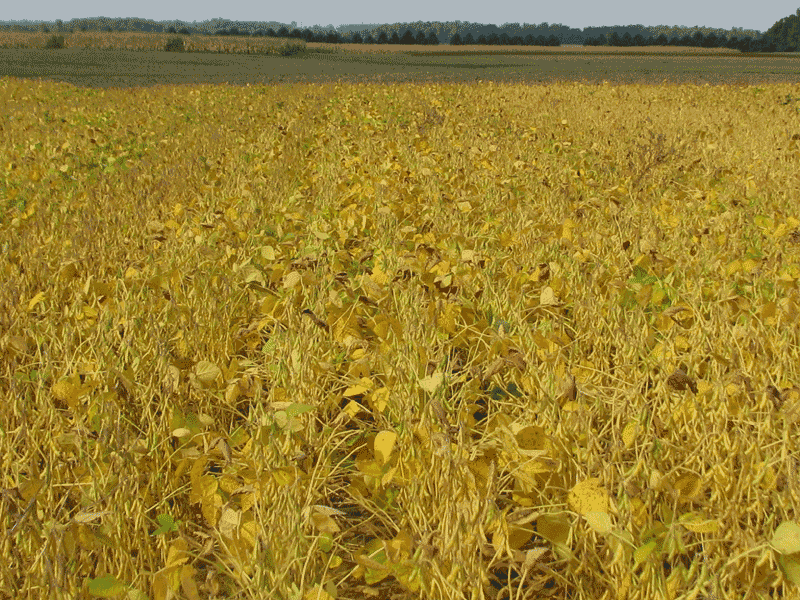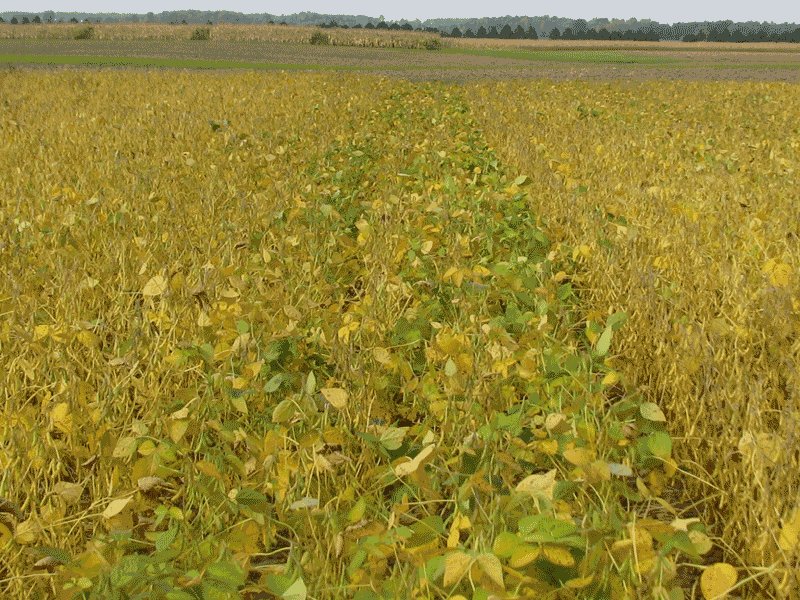 Above: Soybeans rolled once, Left, post emergence. Soybeans rolled three times, Right, post emergence. The beans that were rolled additional times appear to be slightly delayed in maturity; however, yield potential remains the same as the beans that were rolled once.
Rolling is mainly done to bury stones and to level the field. By rolling a field, stones are pushed down reducing the likelihood that damage will occur to the combine. In addition, by burying stones the combine operator can have more confidence in running the header lower, which will catch more of the low pods on the plant.  Although there is no yield advantage to rolling soybeans there can be a 1- 2 bu/ac reduction in harvest losses.
Rolling of fields can also be done to conserve soil moisture in dry planting conditions. The pictures show that there is little cause for concern when rolling soybeans post emergence if it's done at the right time. While there may to be some delay in physical maturity, due to the plant recovery time early in the season, there is little difference in stand and yield potential. This shows the ability of soybean plants to "bounce back" and is another example of this crop's adaptability to changing field conditions.
some things to keep in mind for rolling soybeans
In order to avoid excessive plant damage, there are a few things to keep in mind:
Roll emerged beans during the heat of the day when plants will be limp, as there will be less stem damage and breakage than at cool times of the day
Unless rolling immediately after seeding do not roll before the unifoliate stage because seedlings are vulnerable to breakage at emergence.  Do not roll past the second trifoliate leaf stage.
Rollers with smooth surfaces will cause less plant damage than rollers with ribbed surfaces
Use the smallest tractor possible since most of the damage is actually caused by the tractor tires
Waiting for soybeans to emerge  before rolling is a good strategy if crusting is a concern in a given field. If crusting is not a concern rolling   beans right after seeding can be beneficial in dry conditions because of improved seed to soil contact and moisture conservation. •