The Big Picture: Farm Women find CommonGround
CONNECTING THOSE THAT GROW FOOD AND THOSE THAT BUY IT
"what is ordinary  to farmers is extraordinary to the average person," says Robbin Phillips, word of mouth marketing guru and author of the book Brains on Fire. As farmers this is something we tend to forget. Think of all the tasks you do on a day-to-day basis. For someone who is not familiar with how a farm operates, these daily activities can be fascinating. Whether you are producing milk for someone's cereal, potatoes for that fresh potato salad or soybeans that will be fed to someone's future steak, you – the farmer – are connected to consumers every day, three meals a day! 
It's not new that people have questions about how their food is produced. Consumers are concerned about antibiotics, pesticides, animal welfare, factory farms, food prices and the list goes on. That's why a group of farm women in the US have come together; to give consumers the real story about American agriculture. Their group is called CommonGround and it's all about starting a conversation between the women who grow food and the women who buy it. It's a discussion based on their personal experiences as farmers, but also on science and research. No topic is off limits. From things as simple as checking fields and sharing recipes, to touchy topics like GMOs and gestation stalls — these farm women cover it all.
The CommonGround program, which is now in its second year, is run in partnership between the National Corn Growers Association (NCGA) and the United Soybean Board (USB) and is funded strictly by farmer checkoff dollars. The group of volunteers is now 47 strong with farm women from 14 states blogging, tweeting and posting Facebook updates about life on the farm and how they produce the food we eat.
"The ability to create an open, two-way conversation between the two groups is by far the biggest benefit," explains Drew Guiney of the Nebraska Soybean Board. "Consumers are able to ask questions about how their food is raised, and farmers are able to better understand questions and concerns that families have."  This ongoing two-way conversation leads to one huge payoff for consumers and farmers alike – increased trust in today's food system.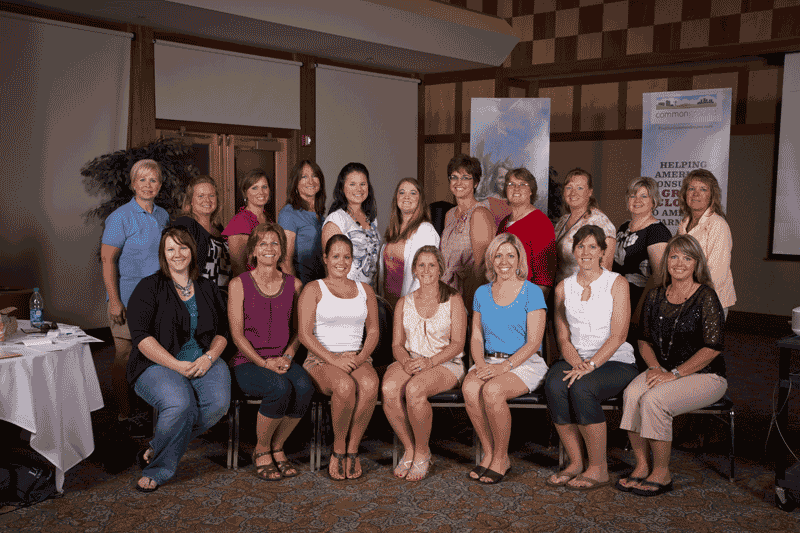 To find out more about CommonGround visit: www.findourcommonground.com. •