Cropside: Bug Wars 2012
AGRONOMIC INFORMATION FROM ONTARIO'S CROP SPECIALISTS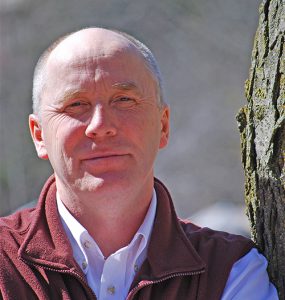 A CLOSER LOOK AT FIELD INVADERS
LOW RAINFALL WAS not the only challenge in 2012 – insects came at us from new angles as well.  Here are a few images to store away in preparation for future battles.
two spotted spider mite
The Two Spotted Spider Mite not only caused damage to soybeans in 2012 but they moved into corn as well. (Photos: Tom Cowan, OMAFRA)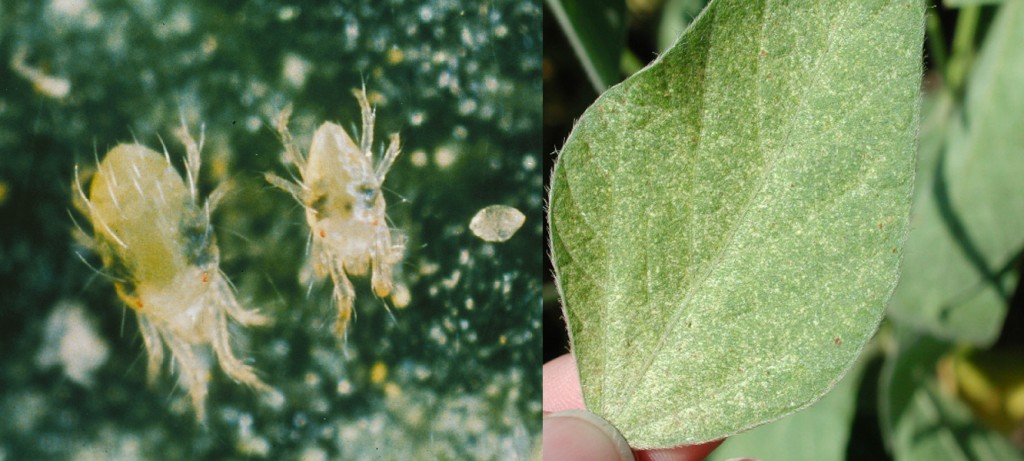 spider mite damage
The spider mite damage is a stippling, yellowing or browning of the leaf and may cause the leaf to have a "sand blasted" appearance.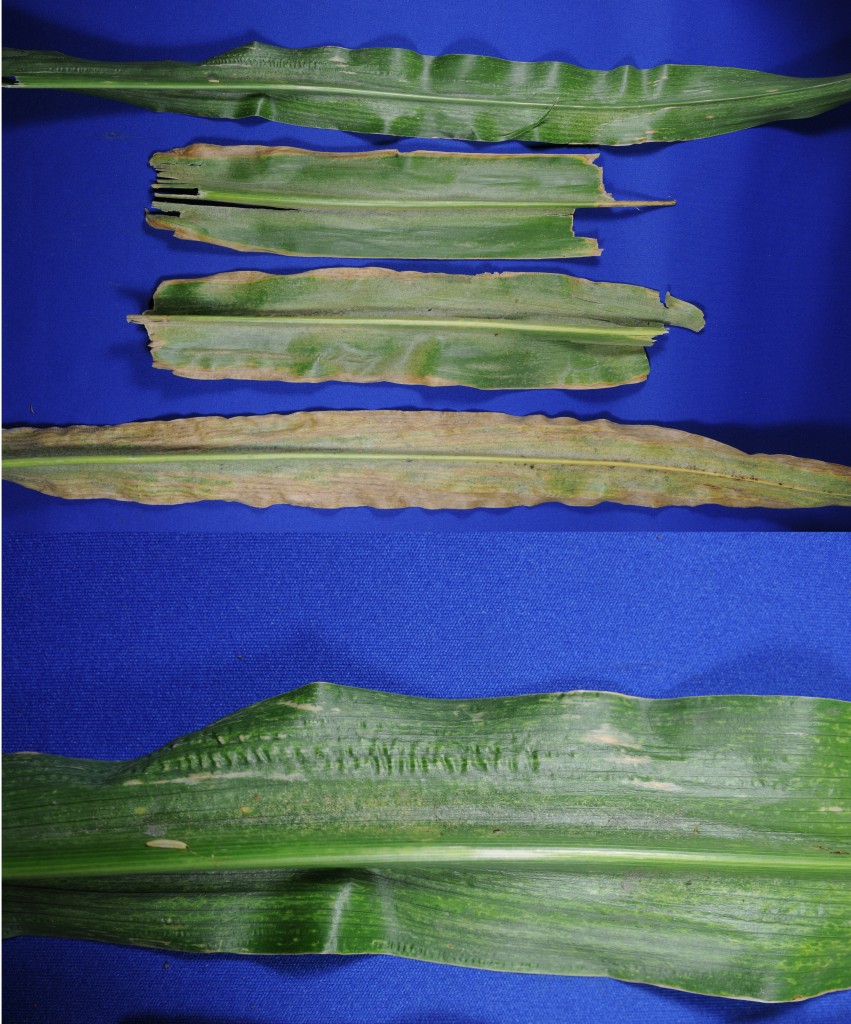 red headed flea beetle
The Red Headed Flea Beetle was wide-spread in 2012 with associated leaf feeding on soybeans. 20% leaf loss due to feeding at R4 can represent a 5% yield reduction in soybeans. (Photo: Horst Bohner, OMAFRA)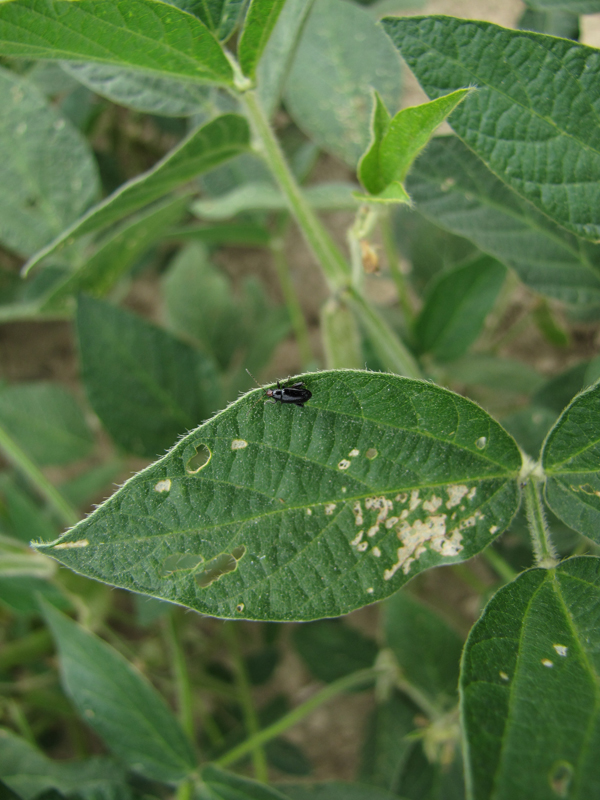 western bean cutworm
The Western Bean Cutworm has clearly shown it is overwintering in Ontario and seems to be here to stay. Even when feeding by the larvae does not result in significant yield loss it can open the ear up to more mould damage and vomitoxin concerns in the grain. •