The future of wheat breeding
FROM THE CEO'S DESK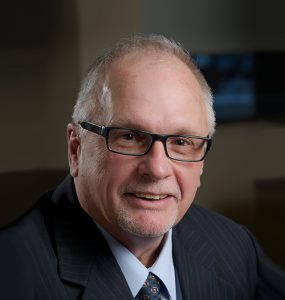 WHILE MANY OF the details in Growing Forward 2 and the 2013 federal budget for agriculture have yet to be worked out, Agriculture and Agri-Food Canada (AAFC) has made the decision to eliminate the winter wheat breeding program in Ottawa as of March 2013.
Grain Farmers of Ontario staff learned last spring that Dr. Rahdey Pandeya, the only eastern Canadian winter wheat breeder for AAFC in Ottawa, would be declared surplus in March of 2013 and the position eliminated.  At that time, our organization met with Ontario MPs and senior bureaucrats within the ministry and proactively drafted a strategic plan for moving the position to the University of Guelph at a reduced cost to AAFC.
Michael Chong, the MP for Wellington-Halton Hills wrote a letter in May to Minister of Agriculture, Gerry Ritz, in support of public wheat breeding in eastern Canada.  Chong's letter made the argument that compared to other crops and geographic regions, the Ontario wheat seed market has provided a low return on investment to the private sector, resulting in limited investment by the private sector in genetics specifically tailored to Ontario's climate.  However, public sector collaboration with private programs has served well in making sure the most adapted varieties reach the market in Ontario.
The return letter from Minister Ritz in August suggested Canadian farmers will be best served by a critical mass of expertise that allow for more efficient use of current assets by consolidating the winter wheat breeding program in Lethbridge, Alberta.  Since the August letter from Ritz, there have been further reduction in research capacity in Ontario with the retirement of Dr. Harvey Voldeng, the spring wheat breeder working in Ottawa, the declaration of Dr. Andre Comeau, the spring wheat breeder in St. Foy, Quebec, as surplus and the retirement of Dr. Vaino Poysa, the soybean breeder at AAFC Harrow.
When the issue of declining eastern Canadian research capacity is raised with federal bureaucrats, we are told to wait until Growing Forward 2 – the next five year policy framework beginning in March 2013.  In Growing Forward 1, Grain Farmers of Ontario collaborated with other eastern Canadian crop organizations on a $5.7 million Developing Innovative Agri-Products (DIAP) research project.  The challenge we will have in the next phase of research funding will be the loss of one third of the DIAP research project leads as a result of Dr. Pandeya, Dr. Comeau and part of Dr. Voldeng's job not being replaced.
It is of paramount importance that we do not lose the winter wheat breeding research work that has been critical to our success to date.  Ontario farmers are leaders in winter wheat production serving the multi-billion dollar baking industry in the Great Lakes Basin.  Three quarters of the Canadian winter wheat crop is grown here in Ontario within eight hours of 60% of Canada's milling capacity, seven major US wheat mills in the nearby states of Michigan and Ohio and 130 million consumers living in two of Canada's richest cities and 11 of the top 20 wealthiest US states.  Today, wheat is the third largest grain cash crop in Ontario, behind only soybeans and corn in area planted, and with competitive net returns.  This has been accomplished through a combination of better varieties available and improved crop management tools and knowledge.
Grain Farmers of Ontario will make this issue a priority this fall as we work with the University of Guelph and other partners to design the future for winter wheat research we want to see for our farmers and meet with federal MPs to encourage the federal government's participation.  As the negotiations continue under Growing Forward 2 this fall, we will continue to make the case for not moving such a valuable research program to Alberta.  After all, there are already 20 cereal breeders in western Canada; with such a significant economic contribution from our Ontario wheat industry, we shouldn't be left with less than one. •