Cropside: Cover crop craze!
AGRONOMIC INFORMATION FROM ONTARIO'S CROP SPECIALISTS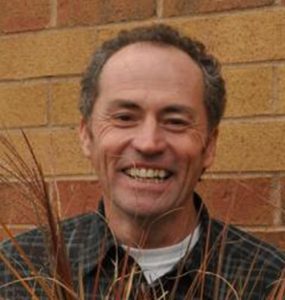 INCREASING SOIL ORGANIC MATTER
NO RAIN IN 2012, and suddenly we realize the value of organic matter. Corn yields ranged from seven to 250 bu/ac in the same field – all based on organic matter and water holding capacity!  Soybeans went from barely eight inches to over four feet high within just a few square feet.
Four cycles of cover crops can increase soil organic matter by 0.1%.  Big deal, you say? That small increase in organic matter holds an inch of water.  What was an inch of rain worth on July 20th, 2012?  20 bu of corn or 6 bu of soybeans. Worth it?  YOU BET!
PHOTO: RED  CLOVER JUST STARTING TO BLOOM, NOT A PERFECT STAND, SOME WEEDS.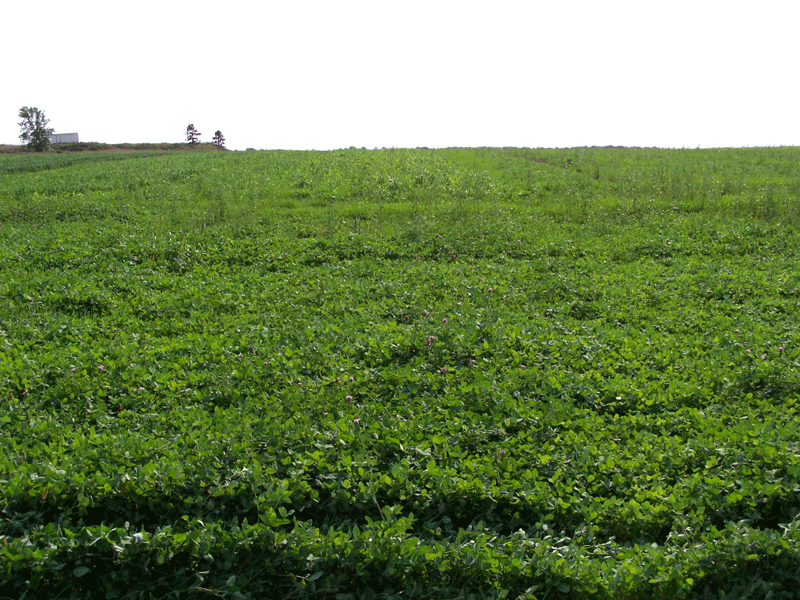 red clover
The best of all the cover crops, but consistent stands are the problem. Weeds can go to seed in the clover. Mow the weeds, don't let them go to seed.  Consider seeding something into thin spots.  DON'T spray the clover until late October! Red clover root mass doubles in October, and those roots do wonders for the soil.
PHOTO: OATS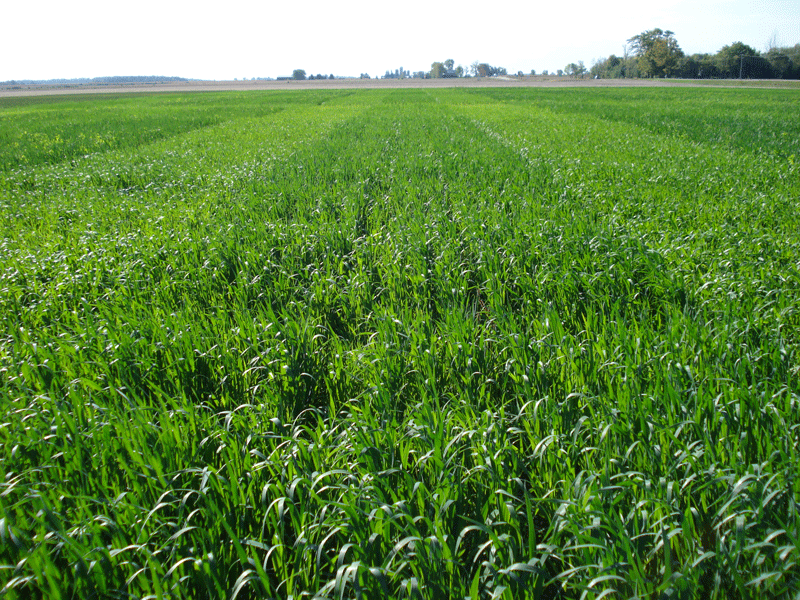 oats
Wonderful root structure will improve soil tilth remarkably. Needs a little nitrogen, and rust can be an issue. There is no N credit to the following crop.
PHOTO: OILSEED RADISH/TILLAGE RADISH, FULL BLOOM

oilseed radish/tillage radish
Great crops to suck up manure, and touted to break up soil compaction (we're not convinced). Don't let oilseed radish go to seed, it can be a weed problem next year. Watch tillage radish on loamy soil, it has been known to plug tile. Plan on not letting these crops grow more than six weeks, and don't grow them without available nitrogen.
PHOTO: SOYBEANS.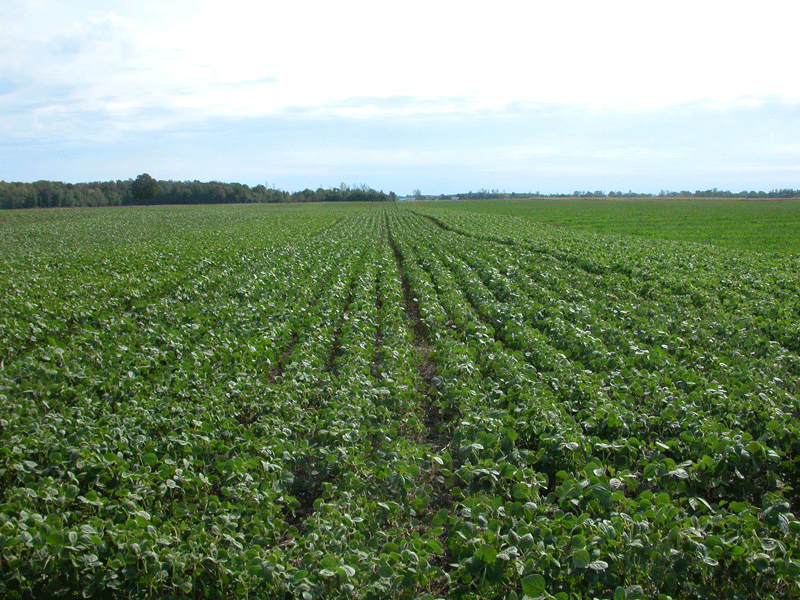 soybeans
$16.00 beans have everyone double cropping. Unfortunately, most of these will end up as a cover crop. Watch out for soybean cyst nematode problems if you add another cycle of soybeans into the rotation. It won't do anything for all those other root diseases either. But the odd grower will harvest 35 bu/ac double crop beans, so chasing that pot of gold will continue. •